Hey bloggers!  Today I have a special treat for you.
As a Dad Blogger, I am inspired daily by the moms and dads I find on the web.  There is SO much great content and love out there.  When I find something extra-great, I will share it with you.
Such is the case today.  Anna Brouhard is a life coach who specializes in helping moms.  Learn more about her in the Q&A session we recently had.
Enjoy the post and be sure to connect with Anna.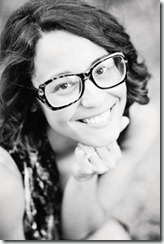 Anna Brouhard is a mom's coach. She works with moms who want to reconnect to the woman within, so they can get it all done at home and/or work while staying delightfully sane. Anna helps moms organize their inner and outer worlds, so they can start nurturing themselves. Why? Because she's a mama, just like you.
You can find Anna at Mama Blossom.com
Crafty Dad ("CD"):  Give us some background information so we can get to know you. Tell us about your roots – where you were born, family life, school, activities, etc.
Anna Brouhard ("AB"):  My mom had me as a teen, and did her very best as a single mom. I have 6 aunts, and a fiercely loving grandmother, so I always felt like part of a big matriarchal family. Eventually my mom married my adopted father; the most loving man on this planet that I have ever known.
In my early teens they divorced and my dad passed away. His love is one of the very reasons I thrive as adult. He taught me that you don't have to share a bloodline to have someone look and feel like family.
When my mom remarried someone with less than love in his heart, it was easy to see because I had already experienced unconditional love from my dad.
I never downplay the impact that fathers have in creating wonderful lives for their children, even if they aren't a part of their child's life forever. When love comes from a true place, it really does have the ability to move mountains. I truly believe that.
On another note I grew up in an inner city (lots of gangs with guns). I read a lot of books ("A Wrinkle in Time" happens to be my favorite), played soccer, and sat with the trees. I created a fantastic world of magic, fairytales, and loving places to keep the negative energy that surrounded me off my shoulders. I am the oldest of 4 children. My brother and sisters tell me I can be bossy once in a while. My mom thinks I am going to be a best selling author one day.
CD:  Share with us some details on your higher-education career. I'm not familiar with UVM. Tell me about that and your studies there.
AB:  I attended the University of Vermont for my undergrad years. Nestled in a cozy town, with the backdrop of the mountains and Lake Champlain, it was the perfect setting to formulate where I wanted to go in life.
I graduated with a BA in Women Studies and a minor in Geography. My love for the outdoors led me to authors such as Terry Tempest Williams, Barbara Kingsolver, and various artists; one being Georgia O'Keefe.
Growing up in an inner city (nothing short of a failed ecosystem), I learned that flourishing ecosystems meant living in abundance. These authors and artists paved the road ahead of me.
Literally nature was my first love. Seeing women writing, creating art, and being successful really inspired me. I knew somewhere in me lived this power, this freedom, and I was ready to explore that.
CD:  I'm intrigued by this new term (to me) "ecopsychology". Please tell me more!
AB:  Ecopsychology is the intersection of where humans and the environment meet.
This was a very personal journey for me. I completed a Vision quest out in the desert as part of a requirement to graduate. Mind blowing and life changing on every level is the short of that.
On an academic level, I was particularly interested in women, health, and nature. I came to understand that without a healthy environment, we don't have healthy communities, babies, moms, families, schools, water, food, or minds.
The journey of sustainable loving environments begins within each person individually. For me, I believe, it begins with moms. Our children know their first environment in the womb, secondly in the home they grow up in.
It is all interconnected. I have just extended this thought and permeated it into everything I do.
CD:  What was your favorite thing about college?
AB:  Books. I am a bookworm. Romance novels, to identifying rock types, you name it, I will read it. Words are very big creators in my world.
CD:  What was your least-favorite thing about college?
AB:  College is a great place to get lost or found or both. I didn't feel like I fit in for sometime. It's easy to get boxed in. I don't like boxes, so I flew towards the sky instead.
CD:  What made you choose coaching as your career path?
I love, love, love being a coach. I chose coaching because I love helping people figure out their destiny. I am a great motivator, according to my husband. It truly is an honor to assist in the co-creative process of guiding someone to their best, actualized, and authentic self. Working with moms is my niche. I love working with moms because life begins with us (and dads too), it is shaped by us, and grows from within our love.
Creating an environment where moms can thrive means that I am contributing to the power of motherhood. When the woman behind the mom succeeds, she becomes unstoppable for positive change in her world and the world of her children. When that energy is harnessed; it's as fierce and awe inspiring as nature itself.
CD:  Tell us about your current family status today. Single, married, kids, pets. Where you live. Why do you live there? I noticed you and your husband just closed on a house (CONGRATS!!!). Tell us about that. If you could live anywhere in the world, where would it be and why?
AB:  I am blessed with a totally awesome husband. He is my best friend (literally) and when we are not squabbling over how this or that should be organized (he is a graphic designer-who is OCD organized) we are raising 4 hens for eggs, our toddler Harper Finn, and our soon to be newborn baby boy.
We live by a river, and an alpaca farm. We have two and a quarter acres of land, meaning I get to create a dream garden, run around like crazy, and always, always have a tree to sit by. I would live in the mountains somewhere if I could. My entire awesome family would have to move there. Since that may or may not happen, I am ok right where I am planted.
CD:  Describe the work you do. How do you meet with your clients? E-mail, Phone/Skype, video- conferencing, in-person, etc.
AB:  The mamas I work with come from all over the world. The best way to serve them, I have found, is through the awesome technology we have at our fingertips. It also means that a mom doesn't need to leave her home to get down and deep with creating her life.
For busy moms who don't want to have to add in a sitter for the extra time it takes to travel etc. this is a perfect fit. Skype, phone, and email, I am available anywhere she is.
CD:  Without divulging names, please share with us some of your clients and how you were able to help them.
AB:  My clients, if you didn't catch on, are all moms. I guide moms to reconnect to themselves and stay sane. I have coached moms on empowering the women within, letting go of guilt and fear etc.
I lead them back to their life and dreams, empowering them to become that which they know they are. I do a lot of creating, and connecting. Here are some things my clients have said in describing me:
· Empowering-Loving-Real
· So helpful. I couldn't have figured things out without her.
· She blew my mind, a wonder to work with, and I am better off because of my coaching with her.
· Gave me so many juicy things to think on, and then I took action and my life changed for the better.
CD:  I think I saw somewhere on your site that you held a conference? Tell us about that. Where? When? Etc. What was covered? How did it go?
AB:  My latest "workshop" which will be airing live soon (stay tuned) is called Being a Rock Star Mom and Loving You In the Process ™. This workshop was held live, and free for a local International MOMS (Moms Offering Moms Support) Club.
They loved it! I loved it! Sometimes we forget as moms, that we have the power, and can give ourselves the permission to find our own individualized path in motherhood. I can't wait to make this live worldwide. First, I have a baby to give birth to.
CD:  Share with us your blogging experience. When did you start? [March 2011??]. What platform did you start with (Blogspot, TypePad, Tumblr, WordPress.com, self-hosted WordPress, etc.)? What are some of the high-points of getting your blog up and running? What were some of the nightmarish situations that came up? Any tips for people who want to start a blog? Any tips or tricks for current bloggers?
My blog:
· I blogged under a different name starting in 2010.
· Mama Blossom was born in late October of last year.
· Self-hosted WordPress is where it's at for me.
· Saving blog post changes within WordPress drives me nuts, because sometimes if you have too many pages open things just don't work right.
Tips for New Bloggers:
· Blog about what you love, and what's real for you.
· Keep it fun and don't get stressed out about followers and subscribers. It will all fall into place.
For instance, I blog for moms; I combine the personal with the business. It's what is real and powerful for me. My talk is my own, and is not for everyone. That's just how it is.
Here is my advice:
· People enjoy gurus, but people connect with real life experiences of the everyday person, so just be you.
· If they're interested, then they'll subscribe.
· You don't want people just to have people; you want people who want you. They will come; you just have to give it time.
· Stay true to your message.
CD:  How often do you publish a post on your blog? How long does it take you to compose, edit and publish a post? It looks like you've been blogging for about a year (Congratulations on that important milestone!)
AB:  I publish posts weekly. However, I am on a bi-weekly schedule of blog/vlog post. Editing takes time, and changing it up every other week really frees me to be more creative. It's a win win. Some people blog every day, but let's face it; I am a mom with plenty of other things to fill my plate.
CD:  Where do you find the subject matter for your blog posts?
AB:  Life. Lived experience. I have some "back-up" topics if I happen to have pregnancy brain and can't come up with a topic on the spot for that week. I don't have any hidden secrets for how to create blog post, I just think about what really moves me to write and then I do it.
CD:  I noticed you create a lot of Vimeo videos for your blog. Tell us how you got set up. What equipment do you use? Share any tips or tricks with readers that might help them avoid a pitfall.
AB:  I LOVE Vimeo. I use a couple of different cameras. A Logitech HD webcam and my husband's built in camera from his iMac. I take a break from blogging once a week and post a vlog instead. Since many of my clients come from around the world, this is a nice, authentic way for building a relationship with my audience. I don't use a script. I just talk. Here's a tip: Don't worry about looking perfect; remember this is about real life connection.
CD:  What social media tools (Facebook, Twitter, Pinterest) do you use? How have they helped? What social media platform brings you the most clients?
AB:  I am on Twitter, Facebook, and Pinterest. I am totally addicted to Twitter. I would say the majority of my clients come through word of mouth and online via twitter. The magic behind social media is simply finding which one you enjoy and works for you.
CD:  How much time (per day) do you spend on social media marketing for your coaching?
AB:  Umm shhh, I am totally that mom who loves twitter. I can spend up to two hours a day on twitter just having fun and discovering other people and creating new relationships. Otherwise for marketing purposes I would say anywhere from 1-2.5 hours a week. I don't have a schedule.
CD"  What makes you different from other life coaches? Why would a mom want to hire you as a coach/mentor?
AB:  There are a lot of coaches out there. I totally respect that. Not every coach is going to be the perfect fit for every person. The mamas I work with crave happy and spirited, love filled lives. They value themselves, their dreams and their families, and recognize that their happiness affects the health and happiness of their homes, children, and partners.
I'm like the best friend next door; comfortable enough to share your secrets with, but tough enough to guide you out of the whining, crying rut. The word "can" becomes possible and real when you work with me.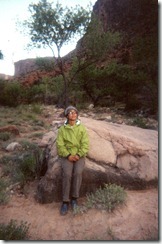 CD:  What inspires you? Where do you look for inspiration?
AB:  Crayola everything— its fun and every age can benefit from art. Flowers, rocks, romance novels, my son's wild hair when he gets up in the morning. My inspiration changes from day to day. It could be the clouds at sunrise, or my son showing off his new dance, or pretending to sing a song he does not know the words to, my chickens happily roaming the garden, a client having an ah-ha moment.
What inspires me is real life; tangible, memorable, experiences. Sometimes they don't have to even be quotable.
CD:  What drives you absolutely nuts? Pet peeves, etc.
AB:  Clicking gum. My son's five am wake up calls on the weekend (REALLY!!! I just want to sleep). Crazy drivers. Kids runny noses.  Running out of Puffins peanut butter cereal; something I can't live without right now.
CD:  On your December 31, 2012 post, you mention that you, yourself, have a coach. Can you tell us more about that? Is it worth it? How has he/she helped you?
AB:  I have hired three coaches over the last year. All have different expertise and focus. One coach really helped me to focus on what my niche is. Another helped me focus on the growth of my spirit, and the last one gave me real, tactical, entrepreneurial advice.
Being a mompreneur is awesome, but it does take a community to raise a business. Investing in myself, and my biz has totally been worth it. My dream is no longer just floating in my head; it's a living-breathing thing that I made real. I love what I do. I am a better mom, wife, and coach for it.
CD:  Anything else you want to share?
AB:  If you've never tried coaching, or feel like you could use a session, feel free to sign up here for Mama Blossom's FREE 45 Minute Heart to Heart Session. No strings attached.
Also, for the first seven women who sign up with Mama Blossom's Connect & Create program you will receive 20% off (mention the keywords Crafty Dad).
Feel like you want to know more about hiring a coach in general?  Download the free PDF Ten Tips to Hiring a Coach, created by me for you.
A special thanks to Anna for working with me on this Q&A session.
Your turn:  Have you ever hired a coach?  Tell us about your experience in the comments section.