{The fridge is only partially full right now.  Come back soon to see if fully-stocked!}
---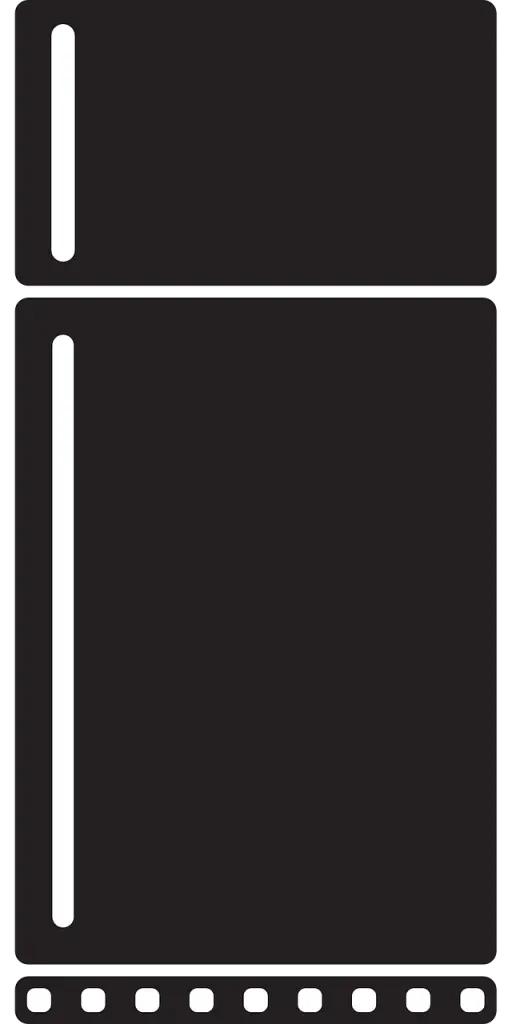 Here are the items I typically keep in my refrigerator:
APPLESAUCE — My favorite is Simply Nature applesauce from Aldi.  It's just apples, water, and ascorbic acid.  There are 16 grams of carbs in a 1/2 cup serving.  This is my go-to food when I'm craving something sweet.  A dash of good-quality cinnamon sprinkled on a small bowl of applesauce is a great snack.
AVOCADOS —
EGGS — both hard-boiled and un-cooked.  Usually a dozen of each — or more.  Eggs are so versatile.  And hard-boiled eggs are super-easy to transport in a lunch bag.  Speaking of hard-boiled eggs, don't freak out when a carton of (uncooked) eggs is a few days past the expiration date on the egg carton.  It's not a big deal.  If it bothers you, then boil them.  Older (not OLD, but older) eggs are much easier to peel.  So…watch the expiration dates; but don't toss them out just because they are past their 'best by' or 'use by' date.
ALMOND MILK —
LETTUCE/GREENS –  When it comes to lettuce or 'greens', the darker the better.  I usually have a bag of kale, or spinach in the fridge.  You might also find a container of spring mix or some romaine hearts there too.  What you will rarely find is iceberg lettuce.  Iceberg has almost no nutritional value.  If I buy it, I mix it in with other, darker, greens when I'm making a salad.  And hey, I'm not saying that iceberg lettuce is bad for you; I'm just saying there are better, more nutritious greens out there.
TOMATOES — Roma, cherry, grape, etc.  The BEST-EVER tomatoes come straight from the garden.  Second choice is the farmer's market.  When those sources are unavailable, I count on Aldi or my other local grocery store.
GREEN PEPPERS — Aldi is a great place to get green peppers.  They come three in a pack and they are the most reasonably priced green peppers we've seen.
RED/YELLOW/ORANGE PEPPERS —  These can be pricey, but they are so, so good.  Watch for sales.  Sometimes Aldi has them.  Stock up!  You can cut them up, put them in a zip-top bag and freeze them.  Easy.  Smart.
CUCUMBERS —
BOTTLED WATER —
ONIONS —
GARLIC —
Garlic Paste —
GINGER — Just a small amount of ginger adds a nice flavor to soups, chicken, and carrots (especially those prepared in a pressure cooker).
CELERY —
CARROTS — I love baby carrots.  As I'm typing this, they are just 49 cents a bag at Aldi.  My wife bought three bags today.  They are great as a snack.  Are perfect to pack in a zip-top bag that gets tossed in my lunch bag.  They are also WONDERFUL cooked in my Instant Pot
pressure cooker with some real butter, a few stems of flat-leaf parsley, and a couple slices of ginger.  Yum!
RADISHES —  These little guys add a big punch of flavor to my salads and breakfast meals.  I love them!  They are a hearty root vegetable and they keep for quite a long time when refrigerated.
STRAWBERRIES —
APPLES — Granny Smith are my favorite.  I like a firm, tart apple.
Lemons —
Limes —
Zucchini — Sliced up and sauteed with onions, green, red, and yellow peppers, with a little bit of EVOO and some butter?  Oh. Yeah.  Or…using this cool tool
,
you can turn a zucchini into spaghetti-like noodles.  They are awesome!
---
In the Freezer:
Boneless/Skinless Chicken Breasts and/or Tenderloins — We NEVER let our supply dwindle on this protein staple.  Since we are NOT a fish-liking family, chicken is our go-to source of meat.
Ground Beef — 80-90% lean
Pork Roast
Beef Roast
Broccoli
California Medley — we get the big bag of veggies from GFS.  These are great as a side-dish and are perfect to add to our chicken stir-fry recipes.