Are you looking for a great way to promote your product or service?
I can help!
Online marketing and advertising can be complicated.  Who needs that?
You want an easy, smart, and affordable way to share your business or blog site with the world, right?
Placing an ad on CraftyDad.com is a great way to get the exposure you're looking for.  Every day there are lots of folks that stop by the site.
That's a good thing for you!
Not a pro at creating graphics?  No worries!  I'll even help you with the design of a basic button that will lead viewers back to your site or shop.  How's THAT for easy?
Here are the details:
A 250 x 150 sidebar ad
$10.00 per month or $25.00 for three consecutive months (Save $5.00!)
A 250 x 250 sidebar ad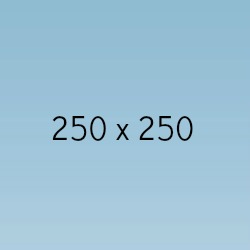 $15.00 per month or $35.00 for three consecutive months (Save $10.00!)
Your ad will be placed in the sidebar. Over there ——————————————->
(Hey, that's prime real estate space!)
If you think CraftyDad.com would be a good fit for your product or service, or you have questions, I'd love to hear from you.
Please e-mail me for more information and we'll get things started.
I look forward to working with you!
DISCLOSURE POLICY:
This blog is a personal blog written and edited by me. For questions about this blog, please contact  me
This blog accepts forms of cash advertising, sponsorship, paid insertions or other forms of compensation.
The compensation received will never influence the content, topics or posts made in this blog. All advertising is in the form of advertisements generated by a third party ad network. Those advertisements will be identified as paid advertisements.
The owner(s) of this blog is not compensated to provide opinion on products, services, websites and various other topics. The views and opinions expressed on this blog are purely the blog owners. If we claim or appear to be experts on a certain topic or product or service area, we will only endorse products or services that we believe, based on our expertise, are worthy of such endorsement. Any product claim, statistic, quote or other representation about a product or service should be verified with the manufacturer or provider.
This blog does not contain any content which might present a conflict of interest.
To get your own disclosure policy, go to http://www.disclosurepolicy.org