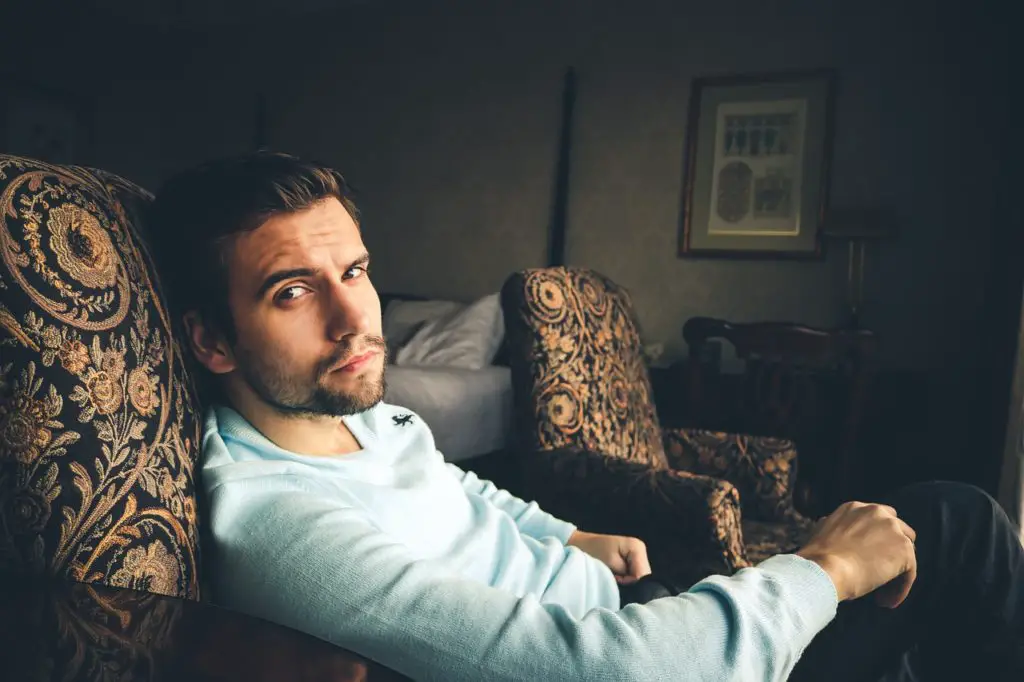 It's been said that 'clothes make the man'.  Of course the outward appearance of men (and women) is probably the first thing we notice about a person, but there's so much more to consider.
I'm in no way, shape, or form a highly-fashionably-dressed dude.  However, I make sure my clothes are clean and pressed.  My pants are the correct length. My shirt is the proper size for my body.  It drives me nuts to see guys (and gals) who buy pants that are WAY too long for them.  And they end up walking on the hemline.
You won't see frayed cuffs on my trousers either.  (I have to admit, there was a time when I was a bit lazy and allowed myself to wear some khaki pants that were frayed.  Bad on me.)  They were certainly comfortable; but they looked like hell.
I see guys in my office wearing frayed trousers (a lot)  and I have to tell you — it looks bad.
Here's what else looks bad:
Greasy hair.  There's a distinct difference between dirty, greasy hair and hair that has gel or putty or paste in it.  Dirty hair is gross guys.  Take care of it.
Hair coming out your ears and/or nose.  OMG.  Speaking of gross!  There is just no excuse for this.  Get yourself one of these — and use it!
Long and/or dirty fingernails.  You don't need to spend the time or money on a manicure.  You can clean and cut your nails in less than five minutes at home.  A nailbrush and some soap will take care of 99.9% of the dirt under your nails.  And a ninety-nine cent fingernail trimmer will shape things up quite nicely.
Scuffed up dress shoes.  No mater how much you pay for a pair of dress shoes, it's worth a few more bucks to get some polish, a polish applicator and a shoe brush (like this one). Polishing your shoes (about once a week) only take a few minutes.  It's worth the effort, dude.
Okay, enough of the ranting.
I want to spend a few minutes talking about clothes you (usually) don't see that can make a huge difference in how you look and feel.
Yep.  UNDERWEAR.
If you typically wear the waistband of your trousers around your thighs or knees, you can skip this part.  I'm not taking to you.
If, however, you wear your pants in a more normal, sophisticated way, please … read on.
What you wear UNDER your clothes is very important.  From a comfort standpoint if nothing else.
And, if you're looking for top-notch comfort, you need to check out the line of underwear from Tommy John.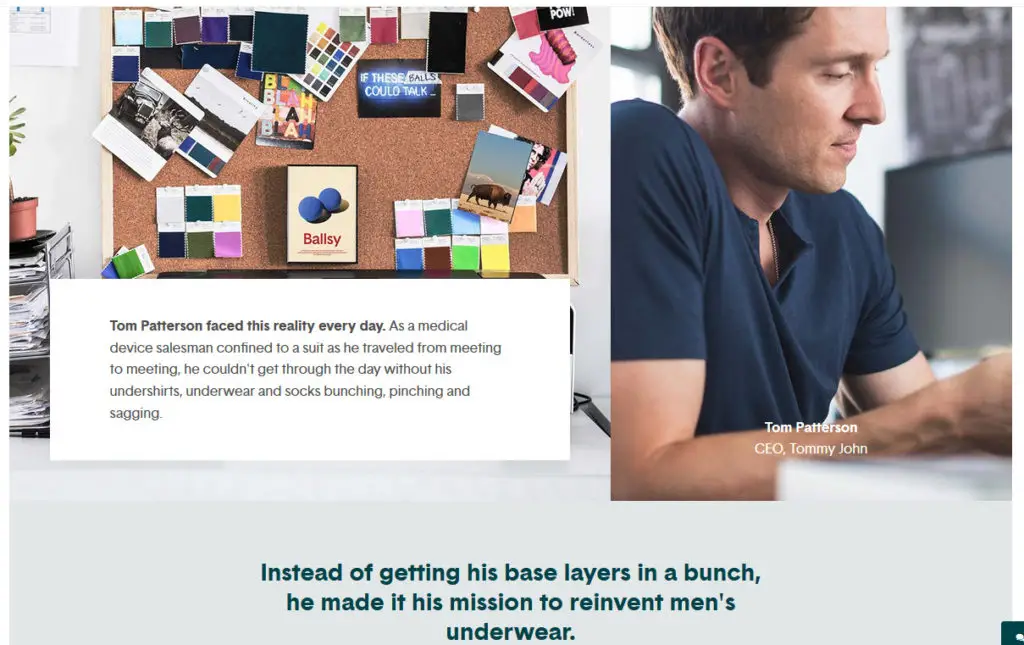 My good friends at Tommy John approached me a few weeks ago.  They offered to send me a couple items in exchange for an honest review.
I obliged.  I've heard good things about their products.  And, I've seen the silly ad / video.  Maybe you've seen it too:
The boxer briefI received was a-w-e-s-o-m-e.  Smooth as silk.  It was seriously-thin – like a second layer of skin.  Although the fabric is all man-made, I stayed cool and dry all day long.  And that's a big deal for me.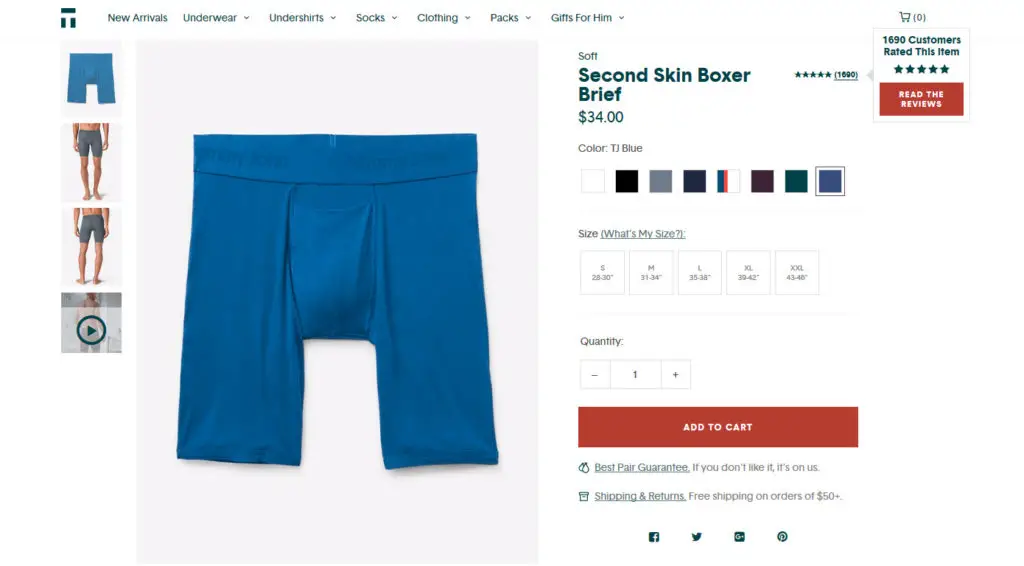 I get dressed at about 6:45 AM every day and don't get home until around 6 PM.  That's almost twelve hours.  I was dry and comfortable the entire day.
These are pricey so I suggest you set up a Tommy John underwear fund and set aside a few bucks each week so you can order a supply of them.  They are certainly worth the investment.
The undershirt is extra-long so it stays tucked in.  I think if I were taller it would have been perfect.  Standing just over 5'7", the XL size was really a bit too long for me.  So, rather than tuck it in my boxer brief, I actually just tucked in my pants (over the boxer brief).  It worked flawlessly.
The undershirt is also super-thin and comfortable.  You don't even know you have it on.  In fact, the shirt is somewhat sheer.  You can see through it.  I usually wear a 100% cotton undershirt (and have for years and years) so I was a bit concerned that the Tommy John undershirt would not be as comfortable.
I was wrong.  It's perfectly fine.  And, being super-thin, the shirt was comfortable and cozy all day long — even in the cold temperatures we've been having here in Northern Indiana.
Okay.  That's it.
Here are the take-aways:
1.  Looking your best doesn't need to cost a fortune.  Or take a lot of time.
2.  Tommy John boxer briefs and undershirts are awesome.
Feel free to leave a comment.  I'd love to get your feedback on this blog post.
Product photos courtesy of Tommy John, Inc.