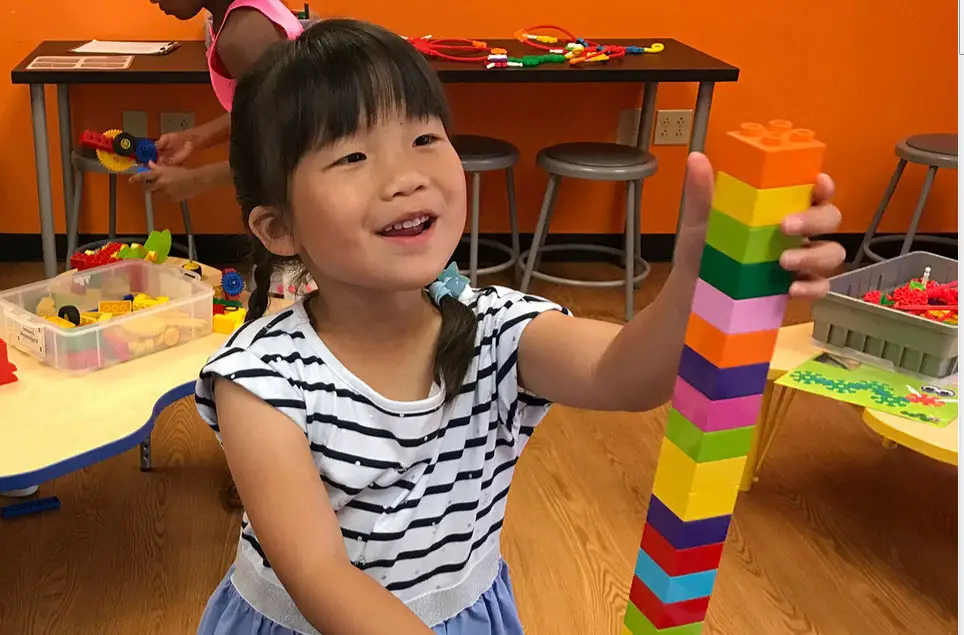 Sometimes it's hard for kids to believe that 'fun' and 'educational' can happen at the same time.  But that's just what Snapology is really good at.
There are Snapology franchises all over the U.S.  In fact, there's one not too far from me – in Indianapolis.
They offer hands-on, interactive STEM and STEAM programs from kids from 1-14 years old using LEGO® bricks, K'Nex and technology.  Franchise owners offer classes, workshops, and camps.  They will also help you host birthday parties where kids will have a blast – and get a big helping of skill-building along with their cake and ice-cream.  If your child's school is looking for a great place to take a field trip, Snapology makes a great destination.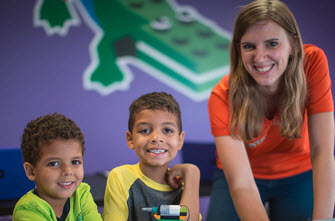 S T E M learning involves Science, Technology, Engineering, and Math.
S T E A M learning ads Art to the mix.

If you're not familiar with the STEM or STEAM movement, you can learn a lot about it here.
Every child has the 'best' way of learning.  Some learn from reading, some learn best from listening, and a lot of kids learn best with hands-on experiences.  That's the beauty of STEM and STEAM.
A LITTLE MORE ABOUT SNAPOLOGY
Snapology was founded in 2010 by sisters Lisa and Laura Coe.  Both of them have backgrounds in mathematics and science.  The Pittsburgh-based company was born after the sisters saw how much their children loved creative play using building blocks and materials that snapped together.  Now, franchises are popping up all over the country.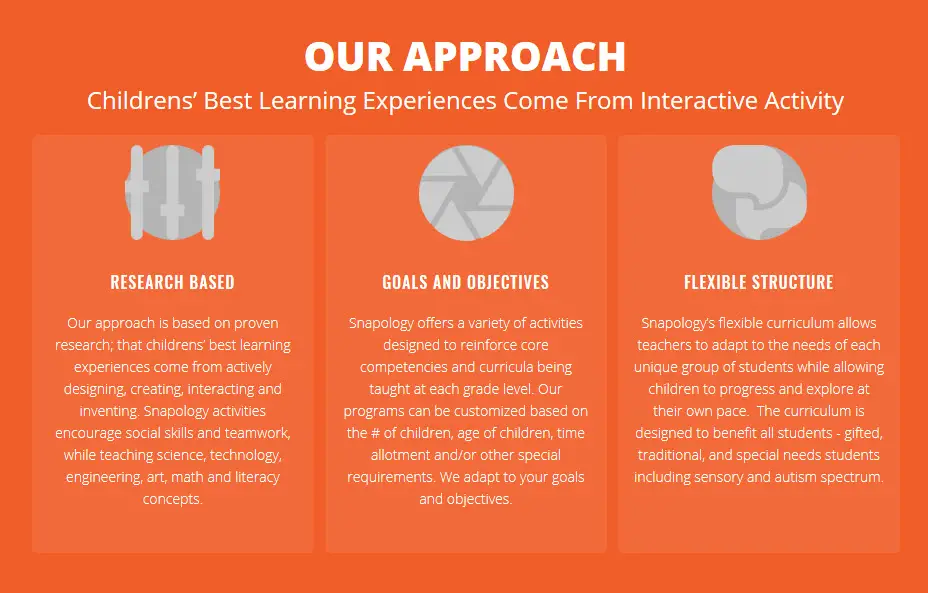 Says Lisa Coe, "Our approach is based on proven research; that children's best learning experiences come from actively designing, creating, interacting, and inventing."
Looking for some fun STEM/STEAM toys?  Fat Brain Toys may be just the place.  They have a TON of toys/kits in a wide range of prices.  I invite you to take a look.  Be warned:  if you view the site with your kids, they're going to want everything they see!  Seriously.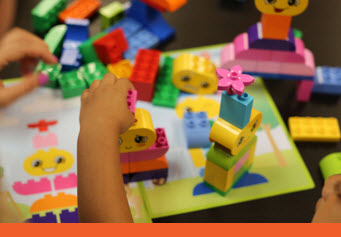 Are you familiar with the STEM and/or STEAM learning processes?
Share your feedback with us in the comment section.
And, when you leave a comment (US residents only) you will be automatically entered in a random drawing for a prize!
The winner will receive a Snapology Mascot Sebastian Lego® set like the one picture here: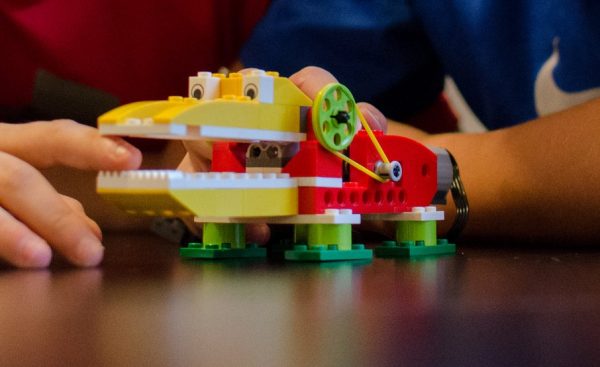 The winner will be selected in a random drawing to be held on October 1, 2017.
Good luck!
Save
Save
Save
Save