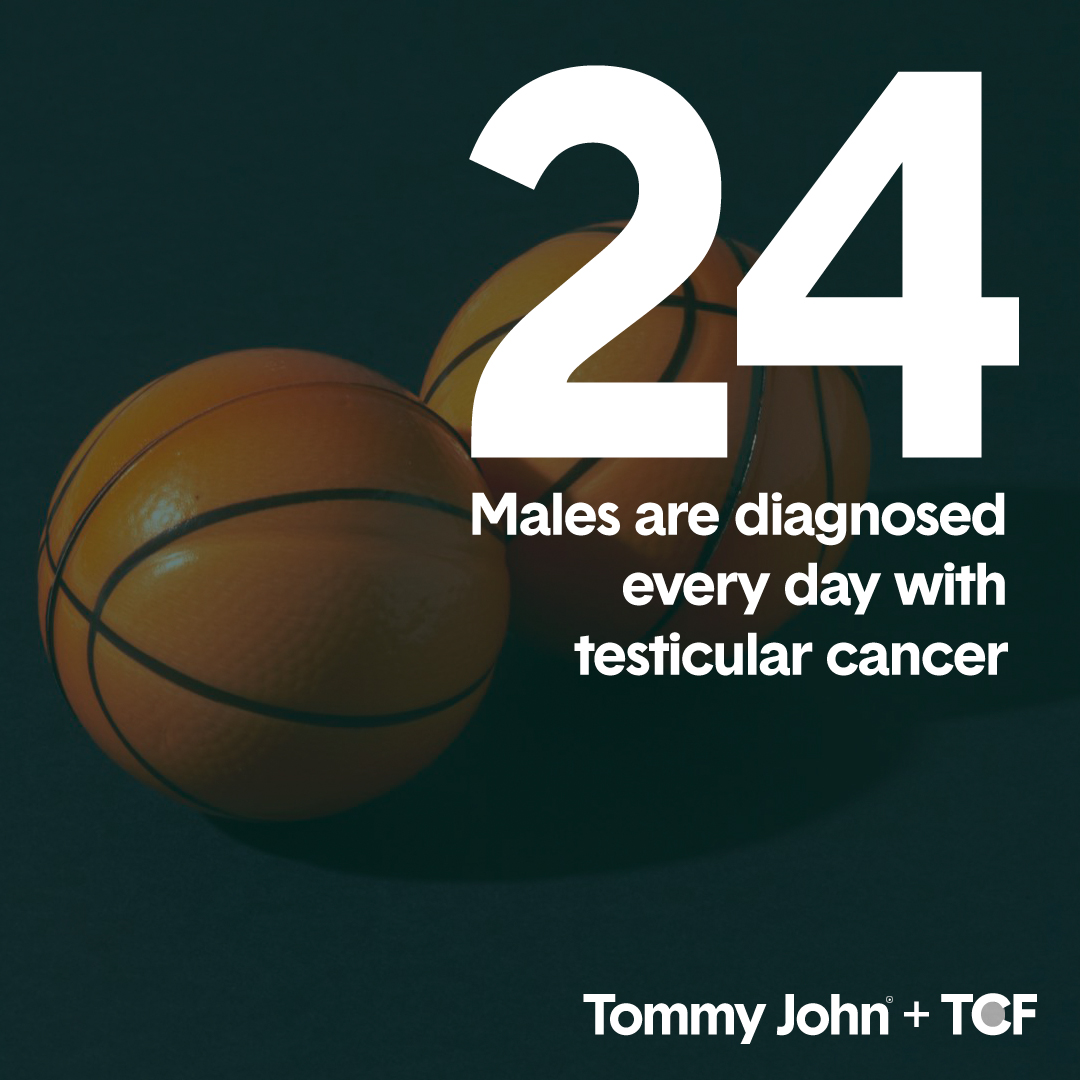 Testicular cancer is no laughing matter.
My friends at Tommy John and I want you to know that the "C" word is always lurking around.  And while the medical and research communities are doing all they can to eliminate it, CANCER is going to be around for a while.
Whether or not you're a fan of Lance Armstrong really doesn't matter.  I think his bout with testicular cancer really shed some light on the condition.
And, perhaps has even saved a few lives.
Cancer is a scary thing.  But when there are things that we can do to help make an early detection, like self-exams, the really scary part is that most guys don't take the time to do them.
That's really dumb, gentlemen.
Here are some quick facts about testicular cancer:
One dude is diagnosed with testicular cancer every hour
It's the most easily-detected form of cancer
There's a 99% survival rate if caught early enough
It's the most common form of cancer in dudes ages 15-35
It takes just a few minutes; and doing the self-exam in the shower is a private event that should be done every month.
My birthday is October 22nd.  So, every month on the 22nd day of the month, I do a self-exam.  It's a birthday gift I give myself – and my family.
Here's how to perform the self-exam (it's not rocket science, guys):
From Cancer.org: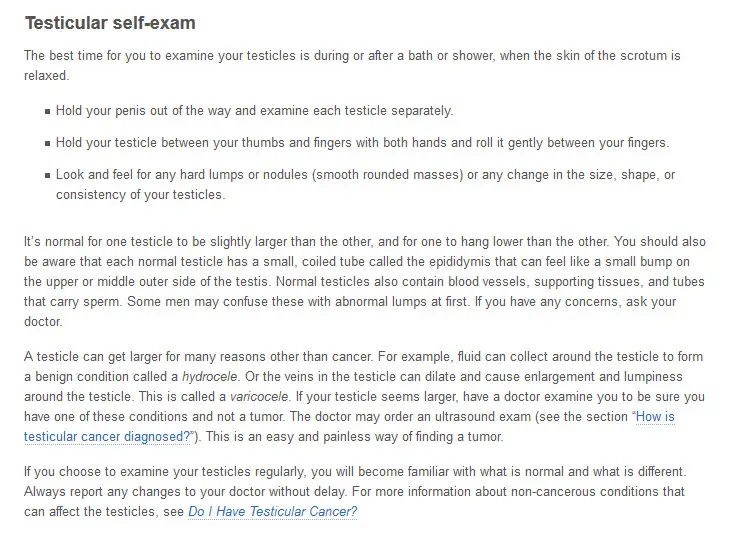 What's the next step?
Make a self-exam date with yourself.  Add it to your calendar.
You can be discreet about it.  Perhaps "SE" is enough to remind you of your monthly self-exam.  Because "Testicular Self Exam" on your Outlook calendar at work might be a little too much for the world.
Just saying.
But seriously:  do it!  Next time you're in the shower, feel around and be sure everything is okay.  Then schedule your monthly 'date' and keep it!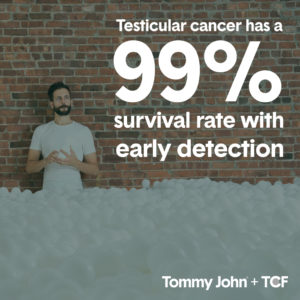 On a (much) lighter note, check out this "Big Adjustment" video.  It'll make you laugh.