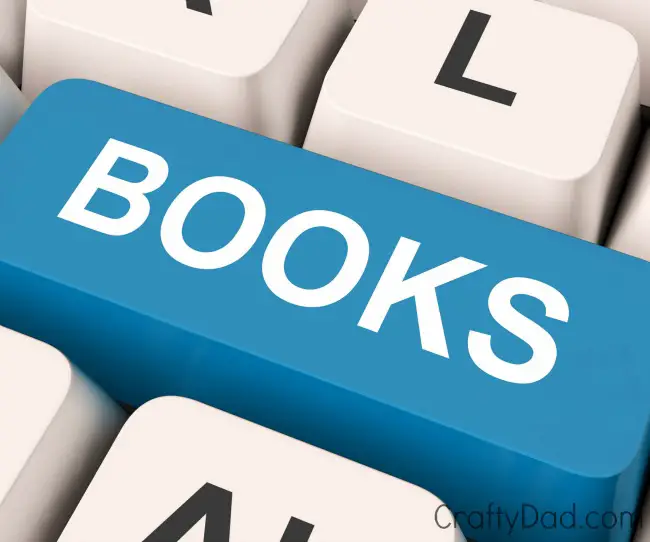 A love affair with books
As far back as I can remember, I've always had a passion for books and reading.
I think it was the summer between second and third grade when the elementary school had a summer reading program.
I was the first to sign up.
Back in the 60's our reading text books were from the Dick and Jane series.  Classics!
Dick and Jane and Spot (their dog) were the subject of a ton of small-word, short stories.
I'm not sure what we read after that; however, I DO remember later in elementary school we got to read from the Wide Horizons collection of stories.  Those books stood on the shelf next to the classroom radiator.  It seems like yesterday when I was so excited to crack open those books and get lost in a story.
What am I reading these days?
Well, I'm a 100% non-fiction guy.  I love self-help books, books on organization and time-management.  Books on gardening, woodworking, and homekeeping are on the top of my list too.
I still have most of my textbooks from college too.  Honestly, I'm not sure why.  They take up a huge amount of space on one of my bookshelves.  Space that could be used for my current collection.
There's a debate in our house on whether or not you can TOO MANY books.  Of course, I would be in favor of having a lot of them.  I don't think you can ever have TOO many.
Yes, I have a library card.  And yes, I use it.
The problem is that I like to pick up and put down a book — for several weeks.  More time than the library will give me.  I've racked up some pretty hefty over-due fees on items I've borrowed.
I figure that instead of giving the library money, I'll use that money to buy books on Amazon.com or Better World Books.com.  Or I'll make a trip to my local Barnes & Noble store.  Perhaps not the best logic, but it works for me!
Here's a list of the list of the books I've purchased as of late and a short commentary on each:
Mrs. Dunwoody's Excellent Instructions for Homekeeping  — I found this one on Amazon.  It's not quite what I thought it would be; however, it contains a lot of good information.  Certainly a 'keeper'.
Home Comforts — The Art and Science of Keeping House — Another Amazon.com purchase.  I snagged this one for just fifty-cents!  It is full of good stuff.  I give it five stars and highly recommend it.  At almost 900 pages, the author covers a multitude of home-related topics.  This the best book I've bought in a long time.
Hands Free Life — Nine Habits for Overcoming Distraction, Living Better and Loving More — This one was highly-touted on one of the blogs I read (sorry, can't remember which one!) so I thought I had to have it.  For whatever reason, I just can't seem to get into it.  The subject matter is certainly one that I'm interested in.  Perhaps I'll pick it up after the first of the year and begin to read it again.
On my reading wish list:
The Butler's Guide to Running the Home and other Graces — perhaps my fascination with Downton Abbey is the reason I really want this book.  Somehow, I ended up with this book on my Kindle app.  And while I'm all about digital books, I prefer the look and feel and smell of a real book.  No, I don't plan on becoming a butler.  The information in this book is for anyone who wants to keep their house in good order.  There are also some great tips on laundry, how to pack a suitcase, and keeping your shoes in their best condition.
The Organically Clean Home: 150 Everyday Organic Cleaning Products You Can Make Yourself — The Natural, Chemical-Free way
During one of my marathon 'down-the-rabbit-hole' internet sessions, I came across Becky Rapinchuk's site.  Becky runs the Clean Mama blog and offers some beautiful and useful printables (many of them free) as well as great tips and tricks on keeping up with your house cleaning chores.  She also offers bundles of printables at her Etsy shop.  And she's written a book.  It's definitely on my 'have-to-have' list.  Oh, and as if all this weren't enough, Becky has just launched her own line of Clean Mama products.  You can find them here.
What's on your reading list?  Let me know by leaving a comment!