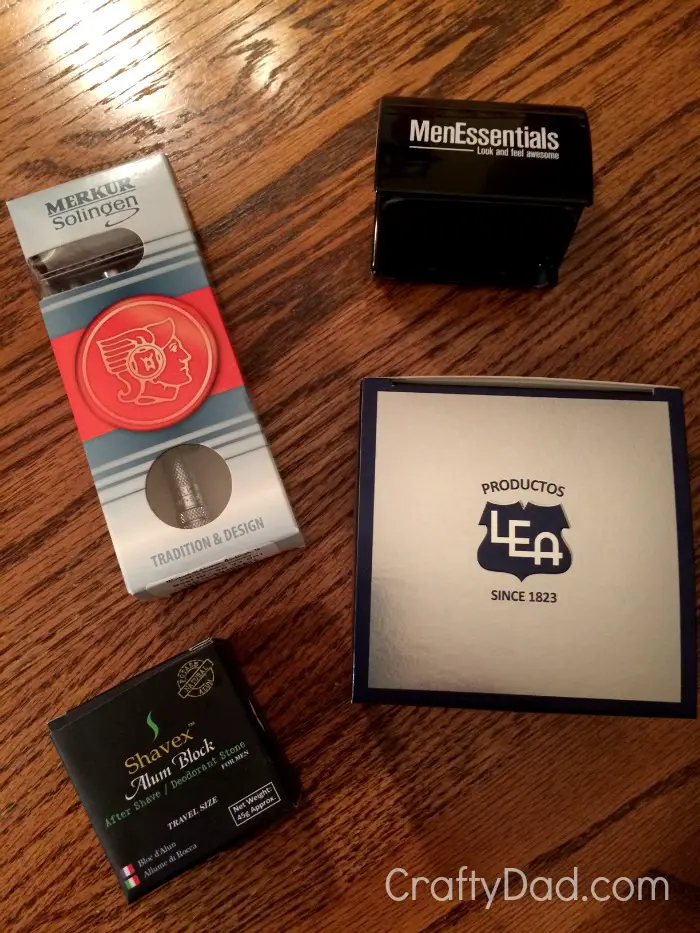 Looking for some great shaving gear?
As a recent convert to the 'wet shave' tribe, I'm always looking for cool safety razors, shaving soap brushes, and anything else that will make my morning shaving routine a pleasurable one.
That's where MenEssentials comes in.
A few weeks ago, Kevin from MenEssentials contacted me and asked if I'd like to try out a few of their products.
It only took a nano-second for me to reply back with, "Yes!  I'd love to!"
I chose a sweet Merkur 23C long-handled safety razor, some really nice shaving cream by Lea, and an alum block by Shavex.  And, they tossed in a bonus item, too!  See the little black box in the upper right-hand corner of the photo above?  That's a container to safely store used double-edged razor blades.  Yes!
In two words:  Awesome. Stuff.  Thank you MenEssentials for the gifts.  I love them!
The razor is a great weight…perfectly balanced — even for a long-handled version.  It's a classic, three-piece razor and is a pleasure to glide against my face in the morning.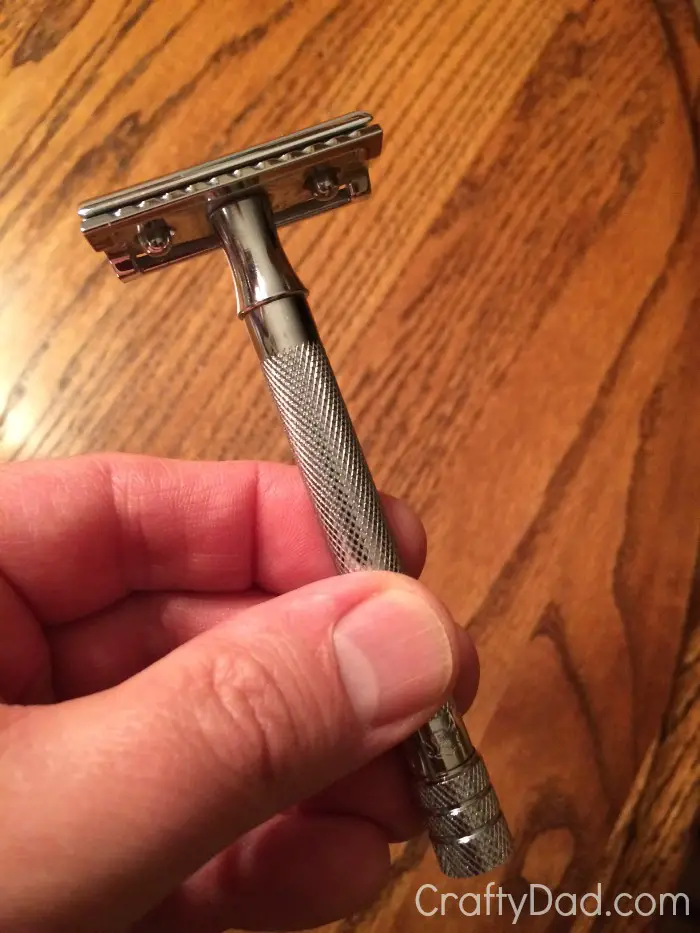 Let's Shop!
If you're in the market for anything wet-shave-related, I highly encourage you to stop by the MenEssentials website and browse.  There are a LOT of products to choose from.  And you'll find the big brands and some you may not have heard of.
They also offer all sorts of products for beard care too.  And fragrances too.
Oh, and they have basic stuff like manicure sets, some sweet-looking, slim leather wallets (like this one), shower gel, toners, hair gel, pomades, and the list goes on and on.
Their website overflows with fantastic products to keep you looking your best.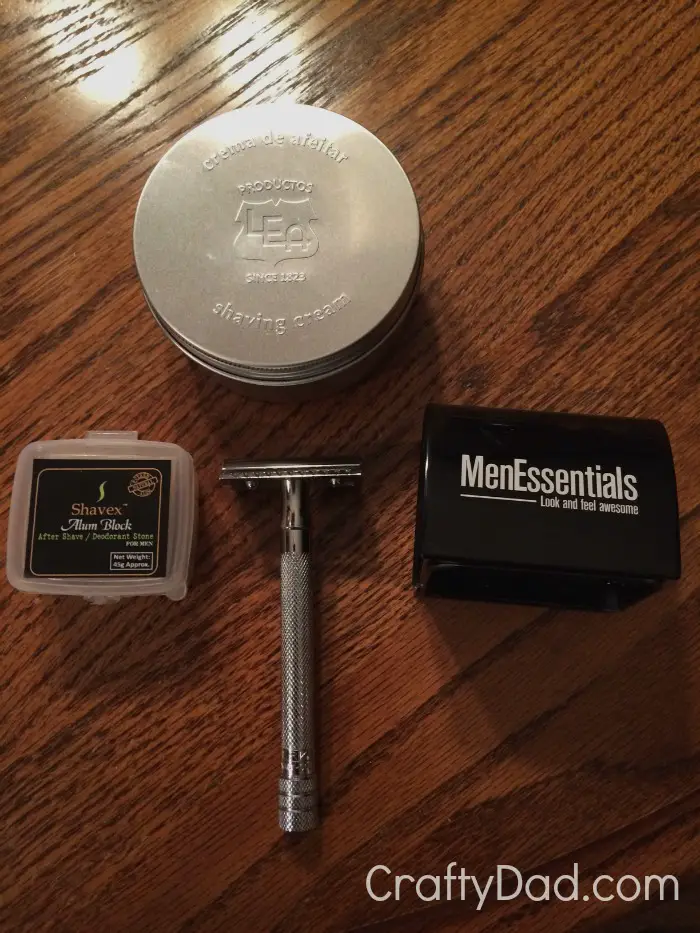 Ladies:  without rushing things, the holiday shopping season is just around the corner.  Shopping at MenEssentials.com might be would be a great place to start.  Your special guy will certainly appreciate anything you might choose from the site.
So. Much. Good. Stuff.
Thanks again to Kevin and the entire MenEssentials team for making this blog post possible.
P.S.  You're cordially invited to follow my Wet Shave board on Pinterest.