Tall Child, my youngest son, is an extremely active teenager. In fact, it's really hard for him to just DO NOTHING (unless my wife and I are trying to get him out of bed on a school-day morning).  That's an entirely different story.  : )
He loves to be outside.
If he's not playing golf (he's really good!), he's running. If he's not running, he's playing 'street tennis' or touch football, or basketball with the neighbor kids.  Or running around the backyard with Riley — the Weimaraner.
With summer's intense heat and all that activity, I worry about him becoming dehydrated. Because sometimes he's so focused on what he's doing, that stopping to get something to drink is the furthest thing from his mind.
My wife and I preach the STAY HYDRATED sermon to him pretty much every week.  Does it work?
Not always.
DripDrop offers an Oral Rehydration Solution ("ORS") that, in my opinion, is much better than sports drinks. It has THREE times the electrolytes and only ½ the sugar. And it's easy to store and use too.
DripDrop was formulated by Dr. Eduardo Dolhun. You can read more about how and why DripDrop was created here. The patented solution is used by military personnel, athletes, adults, and children everywhere.
Drip-Drop is also used my major hospitals and pediatricians!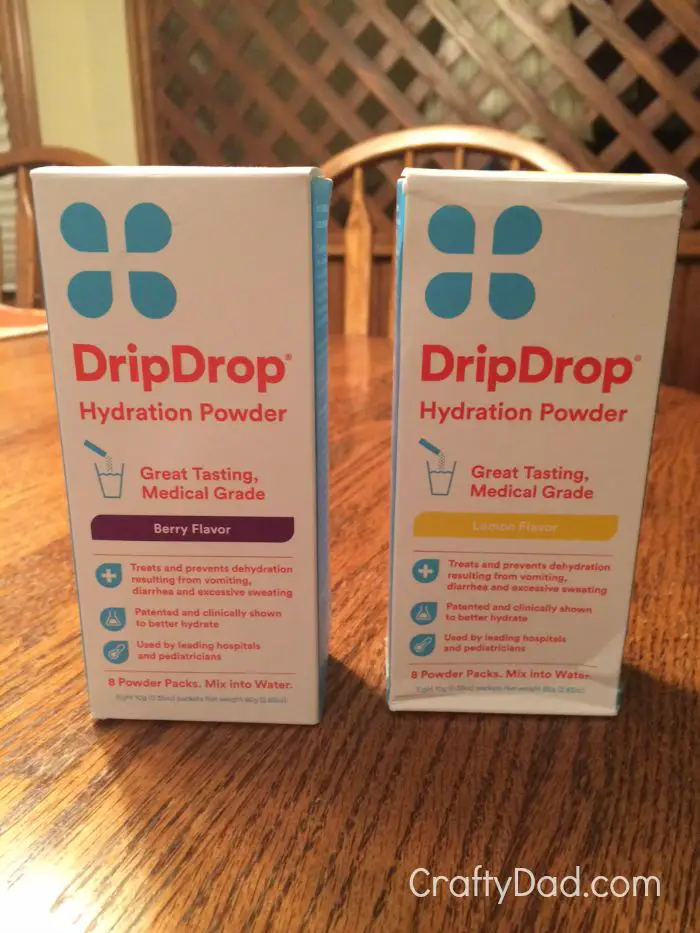 It has been clinically shown to hydrate 34% more effectively than water alone.  That's good news to me as a parent.
So, of course, it's a good thing for your kids (and you too!) to be active.  That's a no-brainer.
But, be sure to stay hydrated.
And, if you're looking for a new and better way, then check out DripDrop!
One packet mixed in eight ounces of water makes a great-tasting drink.  I really like the berry flavor.
Good stuff!