DISCLOSURE:  This shop has been compensated by Collective Bias, Inc. and its advertiser. All opinions are mine alone. #PowerfulProtein #CollectiveBias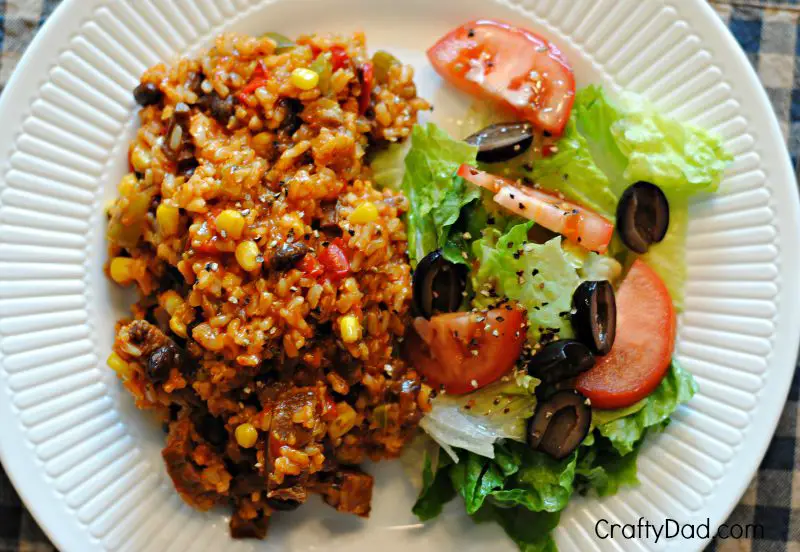 While I love to cook, there are those days when it's the last thing on my mind.
Know the feeling?
I come home from work, change into a pair of khaki shorts, a t-shirt and a pair of flip-flops and begin "part two" of my day.
Some nights the grass needs cut. With all the rain we've had this summer, and now the hot temperatures, the grass needs cut two (sometimes three) times each week! Some nights it's 'work in the garage night".
College Kid and I are putting together a sweet little woodworking shop. We had a good assortment of benches and tools when we started. And, we've added a few more tools (you can never have enough!) and another workbench to the mix.
I don't think I've mentioned it here on the blog, but my dad passed away back in April.  He left us a ton of power tools, hand tools, and a lot of other items that belong in a home handyman's shop. We've tossed and donated and sold a lot of stuff he had, but there's NO way I was going to part with the woodworking stuff.
No. Freaking. Way.
So, my brother and I are dividing up the tools. His son doesn't have much interest in the tools, but College Kid was excited to hear that we were bringing home a lot of new-to-us stuff from my dad's big workshop.
The past several days have been really hot and humid.  Working in the garage has been torture.  Even with the doors open and a fan running.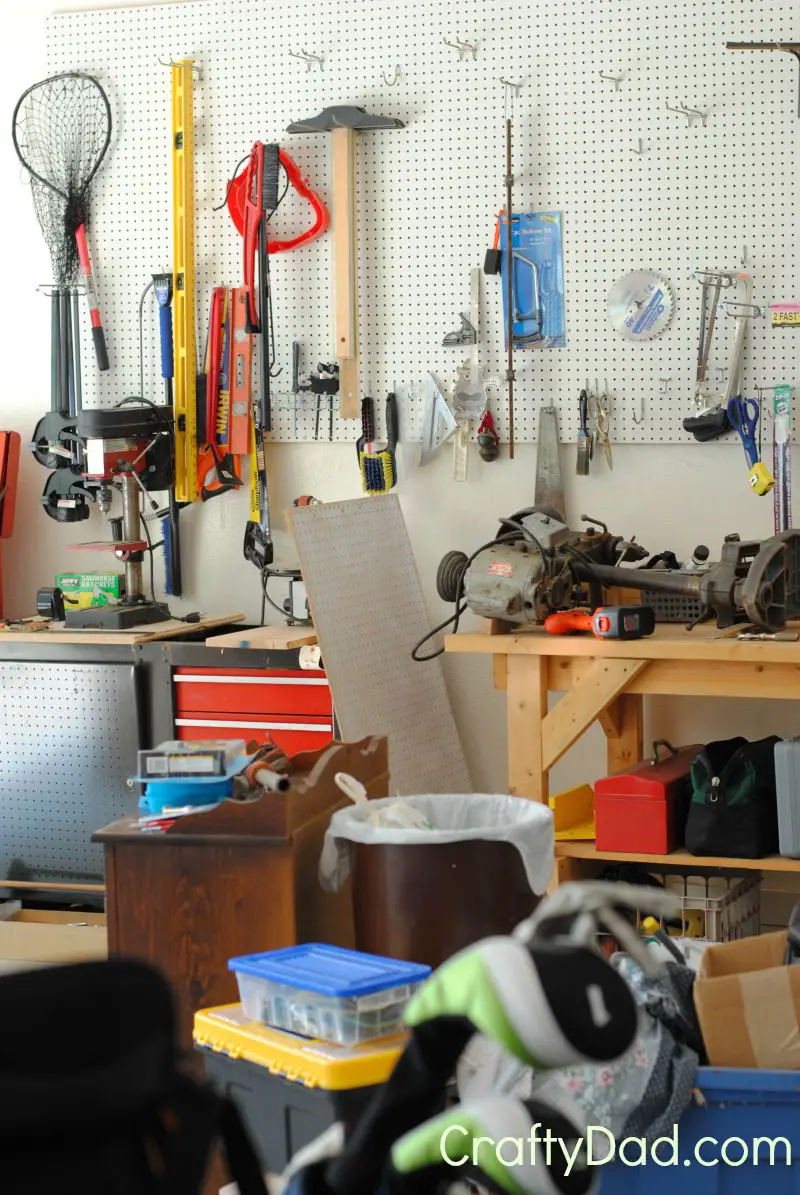 When it was time to think about making dinner, standing in front of the stove or even the gas grill on the patio was the last place I wanted to be.
"If you can't stand the heat in the kitchen – use the microwave!"
That's my new motto for summertime cooking.  Feel free to borrow it.
With STOUFFER'S® NEW Fit Kitchen rel="nofollow" Single Serve Entrees, it's easy to have dinner on the table in about ten minutes. And I get to laugh at the thermometer that screams 92 degrees outside!
My trip to Walmart earlier in the day really paid off!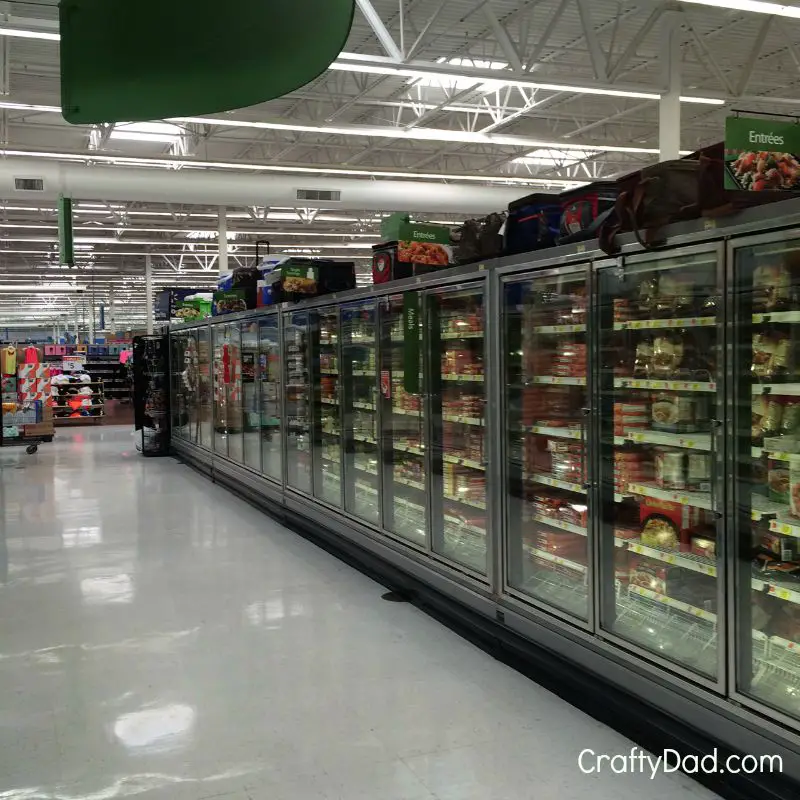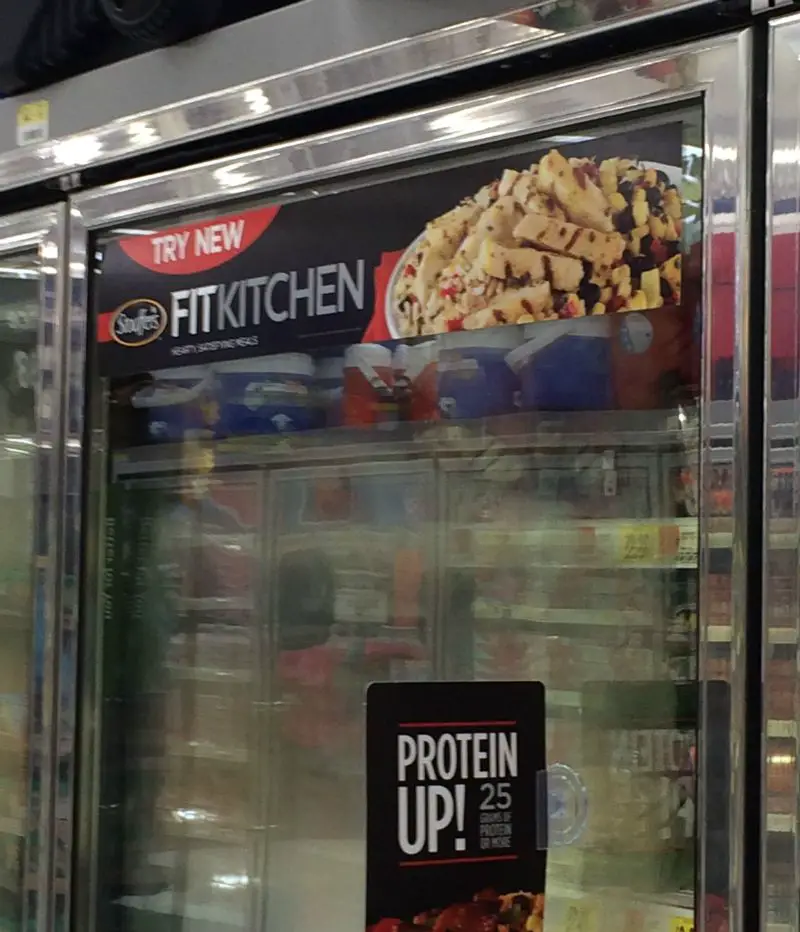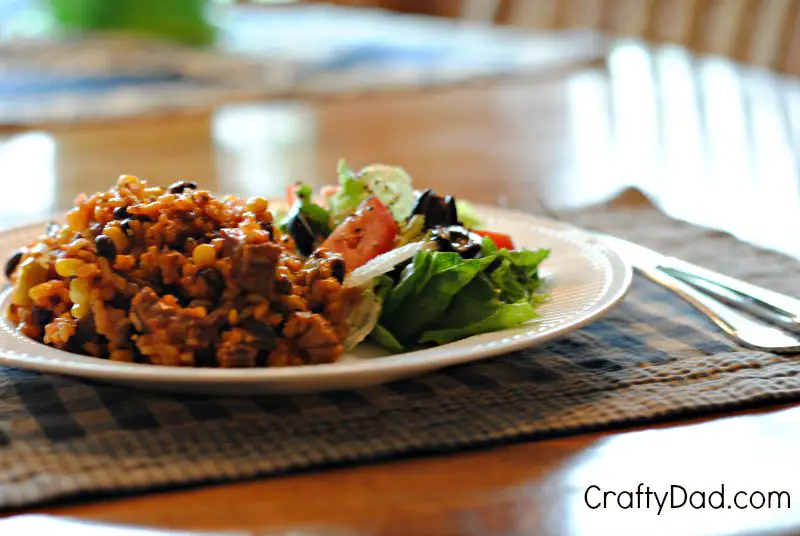 A simple Romaine lettuce salad with tomatoes and black olives makes a great summer-time side dish. (And there's no cooking needed!)
No pots and pans to scrub means I can get back to the garage.
We're making great progress.  The vintage drill press from my dad's shop has been securely mounted to a work bench.  It needs cleaned up, but it looks really great.  And it purrs like a kitten.  : )
No doubt you're busy this summer too.  Can you see how STOUFFER's® Fit Kitchen can help you out?  Especially when the temps outside are scorching hot?  Or when you're just too darned tired to cook?
But Wait!  There's More!
In addition to the awesome Steak Fajita that I made, STOUFFER's® also offers Cilantro Lime Chicken, Rotisserie Seasoned Turkey, Bourbon Steak, Oven Roaster Chicken, and Monterey Chicken!  And each recipe is jam-packed with 25 grams of protein or more.  Yowza!
You can learn more about STOUFFER's® by checking out their Twitter feed, their Facebook page, and their Pinterest page."