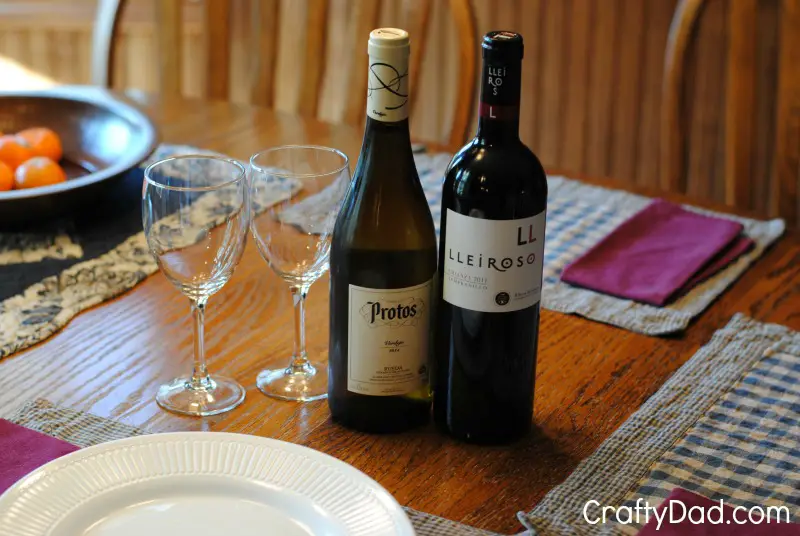 It's funny how adding a bottle of wine to an otherwise normal meal can make it special.
Such was the case the other night when we decided to kick things up a notch as we grilled chicken and my wife made her special roasted potato wedges.
It was sort of a 'let's celebrate springtime' dinner.  With great food and some great wine!
A glass of Ribera y Rueda Protos white wine turned our delicious dinner into something really special. The wine was great – quite bold for a white wine — and we both enjoyed a couple glasses.
Sometimes we struggle with what to make for dinner. But during the summer months, we like to grill out as much as we can.
Both the boys love grilled chicken and they can't get enough of their mom's seasoned potato wedges.
Here's the recipes for the wedges. Very easy. Very fast. Very good.
About six medium to large size baking potatoes (Idaho potatoes are perfect) scrubbed clean and cut into wedges
Two tablespoons EVOO (extra-virgin olive oil)
Two teaspoons sea salt
One tablespoon dried Italian seasonings (oregano, basil, rosemary, thyme, etc.)
One tablespoon dried parsley
Preheat the oven to 400 degrees F. Your rack should be in the middle position.
Place the potato wedges in a very large mixing bowl.
Drizzle the EVOO over the wedges.
Sprinkle on the salt and seasonings. You can also add a small pinch of freshly-ground pepper if you want.
With a couple large spoons (or your clean hands) toss the potatoes so they are completely covered with the oil and seasonings.
Pour the wedges onto a large, rimmed baking sheet. Try to keep just one layer of potatoes on the sheet. If a few overlap, it's not a big deal – they'll be fine.
Place the potatoes in the oven and set your kitchen timer for about 12 minutes.
Check the wedges. Remove the baking sheet and using a heat-resistant pancake turner, turn the potatoes over so they cook evenly on both sides.  This helps them to not stick to the baking sheet too!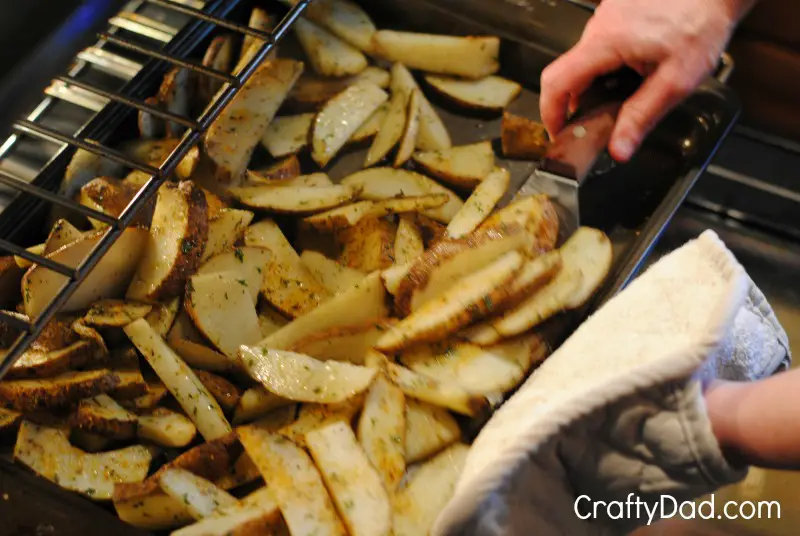 Return the potatoes to the over and bake for another 10-12 minutes.
Make good use of your time: You can grill your boneless/skinless chicken breasts while the potatoes are baking.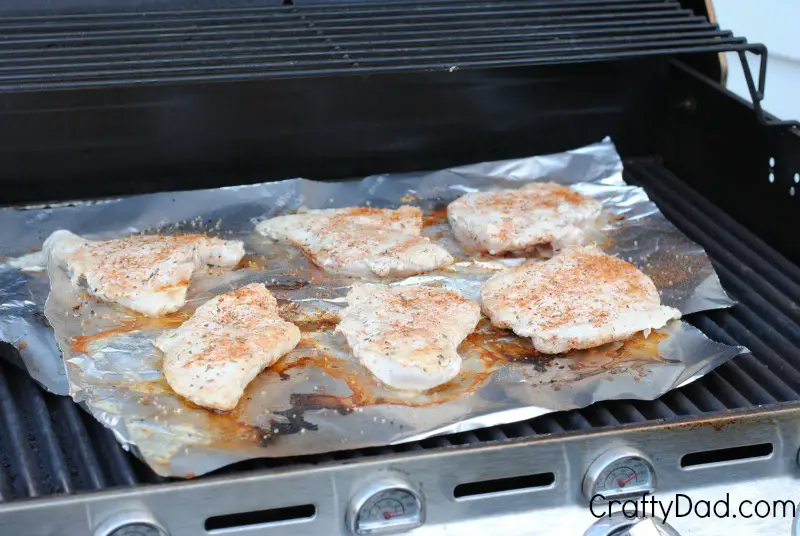 Non-stick aluminum foil is the best!  We use it when we don't want a big mess on the grill.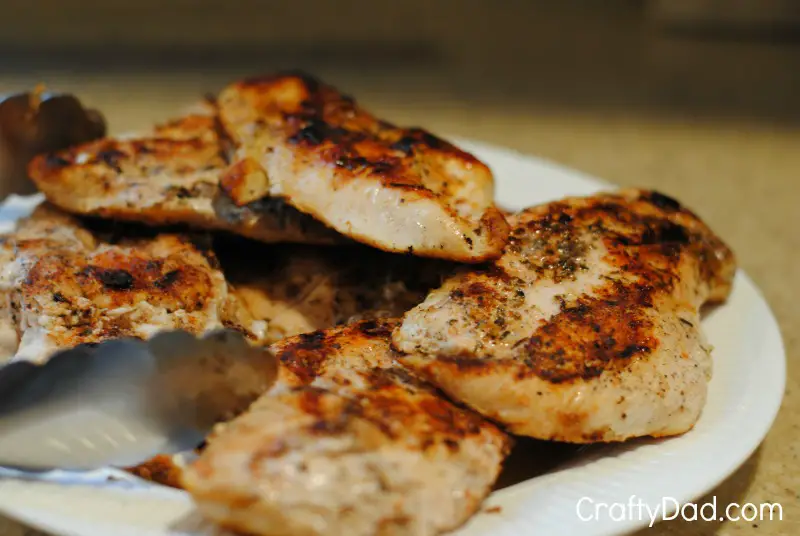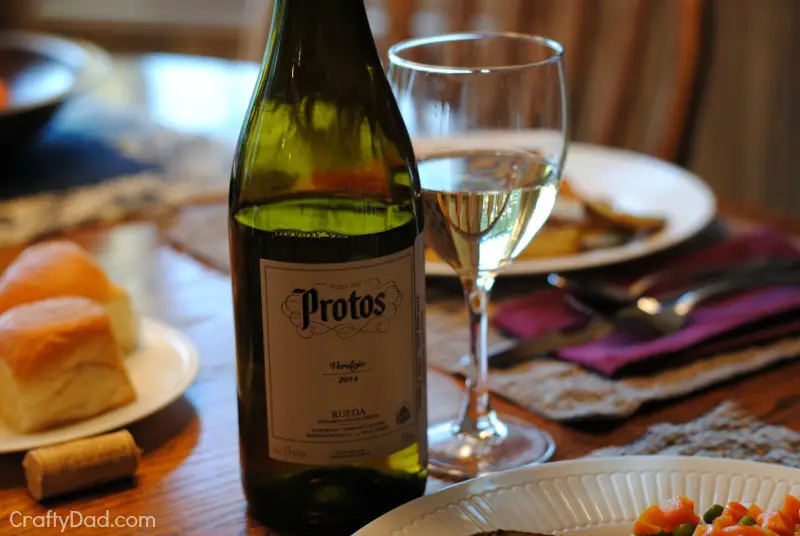 For 2,000+ years, winemakers from Ribera and Rueda – located in northwest Spain and only about an hour away from Madrid – have cultivated what's new and what's next in every vineyard and vintage they produce:
Rueda Verdejos (white grape varietal) are bright, crisp and creative
Ribera del Duero Tempranillos (red grape varietal) are bold, rugged and ripe
Sometimes we keep it really simple with the chicken and simply sprinkle some salt and pepper on them during the cooking process. Other times, we baste them with EVOO and sprinkle Italian seasoning on them too.
A simple lettuce salad with mixed greens and some chopped veggies makes for a perfect accompaniment to this meal. Of course, if you've been following me for any length of time, you know that I use oil + vinegar dressing about 99.9% of the time.
Here's the recipe for my homemade version.
A few days later, we tried the bottle of LLEIROSO red wine.
Honestly, I'm NOT a big fan of red wine.  The  Ribera y Rueda red was extremely bold — much too strong for me.
For more information on the Ribera y Rubera wine, visit their Tumblr page.  You'll find your nearest retailer, some great wine-inspired playlists, and a whole lot more.
I was selected for this opportunity as a member of Clever Girls and the content and opinions expressed here are all my own.