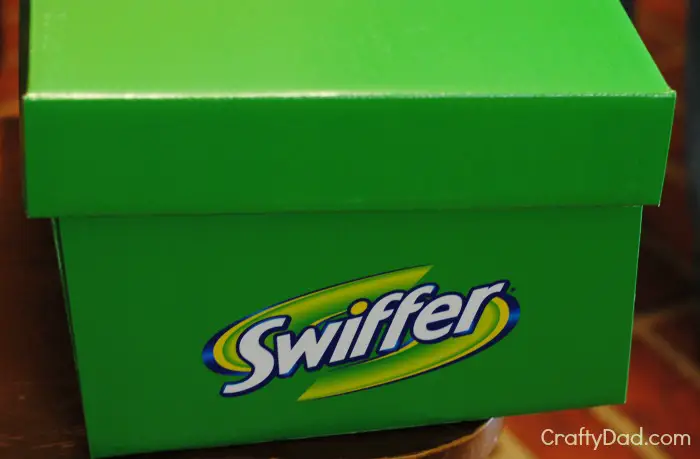 Have you seen the commercial on TV where the family has a messy kitchen floor and they either use a rag and their foot or some old-fashioned, clumsy mop to clean up?
And then – the doorbell rings and to their great surprise a big green box is on the doorstep?
That same thing happened at my house! But I got TWO big green boxes. One for me, and one to pay-it-forward to another dad.
The choice was easy for me. My brother, who lives across town, has been helping me every weekend get my dad's house cleaned up so we can sell it. Like me, he is not afraid to get involved in house-cleaning chores.
We don't believe in stereotypes!
Mom taught us well. And it seems we both married a bit out of our league, because his wife and my wife are beautiful, smart, and not afraid to grab the end of a lawn mower or leaf blower or garden tiller.
And us men-folk are not intimidated by vacuum cleaners, mops, kitchen sinks, or dusting rags.
I feel really good about that!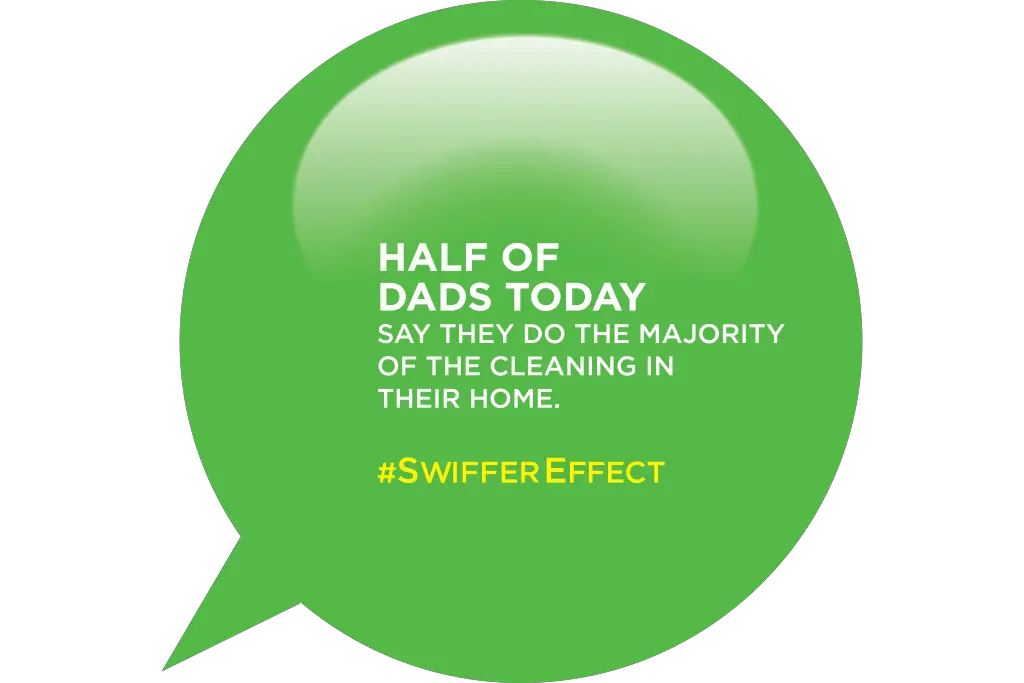 Check out this sweet video featuring creative advisor Anthony Anderson and you'll get a better understanding of what it means to be a #SwifferDad with the #SwifferEffect
The Swiffer is perfect for quick kitchen or bathroom cleanups. When you need a mop, but don't have time to make a trip to the garage and get the mop and bucket, find the floor cleaning solution, fill the bucket with water, etc., etc., Swiffer is your answer.
With the #SwifferDad mentality, I just go to the pantry, pull out the Swiffer and start cleaning the floor. Bam! It's fast.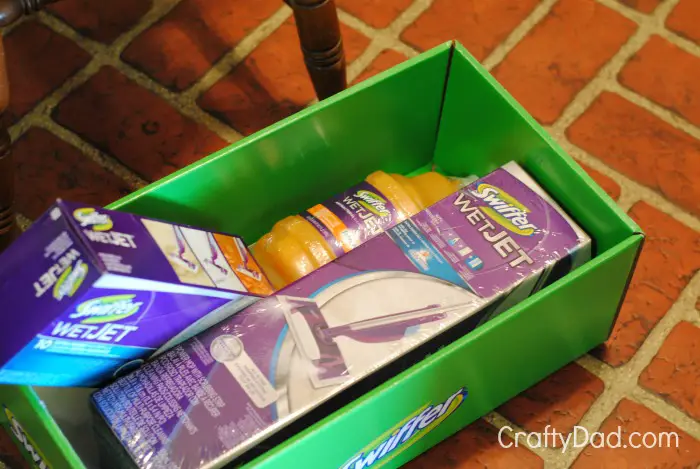 In addition to being fast, it does a great job. The sprayer on the Swiffer puts the cleaning solution right where I need it.  And the cleaning pads are strong and really pick up the dirt.
You may not be able to tell, but Monte was pretty surprised/excited to get his Swiffer stuff. He laughed when I told him his gift had something to do with a "big green box"  but he was genuinely appreciative.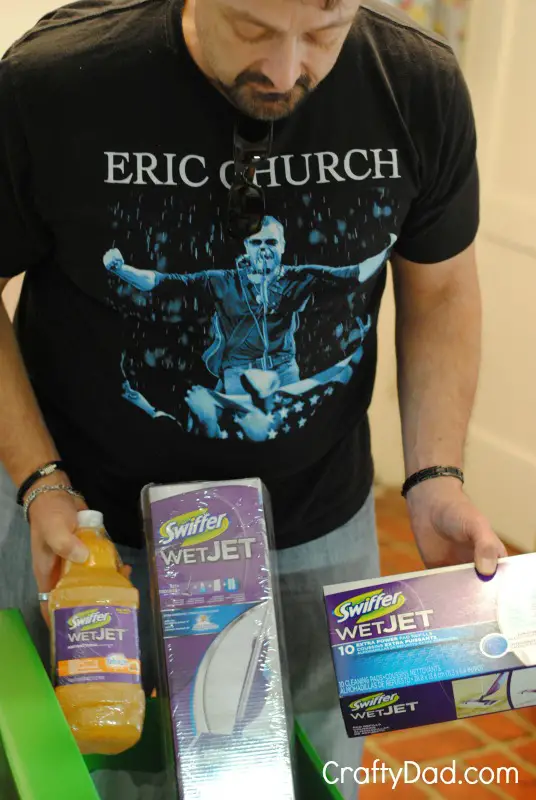 We both commented on how many times  over the years we've needed to cleanup a kitchen mess. Like when the dogs come in from outside and they track grass clippings, mud, and other nasty things across the kitchen floor.
I don't know about Monte and Lisa's dogs, but Riley (our Weimaraner) is a messy, messy water-drinker. He laps up the water and then leaves a long trail of dribbles all over our tile floor. The Swiffer is the PERFECT tool for this cleanup job. Love it!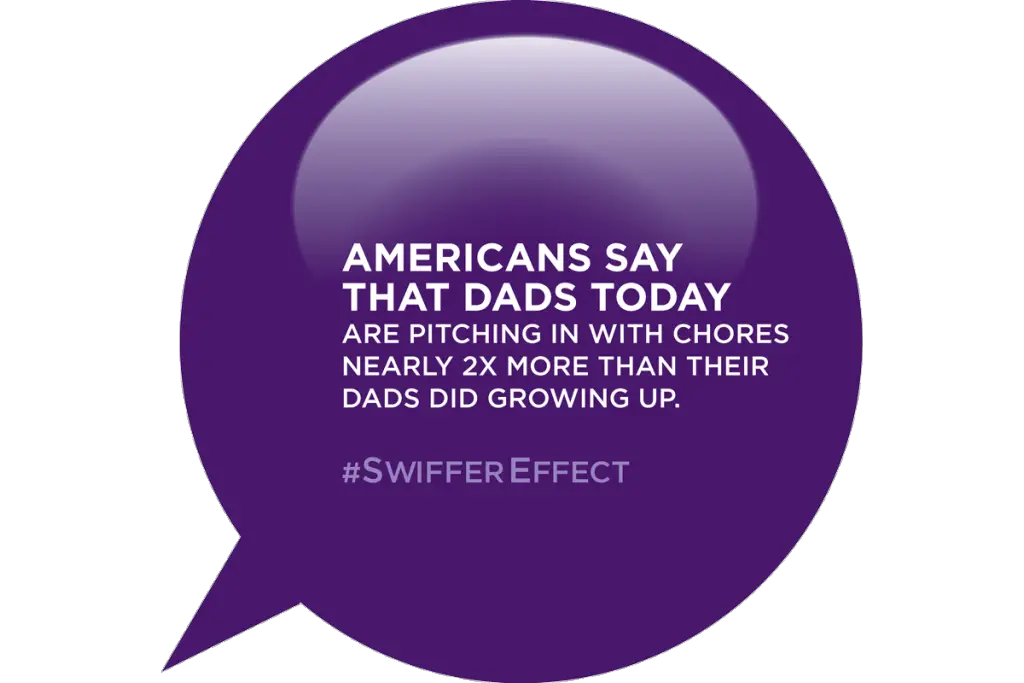 Having kids is another great reason to own a Swiffer.  It seems that (no matter their age) there's always a spill or some crumbs on the floor than need cleaned up.  Grab the Swiffer and the mess is gone.  Easy.
Monte and I talked about how we don't have "man jobs" and "woman jobs" are our houses. And our kids don't have any stereotypes of household chores either. We each have two kids – Monte has a son and a daughter, my wife and I have two boys. They've watched us clean house for many years and they think NOTHING of me doing what was thought of a mom-job back in the day.
Here's a behind-the-scenes look at the video shoot with Anthony Anderson.  It'll make you laugh.
I was selected for this opportunity as a member of Clever Girls and the content and opinions expressed here are all my own.