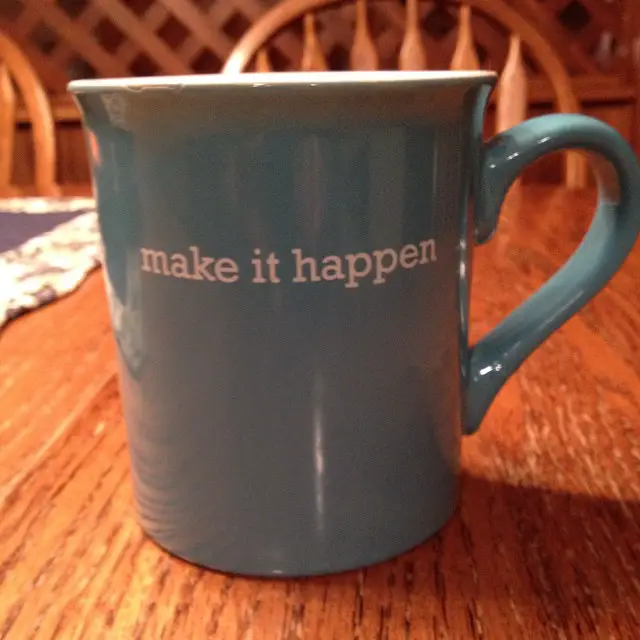 Got this at TJMaxx today.
How perfect!
It's got to be the sermon I preach to myself and to others for the rest of 2015.
Dreaming, planning, and thinking are all really good things.  Don't get me wrong.
But it's ACTION that get's things done.
Things like:
redecorating your family room
losing 50 pounds
having dinner on the table during the work-week while my tax-accountant wife begins this crazy thing called 'busy season'
keeping up with all the paperwork and administrative 'stuff' for my dad while he's in the nursing home
and about a million other things
You have a lot going on too.  I am sure of it.
Let's make it a point to stay focused on the tasks at hand and get things done.
And let's stay positive about this.  Create a 'no whine zone' in your life and stick to it!
I'm beginning my year-long sermon today.
It's time to MAKE IT HAPPEN.
Let's do it!