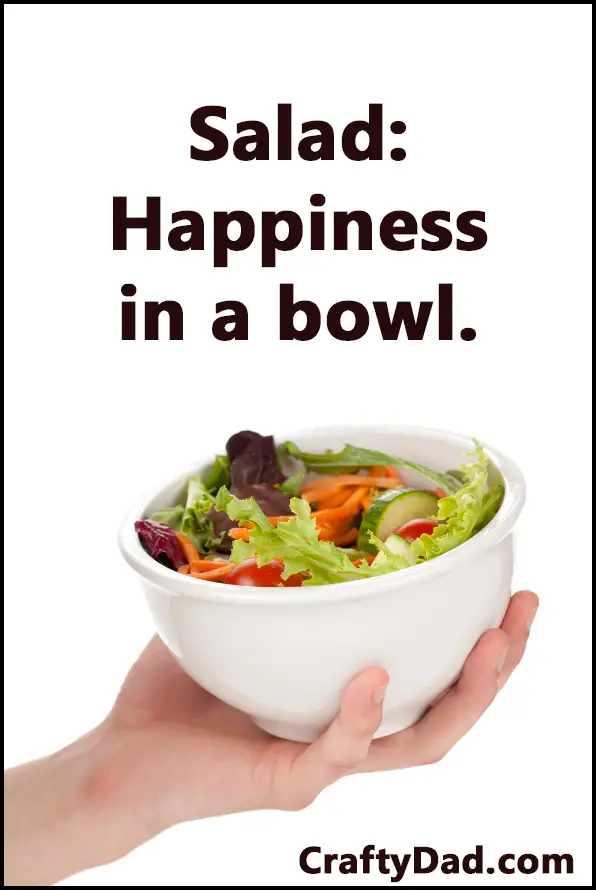 Did you guess correctly?
If you spend even a FEW minutes on my Instagram page, you'll notice lots and lots of salads.
Why?
Because I. Love. Salads.
They are super-fast and super-easy to make.  And there are TONS of options and combinations.
So, next time you're hungry, toss some dark, leafy greens in a bowl.  Add lots of veggies, a little bit of protein, some healthy salad dressing, and some fresh ground pepper.
Give it a good toss to mix everything up.
Plate it up and enjoy!
Until next time, Bon Appetit!