Mini Wreath Ornaments
With Christmas just a few weeks away (can you believe it?) it's time to get busy on some keepsake tree ornaments.
These are really easy and the kids can help too.
Let's get busy and make some Mini Wreath Ornaments!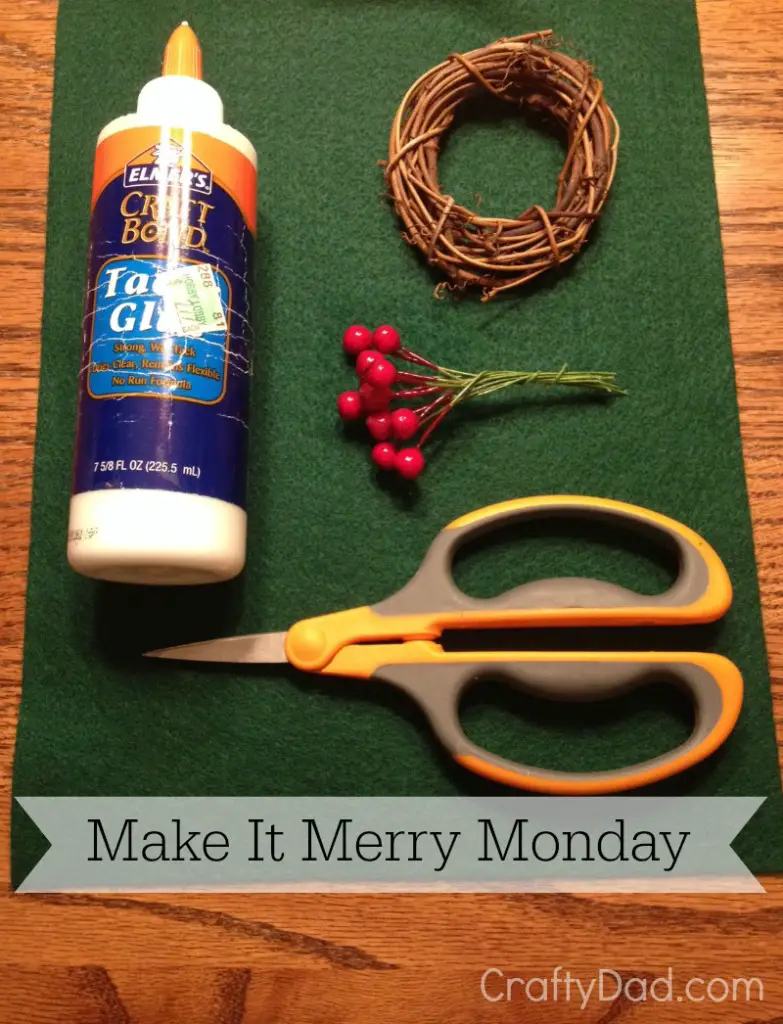 Here's what you'll need:
a miniature grapevine wreath
green felt
berry floral picks (or some red wooden beads)
sharp scissors (for the grown-ups)
safety scissors (for the little people)
wire cutters or some STRONG scissors to snip off the berry from the wire stem
craft glue
a 10-inch piece of jute twine, string, or ribbon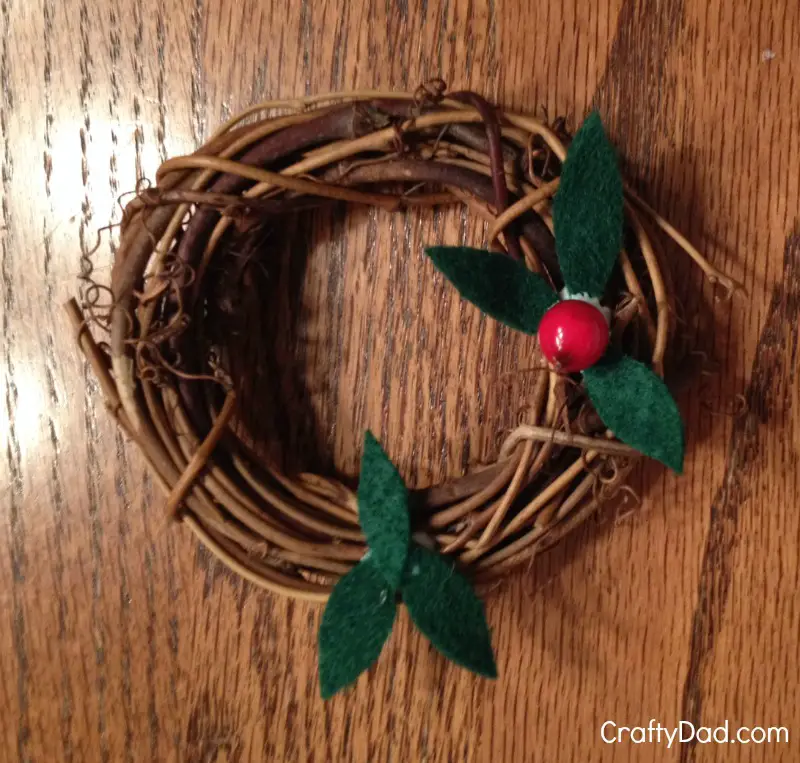 Start by cutting out nine leaves.
You can draw the leaf shapes on the felt, or just GO FOR IT (like I did) and use your super-sharp scissors to freehand cut a bunch of leaves.
Hey, if you mess up, it's no big deal!  Just practice until you get the hang of it.
And remember:  nature is not perfect.  So…your leaves don't have to be 100% the same.  In fact, it looks best if they are slightly different sizes.
Check out this progress photo to see what I mean.
Put a big drop of glue on the wreath and 'smoosh' in each leaf.
Repeat for the other two sets of leaves.
If it looks like there's a lot of glue — there is!  It dries clear, so use enough to secure your leaves and your berries.
These mini wreath ornaments are going to look SO GOOD on your holiday tree!
Once you have your leaves glued on, add ANOTHER big drop of glue to the center point (where the leaves meet in the middle) and position your berry on top of the glue.    Check out the photo below for details.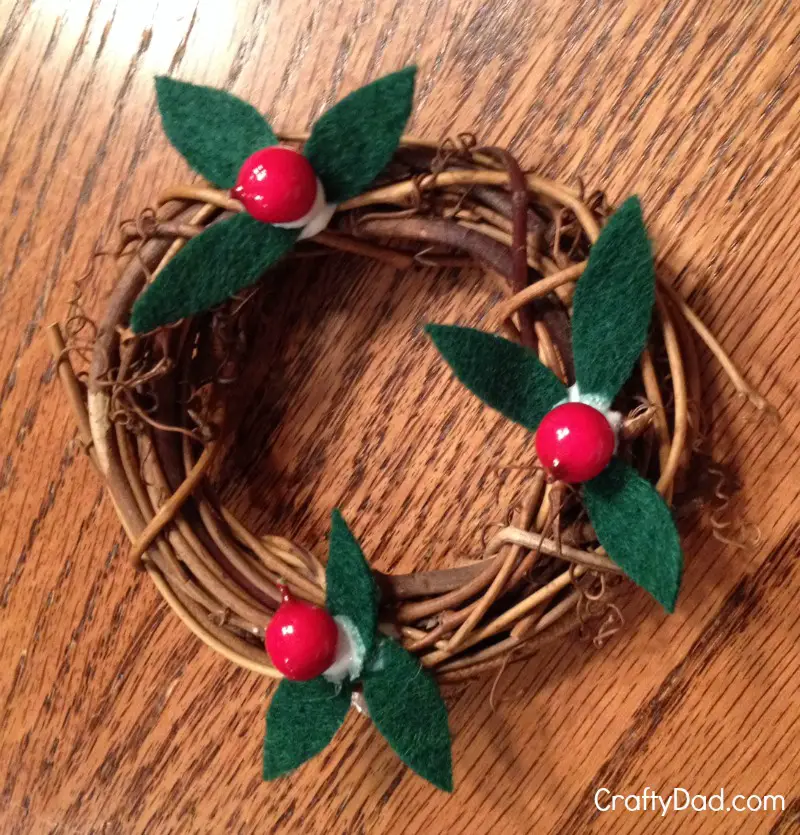 The photo above shows the mini ornament wreath almost finished.
Allow the glue to completely dry, and then cut a ten inch length of jute twine, or string, or ribbon.
Secure it to the top of the wreath and you're ready to hang your masterpiece on the tree!
Ta-da!  Here's my ornament on the tree my wife decorated this afternoon:
These are easy to make — so you can create a bunch of them in an afternoon.
Mini wreath ornaments make PERFECT keepsakes.  You'll want to showcase them in lights each and every year.
I'd love to see your mini wreath!  Take a photo and upload it to your Instagram account.  Then, use the hashtag #mimm (Make It Merry Monday) for all the world to see!