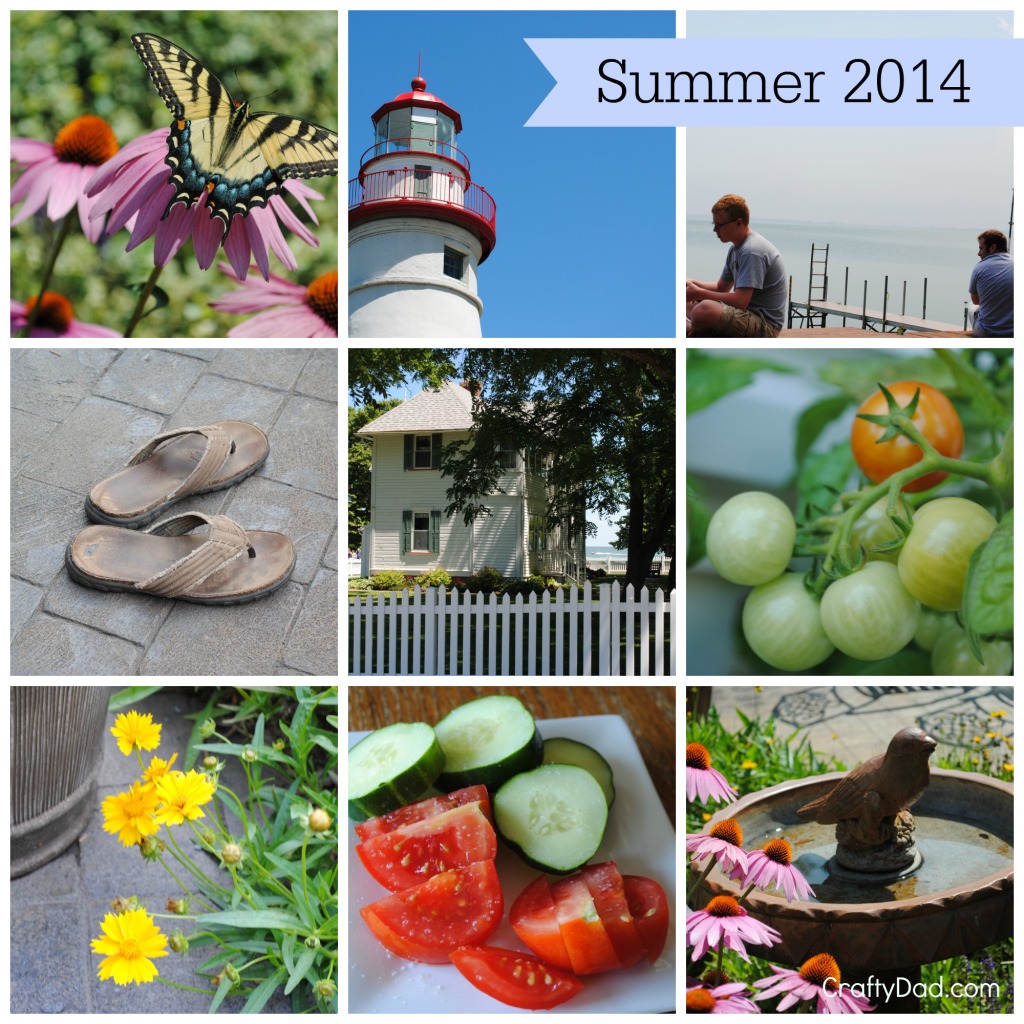 Summer Memories
The snow is falling.
The wind is howling.
It's only the middle of November.
What the heck?
I miss summer.  And I really would love to roll back time and be there.
Again.
I was going through the SD card of my camera and came across several summertime photos.
Since I was homesick for warm, sunny days, I put together a little collage.
It makes me happy.  Those pictures.
Vacation time with the family.  In Ohio.
On Sandusky Bay.
A beautiful week indeed.
Marblehead.  Next to Brant Point on Nantucket Island, Marblehead lighthouse is my favorite.
Flip-flops.  My footwear of choice in summer (and spring, and fall, and sometimes even in winter).
Beautiful butterflies that hold still long enough for you to grab your camera and get a good shot of them.
Boom!  Love that.
Coreopsis lanceolata.  Learned of them when my wife and I were vacationing on Nantucket several years ago.  (We brought some back in the backseat of the Jeep — along with a Rosa rugosa.)
Have loved their bright yellow, ever-blooming flowers ever since.
And tomatoes in the garden. Soaking up sun and water.
Finding some really good veggies at the farmer's market.  And walking across the street to my favorite used book store.
Oh, and the bird bath that belonged to my mom.  I miss her too.
It's been 19 years since she passed.
All very good summer memories.
Your Turn:  What do YOU miss about summer?