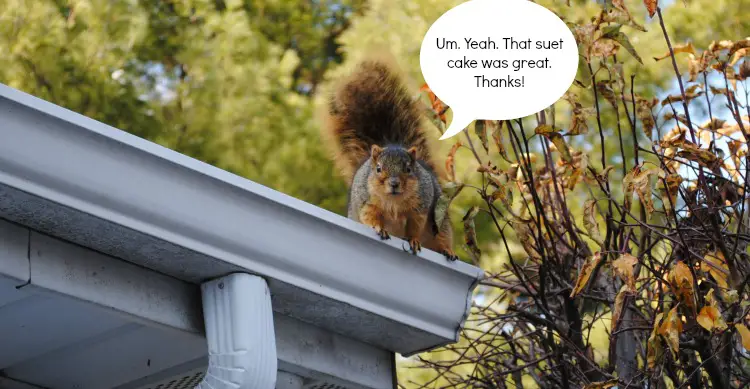 So yeah.
This is Riley's (the Weimaraner)squirrel-frend.
Last weekend, my wife put out the bird feeders and the suet cakes.
It didn't take long for the birds (and this squirrel) to find them.
He hangs upside down and pokes his little face between the wire grids.
He's almost too tame for my liking.  I stood on the patio and shot a lot of photos of him.  And he really didn't seem to mind.
Crazy critter.