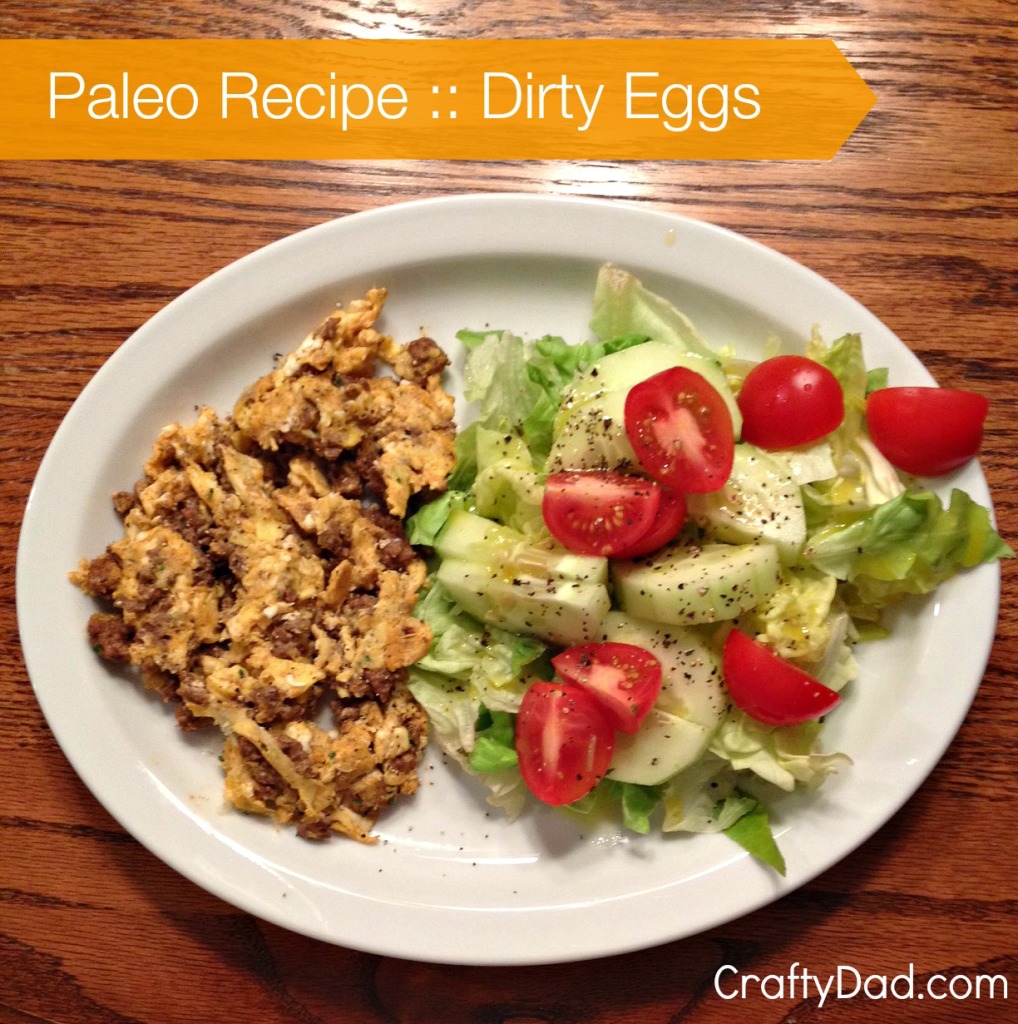 Spice Up Your Scrambled Eggs!
Next time you want to add a little extra flavor to your breakfast, why not make Dirty Eggs?
All you need is some leftover taco-seasoned ground beef for this Paleo recipe.
How easy is that?
The What
2 medium or large eggs
3 tablespoons (approximately) precooked taco-meat
1 tablespoon of water
olive oil cooking spray
a pinch of coarse black pepper
a pinch of parsley flakes
The How
Preheat a medium or large saute pan on medium-high heat.
Spray a bit of olive oil cooking spray over the bottom of the pan.
Break the eggs into a 4-cup measuring cup or bowl
Add the water, pepper, and parsley flakes
Whisk the eggs with a dinner fork until completely mixed
Once saute pan is hot, pour the egg mixture in.
Sprinkle in the taco meat.
Allow the eggs to begin to 'set' around the edges.
Then, using a silicone spatula, stir and cook them to your preferred done-ness.  I cook mine until they are just done — not wet and sloppy (yuck!).
Once they're done, slide them onto your plate.  Pair your eggs up with a simple salad (as shown in the photo) or with some slices of fresh avocado!
YOUR TURN:  Is this a recipe you'll be adding to your Paleo/Low-Carb repertoire?  I hope so!