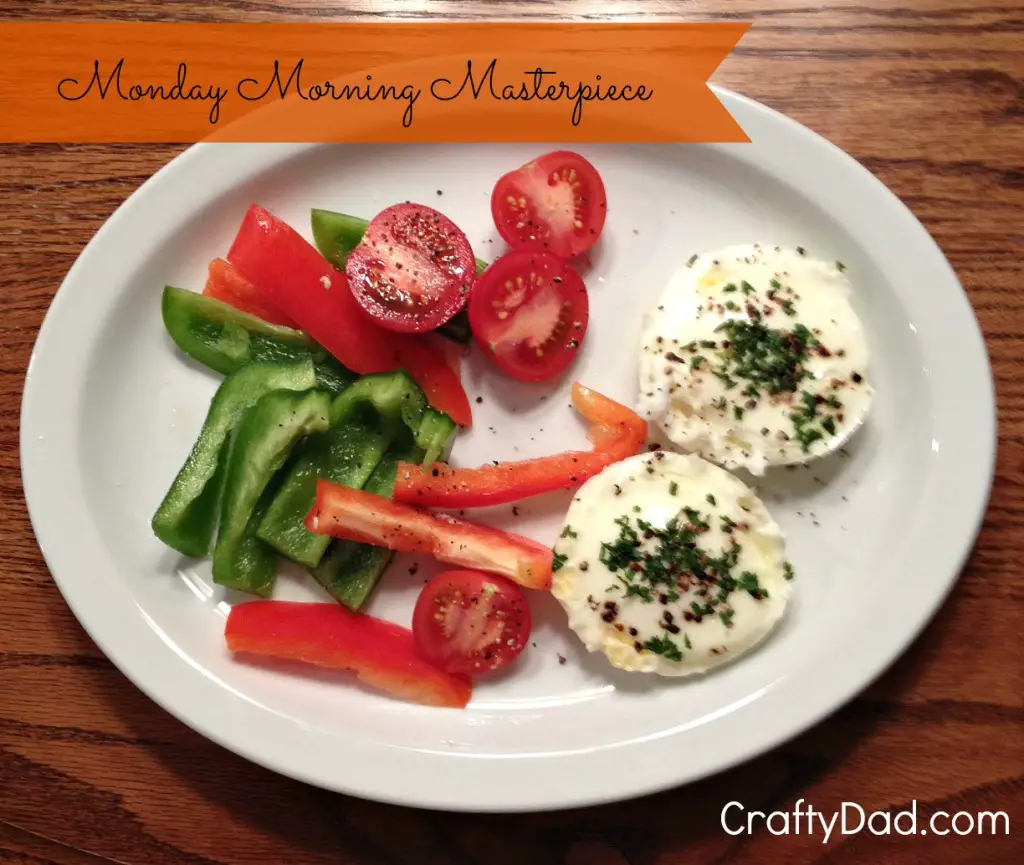 Looking for a quick Paleo recipe option?
Here you go:  Poached Eggs + Veggies.
It takes about five minutes to pull this together.  The eggs cook in about a minute in the microwave.
While they are cooking, I simply sliced up some red + green peppers and sliced a couple cocktail tomatoes in half.
Making poached eggs in the microwave is a cinch.  Here's the egg poacher gadget
I use to make them in the microwave.  For less that three bucks, this is a steal.
The How
Smear a bit of butter in each of the egg dishes.
Add an egg to each side.
Add a tablespoon of water to each cup.
Add a pinch of black pepper and parsley flakes.
Microwave on high for 50 seconds.  Check to see if they're done.  If not, another 10-15 seconds should take care of it.
Use a teaspoon to help glide the eggs out of the poacher and onto your plate.
YOUR TURN:  Give this a try and let me know what you think.