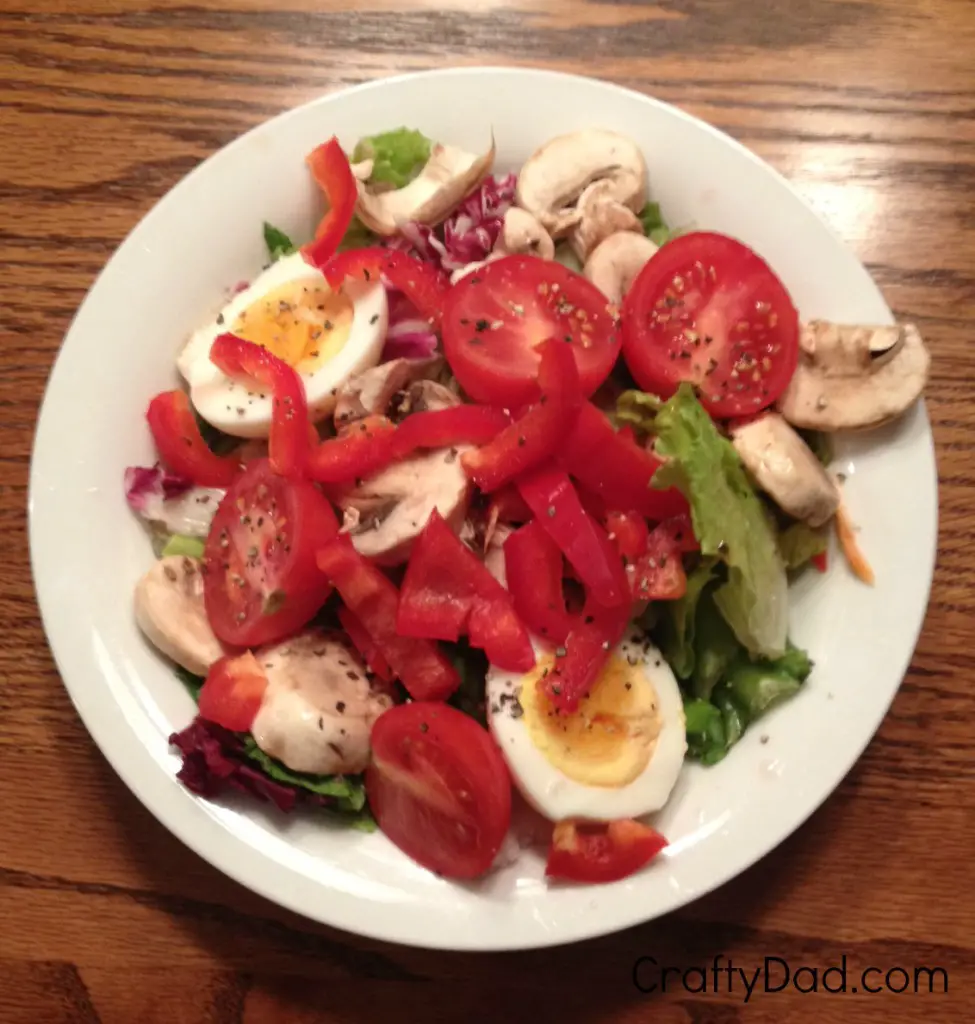 Keep it Simple
A couple handfuls of Spring Mix salad greens
Two Campari tomatoes sliced in half
A medium-boiled egg sliced in half
1/4 a big red pepper roughly diced
1/4 cup of fresh, sliced mushrooms
Black pepper
Combine all ingredients in a large mixing bowl.  Toss well to mix the dressing through all the veggies.
Serve in your favorite salad bowl.
Have a tall glass of water with lemon wedges or some mint leaves with this salad.
So, so good!
Enjoy another super-easy Paleo salad!
This is So Easy
It takes about five minutes to put this together.
EVERYONE has five minutes for meal prep.
Worst case, you can make this up when you DO have a few minutes (put it in a glass Mason jar or plastic container with a tight light and store it in the fridge).
Your Turn:  Can you take just five minutes to put a healthy meal together?  If not, tell me why.  Leave your thoughts in the comments section below.