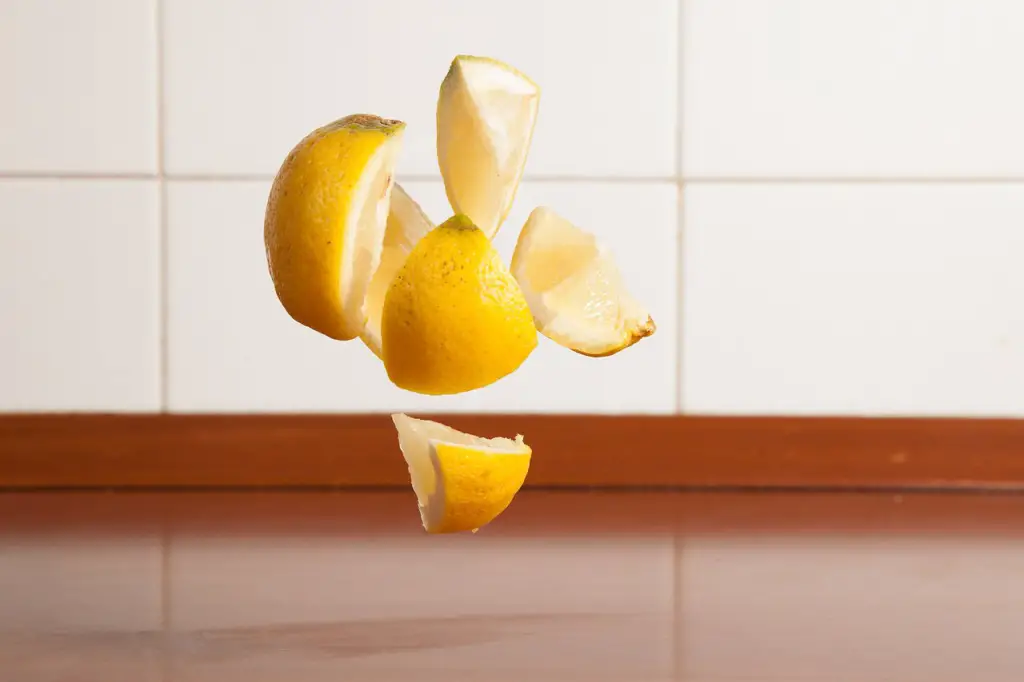 Looking for a great handmade gift idea for the holidays?
Here's one you can create in an evening — for everyone on your gift list!
Lemongrass Hand Lotion
Lemongrass is a classic scent.  Men and women really like it.
Its fresh, citrus-y scent awakens your senses but doesn't over-power you with a perfume-y smell.
I've made several batches of it and EVERYONE loves it.
All you need is some unscented soap base, some lemongrass essential oil and some containers with lids.
I found my essential oil at Lotion and Potion in the quaint little town of Shipshewana, Indiana.  I'm sure you can find some close-to-home too (think Whole Foods or other health food store in your area).  There are a million choices online too.  Just search for 'essential oil'.
You can find a good unscented lotion base online.  I got mine at Essentials by Catalina a while back.  They have a great selection of lotion and shower gel bases.
The How-To:
Making scented lotion is really easy.  You just need a container (preferably a 4-cup glass measuring cup that you ONLY use for making lotions or soap), an eye-dropper, a stirring stick, and a microwave oven.
Eight ounces of lotion base will give you about three bottles (2.5 oz. each) of finished product.  Plan accordingly.
So…add eight ounces of the unscented base to your glass container.  Place the base in the microwave and heat on high for about 30 seconds.  Take it out and stir.  What you're doing here is turning the lotion into a liquid.  You don't want to COOK the base, you just need to get it warm enough that it becomes liquid enough so you can pour it into your Malibu tubes.  Microwave in twenty-second intervals until you attain the liquid consistency.
Once you have a warm liquid you can then add your essential oil.  You will only need 2-3 drops.  Remember:  you can always add more, but you can never take it away.  So…go easy at first and get a sense of how much you need.
Stir, stir, stir until it is totally incorporated into the lotion base.  Don't waste any time here.  You want the base to remain a warm liquid so you can pour it into your tubes.
And that's the next step:  pour the scented base into your Malibu tubes.  Don't put the caps on yet.  Allow the base to come to room temperature.
HELPFUL HINT:  Place your filled tubes in a coffee mug during the cooling-off period.  This keeps them upright.  : )
Once the lotion has returned to its original, creamy state (no longer a true liquid) you can screw on the caps.
Dress Things Up a Bit
To make your gifts really look nice, bottle the lotion in 2.5 oz. Malibu tubes with a flip-top cap.  (Essentials by Catalina sells those too.)
Add a decorative label and you are good. to. go.  Need ideas?  Check out all the listings on Etsy for some really cool ways to make the Malibu tubes look top-notch.
By the way, a gallon of lotion base goes a LONG, LONG way.
And, of course, if lemongrass isn't your thing, there are a ton of other essential oils out there.  Create your hand lotion with whatever scent you're in love with.
I stick with the light, citrus oils because they are uplifting and full of energy.
Your Turn:  What's on your handmade holiday gift list this year?  It's never too early to start thinking about it.  Leave your thoughts and ideas in the comments section below.