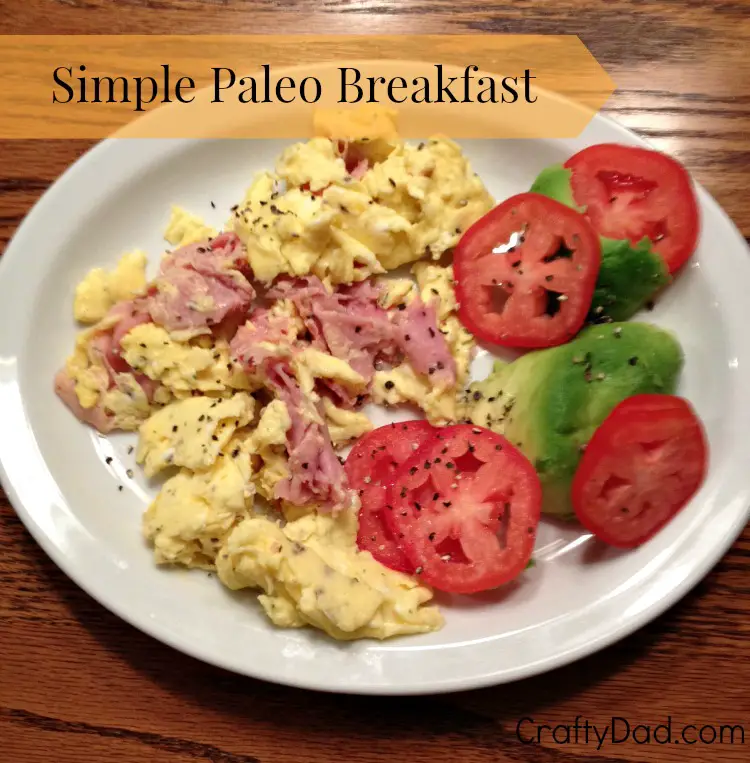 Scrambled eggs is a quick breakfast option.  I made them A LOT!
Here I've paired my eggs with some low-sodium deli ham.  I added a sliced Roma tomato and half an avocado.
Boom!  Low-carb, high-protein and good fat from the avocado.
It doesn't get any better (or any easier than this).
YOUR TURN:  What's you favorite simple paleo breakfast?  Leave a comment below.