Sad, but true:  when life gets crazy, the first thing to suffer is my diet.
How about you?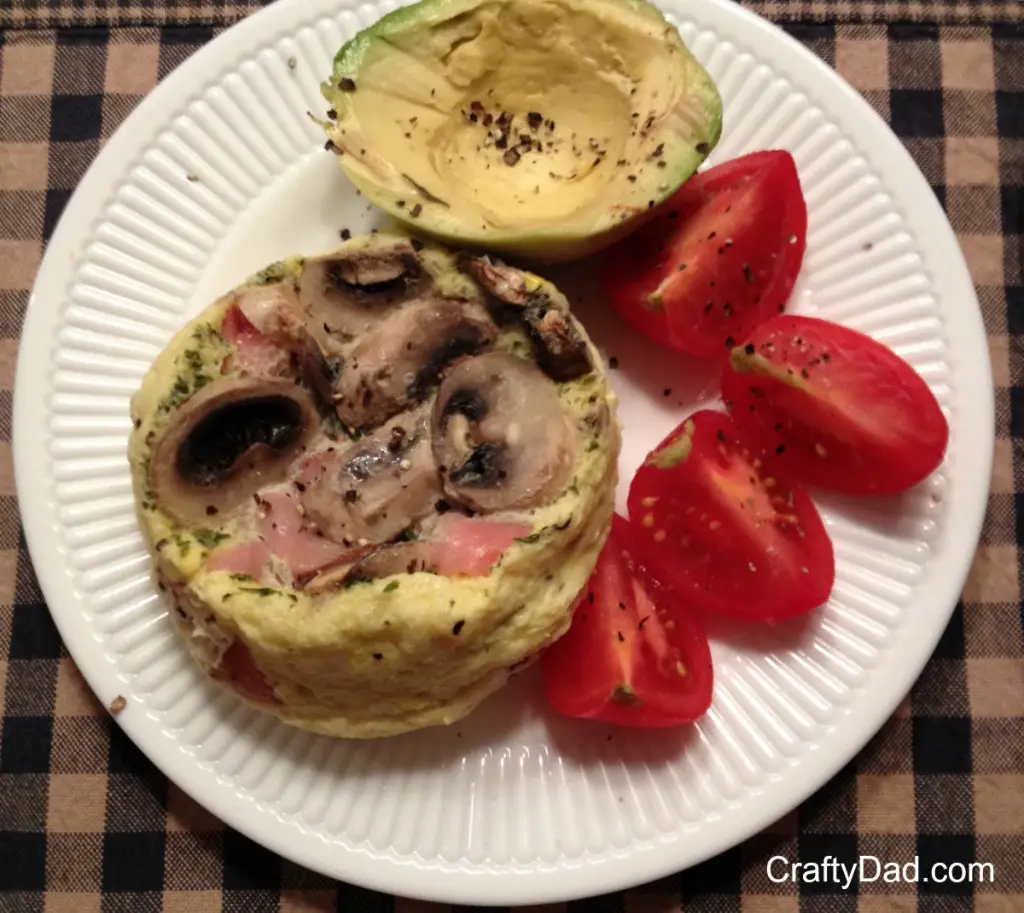 A lot of people don't eat when they get stressed out.
Not me.
I eat.  And I eat the quick and easy stuff:  like potato chips and snack cakes.  For breakfast?  A bowl of cereal.
Those are really bad choices for me.
Not that it's a valid excuse, but my dad was in the hospital for week with some pretty serious health issues.
Now he's in a nursing home / rehab center.
And, instead of getting better, he's getting worse.
My brother and sister and I have been spending a huge amount of time with him.  And it's starting to take a toll.
I have to get a grip and get back on the Paleo plan or I'm going to gain a bunch of weight.
And that will cause health issues for me.
Life is crazy right now.  But I'm smart enough to make better choices.
So.  Here we go.
Again.
The photo above is today's breakfast.  You can learn how to make Microwave Eggs here.  I added a Campari tomato and 1/2 an avocado.  Yum!