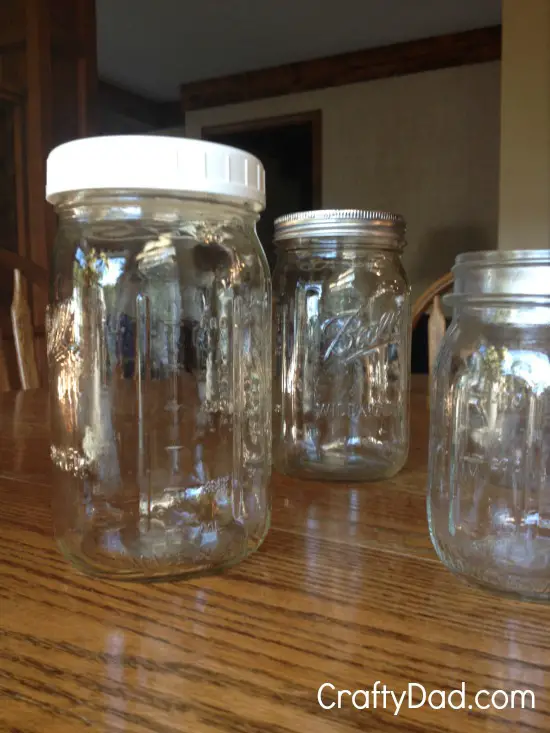 Several of my Instagram followers have asked me about the photos of I post with food in canning jars.
First, as much as I'd like to claim to be the original "food jar guy", I'm not.  Hey, honesty is a virtue.  Just being straight up with you, okay?
I also know a good thing when I see it.  So…I want to share some food-in-a-jar ideas with you.
Packing my lunch is something I'm trying to get better at.
Eating out is expensive.  Food is expensive.  Gas is expensive.
Eating lunch out takes time.  Travel time.  Eating time.
Staying in for lunch has real benefits:
My lunch hour feels like an hour.  Not fifteen minutes.
I get to sit in the lunchroom with some pretty cool people.  Many of whom are on some sort of 'diet' or 'food plan'.  We have some pretty deep conversation about food and why we can't seem to train our brains to eat the 'right foods'.  And, just so you know, the 'right food' is different from person to person.
People see the fresh, good-looking, good-smelling, and good-tasting food that I make.  Sharing my food plan with others makes me feel like I'm helping.
I make better food choices when I bring my own lunch.  Go figure!
I carry my lunch in a basic thermal lunch bag.  Over the past several months, I've tried to start brining my lunch in glass jars – instead of plastic containers and/or zip-top bags.
Why I use Glass
Yes, glass is breakable.  I'm fully aware of that.
But…glass doesn't stain or take on the smells of food like plastic containers.  And jars are SO much easier to clean!  Tomato-based foods wreak havoc on plastic.  Glass?  Not a problem!
Not that I do a whole lot of it, but if I need to reheat my lunch, I feel better doing it in a glass jar than in a plastic container.  There's controversy over whether or not chemicals get into your food during the microwave process.  I'm avoiding the whole issue by using glass.  Boom!
Quart-sized canning jars fit perfectly in my lunch bag.  That may not be the No. 1 reason I use them, but it's handy to have a container that stands up in your bag.  I love the fact that my jars don't tip over and leak all over the inside of my thermal bag when someone feels they need to move my lunch bag around in the break room refrigerators.  : (
Glass is beautiful!  No really, It is!  A salad in a jar is something truly remarkable.  Those bright colors shine through the jar in a very nice way.  Eating is a visual thing, you know.  I like my food to taste good AND look good.
I'll bet you do too.
Ready to Pack Your Jar?
Here's how I quickly pack a salad-in-a-jar for my work-day lunches.
As the Boy Scout motto goes:  "Always be prepared."  That goes for cooking and meal prep too.
Make sure you have the ingredients.  And make sure the ingredients are cooked, chopped, or otherwise prepared to become a meal.
My salad ingredients are chopped and stored in the fridge the night before.
Here's what you'll need:
Oil + vinegar salad dressing (mixed up in the shaker bottle)
Mushrooms (washed and sliced)
Tomatoes (washed and sliced into bite-sized chunks)
Carrots (baby carrots rinsed and sliced into 2 or 3 pieces)
Radishes (cleaned and sliced)
Cucumbers (washed and sliced)
Green pepper (washed and sliced into bite-sized chunks)
Greens (pre-packaged salad mix, kale, romaine, spinach, etc. – washed and ready to go)
"Okay food:  get in my jar!"
Ingredients go into the wide-mouth, quart-size jar in this order:
About ¼ cup of salad dressing on the very BOTTOM of the jar
Radishes (a solid vegetable that won't soak up all the dressing)
Carrots (another solid veggie that won't drink up the oil + vinegar)
Mushrooms
Cucumbers
Green peppers
Tomatoes (soft veggies go towards the TOP of the jar so they don't get squished)
Greens
You can pack quite a bit of greens into the jar.  Don't over-pack and bruise your other ingredients.  But go ahead and gently (but firmly) tuck them in any open space.
Most traditional canning jars come with seals and rings.  You can also buy one-piece, plastic screw-on tops.  The metal seals and rings have a tendency to rust over time.
I have a supply of both kinds of lids.  If you're using the seal and ring combination, place the seal on the top of the jar.  (The side with the rubber-like seal goes against the mouth of the jar.)  Then, screw on the ring so it's finger-tight.  There's no need to over-tighten.
Step back to admire your handiwork.
Congratulations!  You're done.
Tuck your salad jar into your lunch box and add an ice pack to keep it cool until you're ready to tip it out into a big bowl (or plate) to enjoy for lunch.
But wait! There's More!
Oh, and since you're now using GLASS, don't you think it's time to trade in the plastic fork and paper napkin for a REAL dinner fork and CLOTH napkin?  Yes:   you are ready to take that quantum leap.  And I'm proud of you for that!
For salads-in-a-jar, you can use the same seals over and over again.  Clean-up is easy:  you can hand-wash the jar, seal and ring.  You can also pop them into the dishwasher.  We have a small, closable basket (affiliate link below)we use for small objects in the dishwasher.  That's where I put my rings and seals when I run them through the dishwasher.
Here's the (really-inexpensive) basket we use in the dishwasher:

YOUR TURN:  So, what are you going to pack in your canning jar?  Share the details in the comment section below.  Bon Appetit