This shop has been compensated by Collective Bias, Inc. and its advertiser.  All opinions are mine alone.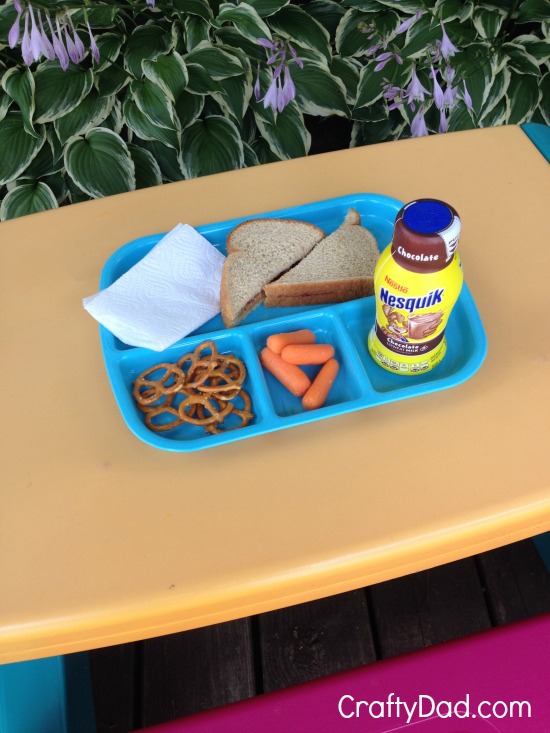 Back to school time is (Ugh!) only a few weeks away.
Summer goes by way too fast, doesn't it?
My plan is to help the boys continue to enjoy their time off.  But…the realist in me knows that I need to at least start to think about a new academic year.  With one son in college and the other starting his first year of high school, there's a LOT to think about!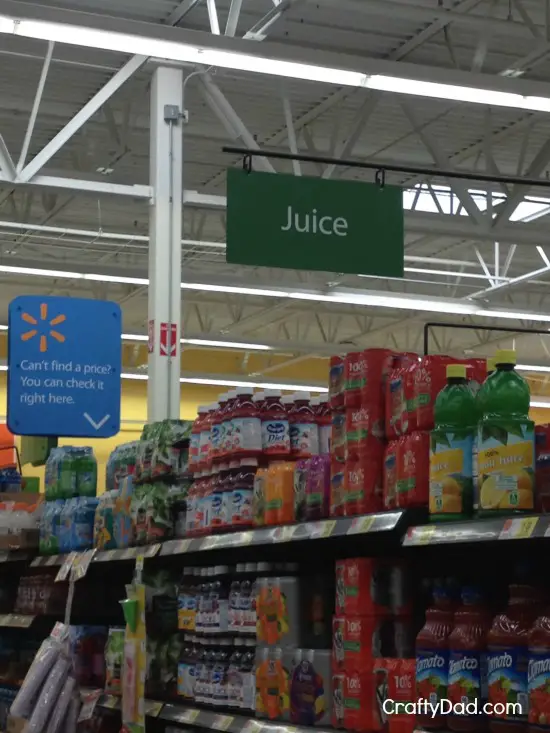 The college kid can handle his own food plan.  The university offers a great selection of edibles, so I'm not worried too much about him.
The high school kid makes great food choices too.  But…there will be times when he gets tired of 'school food' and chooses to pack his lunch.
Both boys have acquired a taste for chocolate milk this summer.  They've been pouring big glasses of milk, adding chocolate drink mix and then stirring it up like little tornadoes until it's all mixed up.
Usually, when the kitchen tornado has subsided, we end up with milk spilled and chocolate powder all over the counter-tops (and sometimes it makes its way to the floor too).
Not good!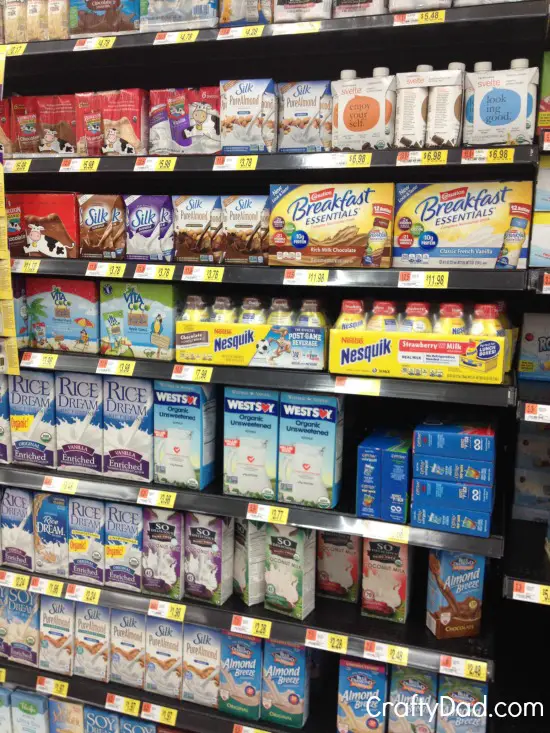 I was at Walmart the other day to pick up dog food, shaving razors and more diced tomatoes when I happened to notice that Nestle now makes a ready-to-drink version of chocolate milk.  Ahh, #FoodMadeSimple if I say so myself!
Hallelujah! No more messes!
And the 8 oz. bottles are the perfect size to toss in a back pack or brown paper bag lunch.  Each bottle has a safety seal and a twist off top.
They are the perfect refreshing and delicious drinks.  As an addition to a packed lunch, an after-school snack, or anytime you're looking for something quick and easy.
I've seen Nesquik in the refrigerator section at Walmart before — right next to the milk.  But…the ready-to-drink bottles don't require refrigeration.
So, when you go looking for them, you'll find them located in the JUICE aisle.  : )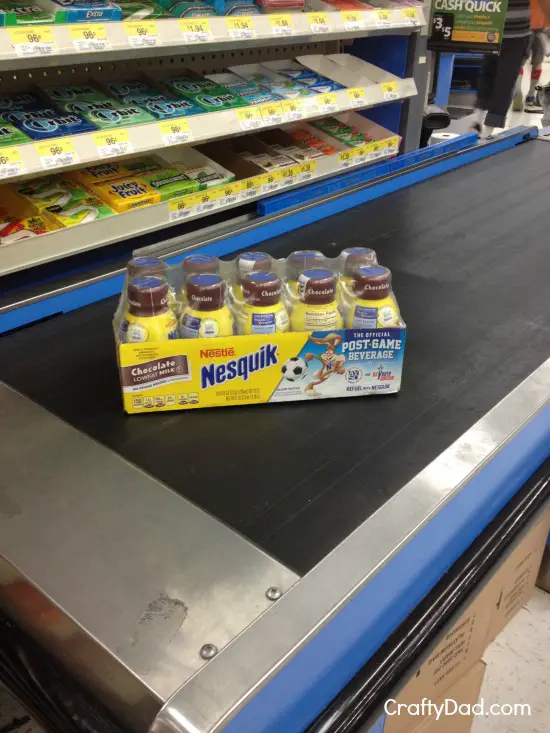 There are ten bottles in each case.  Here they are  — taking a ride down the conveyor belt at the checkout stand.
For a lot of kids, especially the youngest school-age ones, going to school can be quite an event.
If you're sending your kiddo to school with a brown paper bag lunch or a lunch packed in his/her favorite lunch bag, give them a little something 'special'.
Spruce up their boring bag lunch with some simple additions to the outside.
And inside:   surprise them with a quick little note.  Let them know you're thinking about them.
Here are some ideas I came up with.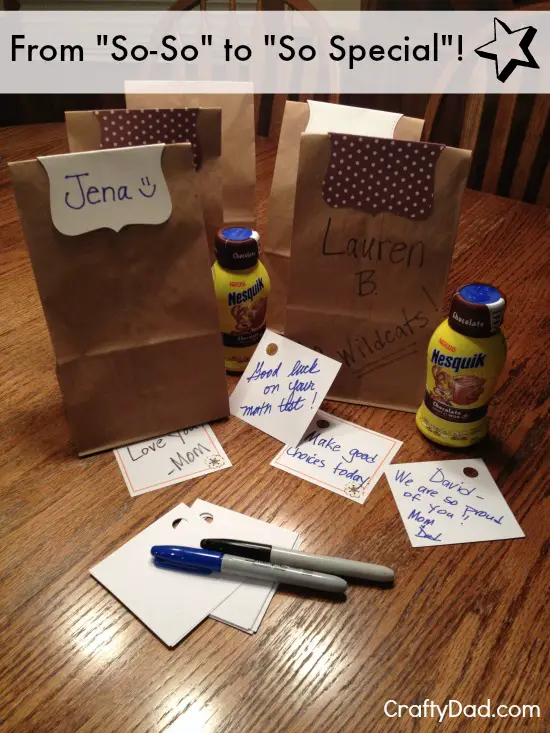 It doesn't take much to transform a boring lunch bag into something special.
With some scrapbook paper and a couple Sharpie markers, you can send your kiddo off to school with some one-of-a-kind lunches.
Add some food for thought with a sweet little message tucked inside the bag.
A message of "Mom and Dad are so proud of you!" will go a long way.
Or, how about a "Good luck on your math test today!"
Sometimes (most times) it's the little things that matter.
By the way:  Nestle has been around for a long, long time.  You can find lots of Nestle food recipe ideas here.
Thanks to #CollectiveBias for allowing me to work with them on this project.