Gardening has been in my blood for many years.  Probably more than 50 years if I think hard enough about it. My grandfather taught me everything he knew – from soil preparation to harvest.
And all the sweat-filled, mosquito-swatting tasks in between.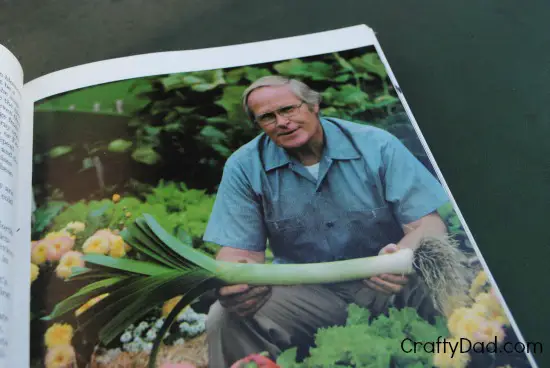 I made many trips to the old-fashioned lawn and garden center in the springtime to buy seeds and onion sets.  It was the coolest place. A large wooden cupboard filled with drawers stood behind the sales counter.
There were seed packets taped to the fronts of them so everyone knew where everything was.
As Grandpa made his selections, tiny brown kraft envelopes and miniature paper bags would be filled with all sorts of seeds:
Radishes
Cucumbers
Green Beans (the bush variety; not the pole ones)
Sweet Corn
Beets
Carrots
Peas
Grandpa took his gardening VERY seriously.  Coming from a farm family and living through the Great Depression, he worked hard to make sure his investment in time and money paid off.
It sure did.
From mid-summer to late fall, I can remember bushel baskets of beans and cucumbers and the BEST-tasting tomatoes in the world coming out of that garden patch.
My grandfather was my garden mentor, for sure. Somewhere along the way, I must have been flipping TV stations back in the day (we only had five channels back then) when I came across James Underwood Crockett.
"Crockett's Victory Garden" was a half-hour PBS program put on by WGBH in Boston.  In fact, the garden plot was just outside the television studios. I became mesmerized by Mr. Crockett.
He reminded me of my grandpa and knew about lots of other plants too.  While my grandpa focused on vegetables, Crockett taught me about flowers and shrubs and how to put in a lawn.
He introduced me to a working greenhouse.  I was enthralled. I talked my parents into building a greenhouse in our backyard.
Nothing elaborate, it was a 2×4 structure with a translucent skin of Visqueen.  It was like a little bit of heaven.  I built shelves and had running water piped in via a garden hose I trenched from the outside spigot to the structure.
Hey, I was a very resourceful lad.  : )
I can remember it like it was yesterday.  The smell of warm plastic, soil, and plants.  What a combination!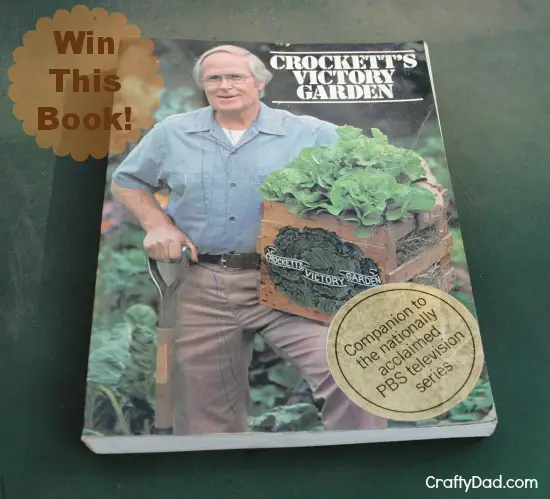 To help share my enthusiasm for gardening, and more specifically for Jim Crockett, I'm giving away a used copy of Crockett's Victory Garden.
It's a 326-page paperback book FULL of great gardening lessons – and some beautiful photos and drawings too.
I found this slightly-worn treasure at a used book store a few weekends ago.
If you're looking for a perfect copy, then you should pass on my offer and order a new copy from Amazon.  But, if you're like me and don't mind a few flaws, then this is the contest for you!
To enter your chance in the drawing (U.S. ship-to addresses only), simply leave a comment and share a few words about your gardening experience – either past, present, or future.
[Entries will close at midnight this Friday (July 11, 2014).  A random drawing will be held sometime over the weekend and the winner will be announced on Monday, July 14th.]
The book will be shipped via United States Postal Service – Media Mail.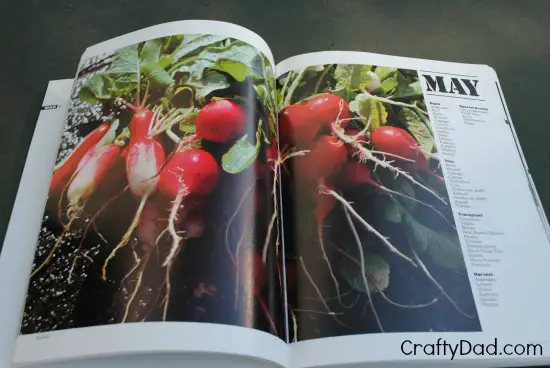 So, add a comment and then go outside and get your hands dirty.  The garden is calling your name.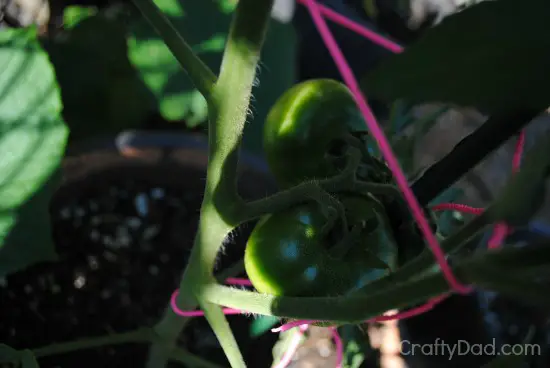 Up-close and personal.  Here's a shot of one of the tomato plants in MY garden.