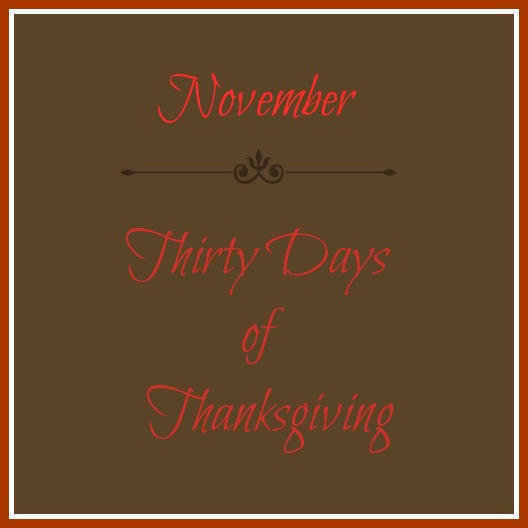 I've always believed that sometimes you just need to heed the advice of a slip of paper tucked inside a cookie.
Today my fortune cookie delivered this message:
"You are capable, competent, creative, and careful.  Prove it."
Yes. Yes I am.
And I need to prove it to myself.  Again.
For about the 1,356th time this year.
The past couple of weeks have been a crazy time.  I'm in a 'funk'.
You ever been in one of those?   Assuming you know what I mean, you'll most-likely agree that it's not a good place to be.
In fact – it's downright awful.
I seem to have lost the 'simple thanks' mojo that I had earlier this month.  And with Thanksgiving just a couple days away, that's NOT a good thing!  : )
Believe me; I am thankful for about a million things.
Thankful that the college kid only lost his car keys, dorm-room key, and house key in the river the other day.  Yes, Nate was fishing with his buddy at college the other afternoon.  He stepped in a soft spot on the bank and stumbled – but caught himself before he tumbled into the water.
The bad part:  his keys popped out of his back pocket – and into the river several feet below.
Dang!
My wife and I were not happy to hear this.  Electronic car keys are not cheap to replace ($160 for the key; $25.00 for the re-programming; a trip half-way across the county to the dealership).  But…we were very happy to hear that he didn't hurt himself.
There were plenty of opportunities for twisted ankles, broken legs, a bump on the head, etc., etc.  We are truly thankful that it was just the silly, replaceable keys that fell into the river.
So — What are YOU thankful for?