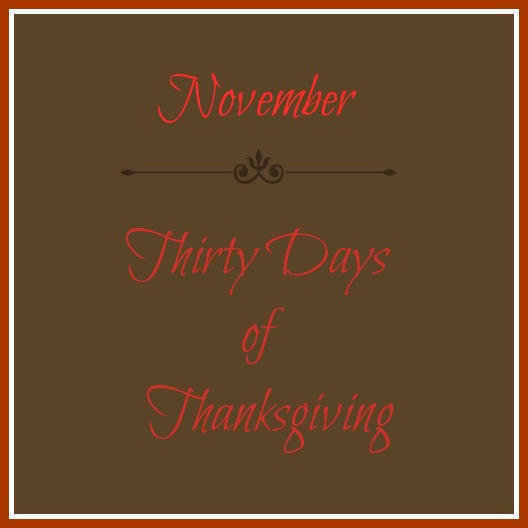 Today, I continue on my Thirty Days of Thanksgiving.
Honestly, every moment of every day there's much to be thankful for.
I hope you're enjoying this series.  I invite you to join me in my Thirty Days of Thanksgiving.
No hype. No pressure.
Just a time to stop. Breathe. And notice even the smallest of things.
Be in awe of it. Cherish it.
And most of all, be thankful!
Simple Thanks
Today, I am especially grateful for the heated seats in my Nissan Maxima.  It makes the chilly morning commute to the office so much nicer.
I am also thankful for the Keurig coffee maker we bought at Target last night (on sale too!).  Our three-year-old machine stopped working yesterday.  I tried to descale it with vinegar.  I tried tipping it forward and backward.   I consulted the Keurig website.   I (gently) slapped the side of it a few times too.  But it was no use.  I think the water pump pooped out.  Bummer.
It was a very sad day at our house.  Why?  Because that was the machine that Nate and Matt gave to me as a Father's Day gift.  I know I'm not supposed to "love" material things, or get all sentimental over them – especially a coffee maker for heaven's sake.  But…that's just how I'm wired.
More to be grateful for.
Today's forty-minute drive to work was uneventful.  Smooth travel.  No crazy drivers.  All the semi-trucks stayed in their lane.  It was a "good thing", as Martha Stewart might proclaim.
And, with the clocks being set back an hour (due to Daylight Savings Time), I was able to enjoy the absolutely gorgeous colors of fall.  There are a zillion trees alongside interstate 80/90 in Northern Indiana.  I tried to notice all of them (while still being a safe driver) as the sun was rising in my rear-view mirror.
I am grateful.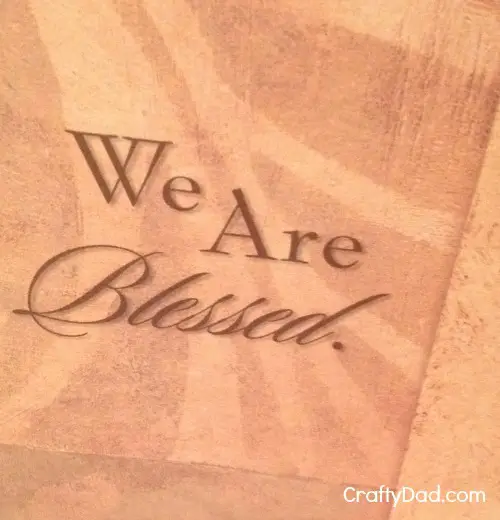 Your turn.
So tell me: what simple, normal, basic thing(s) did you notice today?  What did you really experience today that made you thankful?
Write about it, pray about it, journal it.  Whatever fits the way you're wired.  And then share your grateful thoughts in the comment section below.  And if you're blogging along with me, then by all means, share a link to your blog post.
Spreading thoughts of gratitude is a good thing.  Your experience might be the spark that someone else needs today.
The positive power of blogging.  I LOVE it.