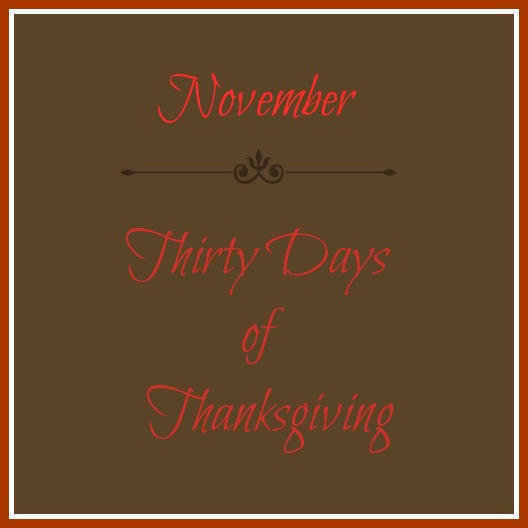 We're into day number three of the Thirty Days of Thanksgiving project.
Today I was happy to see (and hear) that my college-age son is truly thankful for his mother's excellent meal preparation skills.
Yes, my wife can cook.  And how!
Today's lunch was homemade beef and noodles with mashed potatoes and sweet corn.
Mmm, mmm, good.  It was tasty!
My favorite way to enjoy beef and noodles (and chicken and noodles, too) is to simply pile it on.
One layer upon another
Mashed potatoes on the bottom.
Topped with the beef and noodles.
With sweet corn on top of the pile.
Yes!  Now THAT is the way we do it!
Simple thanks.
As we sat around the kitchen table eating our homemade goodness, Nate looked up and said to his mother, "Wow…this is really good stuff."
While it may not seem like a big deal to you.  It. Was.
It made me feel good to know that he appreciated his mother's hard work in the kitchen.
And I know it touched my wife's heart too.
Thank you Nate, for TELLING your mom how much you like her cooking.
Breathe.
Sometimes (often times) it 's the simple, ordinary thing that slip by us.
We take SO much for granted, don't we?
This is the month to stop.  Step back.  And truly appreciate the small stuff.
Tell me what you're appreciating these days.
I'd love to have you join me as I publish a post of gratitude each day during the month of November.
It doesn't have to be some epic story.  Just a few words to share  what you're grateful for.
Write a post on your blog.  And then share the link in the comments below.
If you're not a blogger, you can STILL contribute!  Simply add a comment and tell the community what you're thankful for.  Make it simple.  Make it big.
Take a few minutes to recount your day.  And share with the world something you're grateful for.
There are so many things to be thankful for.  Just choose one and tell us about it.
I am grateful. For you.