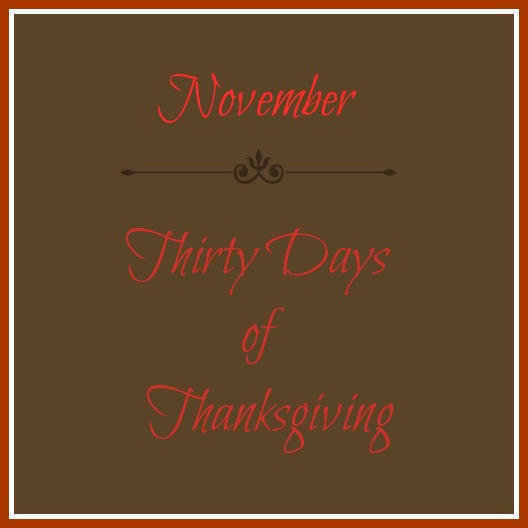 A Time of Thanksgiving
Here in the States, Thanksgiving is just a few weeks away.
A time for turkey, a lot of other great-tasting food, family get-togethers, and of course, a time to remember all the things we're truly thankful for.
Rather than save up for the 'big day', I thought I'd share something I am thankful for every day of the month.
It won't always a big "happy-to-have-a-great-job" kind of thing, but many days, I'll be celebrating the smaller, mundane things.
Like hot water.  Wi-fi.  Windshield wipers that work.
You know — things like that.  Silly things that we take for granted.
Shame on us!
So, please:  join me as I celebrate simple thankfulness during the month of November.
Every day, I'll be publishing a short post here on the blog.  Feel feel to do the same — and share your link in the comments.
Here's my first November entry:
Simple thanks.
I am thankful that Nate got home from college safely.
It's an hour and half drive.
With rain and wind and leaves everywhere, I'm especially thankful that his trip home was safe.
See!  It's easy.
Now, go post something on your blog.  Or make an entry in your journal.  Then, come back here and add a comment and share the link to your post.  Or tell me what you wrote in your journal.
We should have an attitude of gratitude ALWAYS.
But let's be intentionally thankful this month and capture those those things we're grateful for.
Digitally or with pen and paper, let's make a list and celebrate each one.