DISCLAIMER:  I was compensated for this post.  However…all opinions shared on this blog are mine.  Period.
Turn Basic Videos into Something Special!
Have you ever created a video with your iPhone or video camera and wished you could give it a little 'bling'?  Well, with the Wondershare Video Editor, you can do that.  And a whole lot more.
Here's a sampling of some special effects: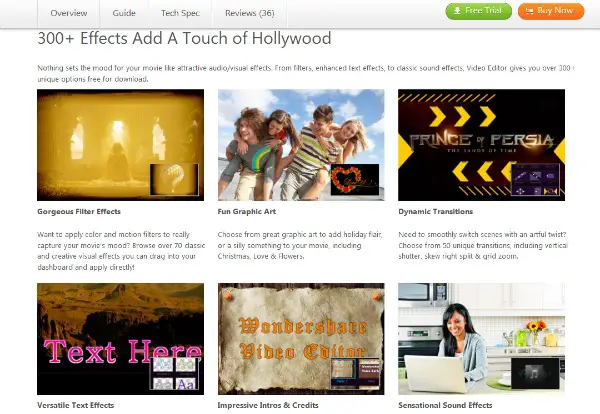 The good folks at Wondershare provided me with a complimentary copy of their video editor software so I could review it.  And while I've not been able to play around with it too much, I have taken some time to check out many of its features.
The transition between scenes, the intro, and the credits features are very cool.  You can add text quite easily.  And that's an important feature for me as I am planning to use Wondershare to create how-to videos in some of my up-coming blog posts.
So Far, I'm Loving This Product
With what I've played around with so far, I like this product.  A lot!
Wondershare Video Editor (available in both PC and MAC version) is a drag-and-drop editor that makes it super-easy to create a first-class video.  Or a simple video on making hard-boiled eggs.
There are tons of special effects (over 300 of them!) and it's pretty intuitive too.    There's music that can be added and all sorts of choices for transitioning from one scene to another.  It's good stuff!
The other great feature, is that you can easily export your finished product to YouTube, Facebook, and Twitter.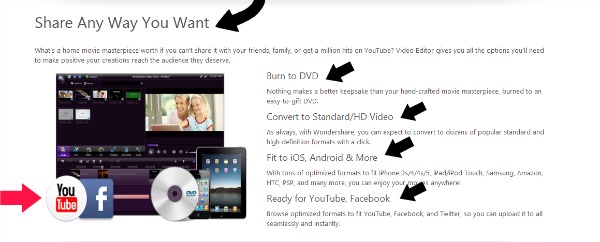 I'm excited about all the possibilities I have with this product.  I can take a quick video on my phone and then turn it into a professional-grade video.
I truly believe I have all the tools I need.
Learn More about Wondershare
While I'm running it through its paces, why don't you check out the Wondershare website for all the cool things you can do.
Win Your Very Own Copy of the Wondershare Video Editor Software —
a $49.99 value!
And..then come back here and register to win a FREE copy of the software.  Wondershare has been very generous.  They are allowing me to give away a lifetime registration code to ten (10) members of the Crafty Dad community.
Contest Details
Entering the contest is SO. EASY.
Just leave a comment on why you'd like a copy.  Make sure you provide a valid email address so I can contact you if you're a winner!
If you aren't a lucky winner, here's a pretty sweet consolation prize!  You can purchase the software at a 50% discount.  That offer is open to everyone.  Everywhere in the world.  Here's the link to make that happen.
The giveaway is open until midnight on Sunday, August 25.  Winners will be notified during the week of August 26th.
The contest (and 50% discount) is open to everyone!  No matter where in the world you live, you can enter for a chance to win this great digital product.
In addition to their great website, I invite you to connect with the good folks at Wondershare on Facebook and Twitter.