DISCLAIMER:  I was compensated for this post.  All product reviews here on CraftyDad.com  are based on my experiences and my opinions.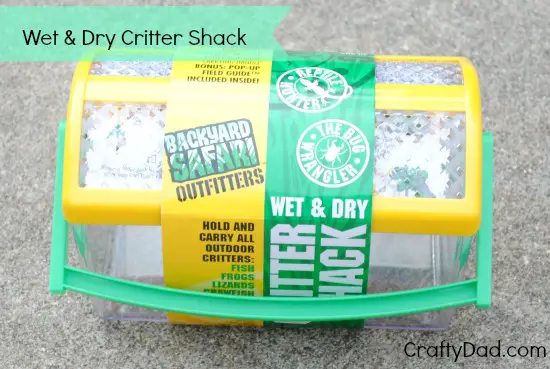 Tell the kids to turn off the television.  And put down the video games and cell phones.
It's time to get outside!
Whether you're headed to the beach or park (or just hanging out in your own backyard), there's nothing more fun than a little summer safari time!  Add in some good old imagination, and you got yourself a fun day!
Get your gear on
Backyard Safari has some really cool gear for kids.  We found several items for sale at Bass Pro Shop (Rossford, Ohio)  this past weekend.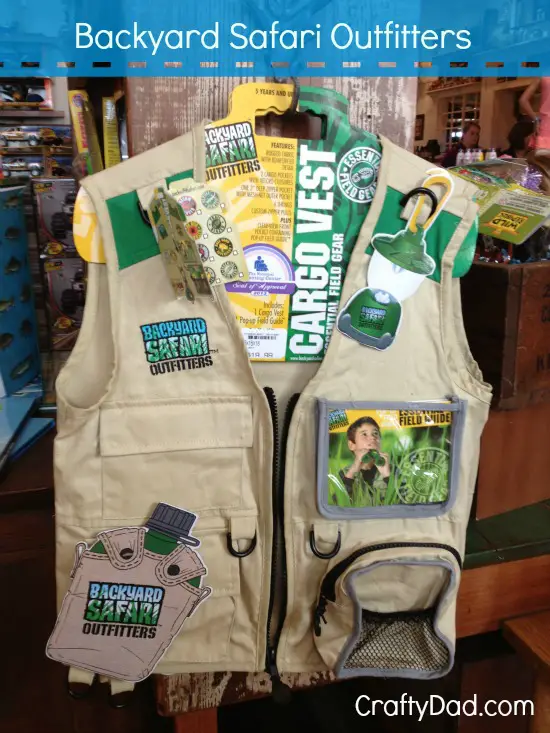 While I was busy taking photos with my iPhone, Matt had to check out the binoculars that were on display.  Bass Pro Shop had a GREAT selection of the Backyard Safari items.  Kids will love this stuff.
And (cough, cough) some grown-ups will love this stuff too!
Matt, my 13-year old, caught a house fly and put him in the critter shack last Friday while we were packing the Pathfinder for our trip.
Unbeknownst to the rest of the family, the fly was a hitchhiker on our weekend getaway to the Toledo, Ohio area.  No harm done.  He probably doesn't have a clue whether he's in Indiana or Ohio.
Oh, and don't worry, Matt gave the fly several cookie crumbs for the trip.
Tough Stuff for Long-Term Fun
These toys are of great quality.  They are sturdy pieces of gear that should keep your little ones (or 13-year olds) busy for an entire afternoon.
Matt is planning to take the Scoop Net to the lake with him this weekend.  There are always lots of little minnows swimming close to the shoreline.  I have a feeling Matt (and I) will get an up-close look at some of them.  I can't wait!
The net can also be used to catch butterflies, moths, and other flying insects.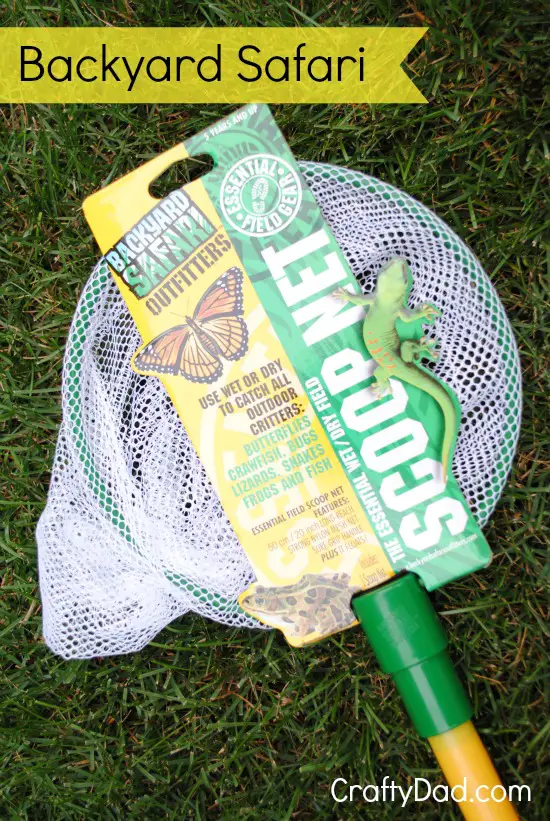 I love this Field Guide for Bugs.  Great photos and descriptions (there's more on the other side).  Thy Backyard Safari collection is top-notch in my book.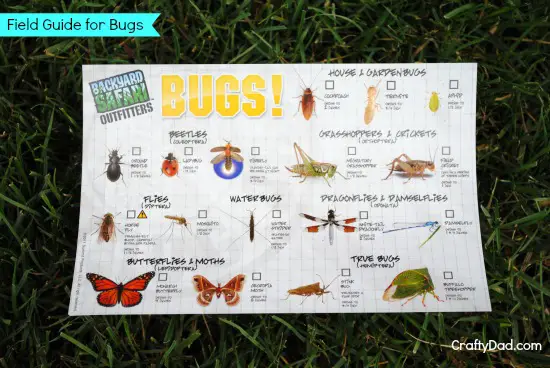 Once the sun sets and the sky turns dark, you might need a little help finding your way back to camp.  This Mini Lantern is just the tool for the job.  Just hook the lantern on your belt (or backpack) and you've got light right where (and when) you need it!
Get all scientific.  Take a very close look at those bugs (or leaves or blades of grass).  And use the ruler on the handle to size up your specimens.  This tool belongs in your safari gear bag!
Want to see a list of ALL the Backyard Safari gear?  Download a FREE copy of the Essential Field Gear Checklist and Ten Safety Tips here.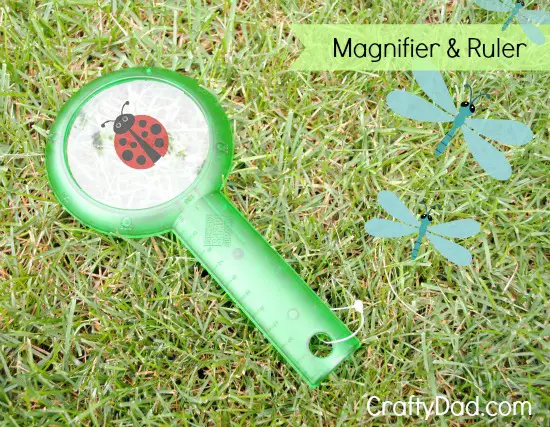 You can't have a safari without binoculars.  These are kid-sized and fun to use!
Time to Head Out!
Okay, it's time to pack the gear bag and get ready for some summertime fun.  We're headed to the lake this weekend and you can be sure that the Backyard Safari gear is going in Matt's duffle bag.
Perhaps we'll see you on safari this weekend!