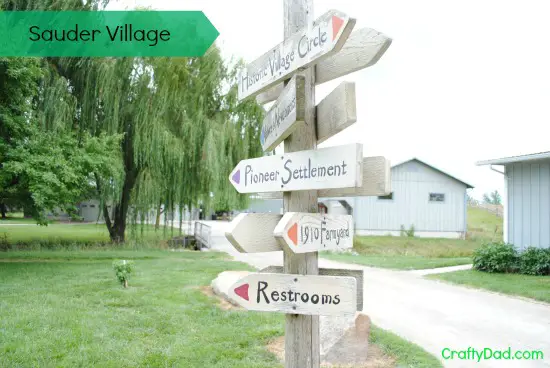 This past weekend we took a little get-away time and made a trip to the Toledo, Ohio area.
We were going to visit the zoo; however, the weather did not cooperate on Saturday.  No worries!
There was time for shopping at Bass Pro Shop and Golf Galaxy and TJ Maxx and a Farmer's Market (great tomatoes!).
We ate at the Hampton Inn (free breakfast!! — you may have seen my food choices on Instagram).  Other food stops included Uncle Buck's cafe (inside Bass Pro Shop) and Tim Horton's Bakery and Cafe (great coffee) and Chick-Fil-A (the worst sandwiches my wife and youngest son had). What's up with that?
Sunday afternoon, on our way home, we stopped at Sauder Village in Archbold, Ohio.  This was probably our third or fourth visit there in the past five years.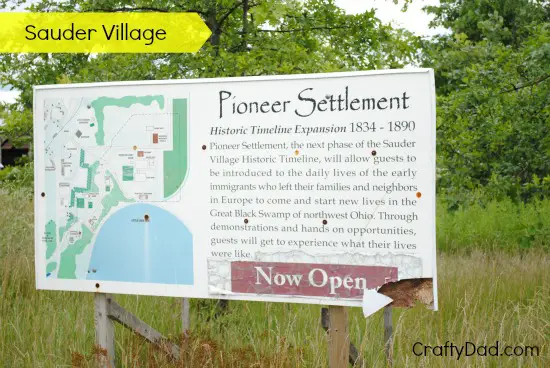 I'm like a kid in a candy shop there.  I LOVE history when it comes alive.  Reading a book about history?  No thank you!  But step back in time and see and hear and smell the past?  Yes!  Give me that any day (every day).
I love places like Plimoth Plantation in Massachusetts and the Biltmore Estate in Asheville, NC.  I'm in awe of how people did all they did back in the day.  With such limited resources, it's amazing.
Add to that costumed period-actors and all the stories of the past, and you've got me.  I could stay all day and soak in all the history lessons.
If you're ever in Northwest Ohio and have a few hours to spare, I HIGHLY recommend you and your family take the time to visit Sauder Village.  Whether you're an Ohioian or not, it's very much worth your time and money.  You can get all the ticket price and details here.
If the name Sauder somehow rings a bell (think put-together furniture), you're right!  Erie Sauder (1904-1997) was the man behind the legend (and Sauder Village too).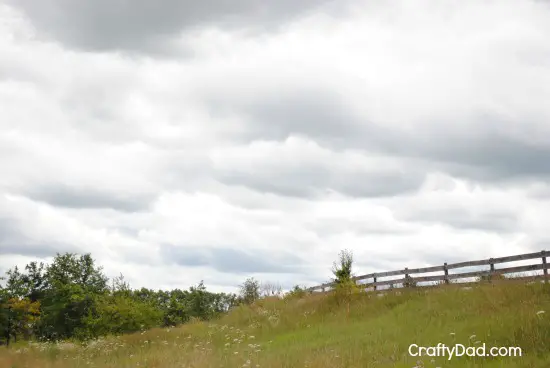 There is so much to see at the village.  The Herb Shop, the old barber shop, the printing shop (with working Gutenberg presses (and two Gutenberg Bibles on display too).  You can visit Dr. McGuffin's office, the Broom Shop (and see how a broom is made).  Barbara's Weaving Shop creates beautiful table runners, towels and other amazing items.
I enjoy all the displays, but I have to say that the Natives & Newcomers area is my all-time favorite.
Step way back to 1834-1890 and experience the homes, the furnishings, and the foods of a simple (but tough) time in the history of Ohio.
Small, one-room homes that were shared by hard-working parents and up to ten children.  Incredible.
And Native American rough-hewn dwellings.  I cannot imagine surviving a winter in one of these.  Seeing all this makes me SO thankful for the modern-day amenities I take for granted each and every day.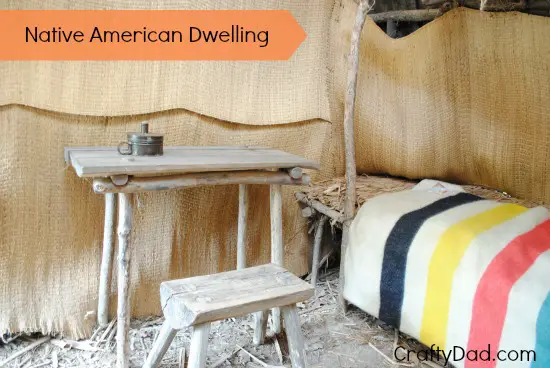 Cooking on an open fire is fun when were at the lake.  It's only a few feet from the gas grill and the microwave and range inside the park model.
But to have only a fire place to cook with, heat with and to light your house?  Yeah…try that on a day-in and day-out basis.
Think of all the loads of laundry you do in a week.
Then try THIS on for size: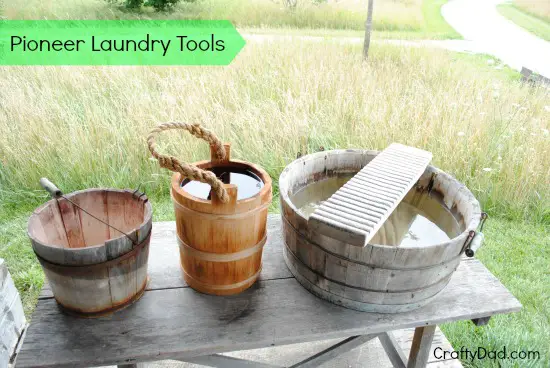 Okay, getting back on track.
I could spend a week at Sauder Village.  There's so much to see, so many stories to hear and so much to learn.
Be sure to visit their website for all the details.
The village is tucked into an area surrounded by corn fields and soy bean fields.  Like a diamond in the rough, you'll be glad you found it.
Hey!  Tomorrow is Wednesday.  You know what that means, right?  Hint.