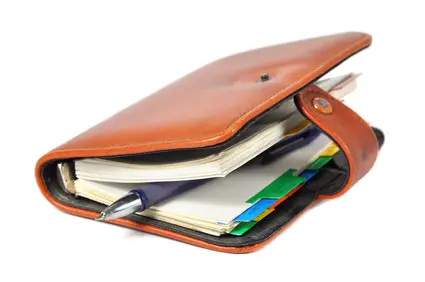 Today's Sermon is All About Planning
I've been preaching this for a long time:  PLANNING is key to your success.
I tell my kids how important planning is.  I share the concept with my team members at work too.
Simple truth:  Winston Churchill was so right when he said, "He who fails to plan, plans to fail."
I blogged about it here.
As much of a proponent of planning I am, I amaze myself when I don't follow my own advice.
Have you ever been there?
That's just freaking crazy.  And stupid, too.
Case in Point
I packed my lunch today —  Chili with some elbow macaroni and some red-leaf romaine lettuce.  And a small portion of radishes (to go on my salad).  Oh, and some of those miniature red + orange + yellow peppers from the produce section of my grocery store.
As a nervous eater (hey, a long time ago I smoked cigarettes, okay?) I eat all day long at work.  So, it makes sense that I have smart, healthy choices to snack on throughout the day, right?
Duh.
I ate almost all the peppers by 9:00 this morning.
I caved and made a trip to the vending machine after that – for a pack of Cheese and Peanut Butter Sandwich Crackers.  Not the "worst" choice, but not a smart one either.
I spent sixty-five cents on eight little crackers that are really not on my approved food list.
Are you getting my message?  Planning would have avoided this scenario.
Completely.
A week or so ago, during a shopping excursion to pick up some dorm-room items for my oldest son's first year of college (enough thoughts and emotions for 500 blog posts – stay tuned!), I bought myself a new, larger thermal lunch bag.
Because I was PLANNING to take more snack items with me to work each day.  So I would not be tempted to make the trip down the hall to the money-sucking vending area.  Oy!
The lunch bag is still at home.  In the dining room.  Price tags intact.
Duh.
Let's turn this bus around 
Okay, enough of the self-destructive talk.  I know what I need to do.
I promise myself to get a bunch of snacks ready over the weekend.  Monday morning I'll be stuffing that bag FULL of good food choices.
Vending machines be damned.  I'm smarter than that.
The moral of the story:  PLAN.  PLAN.  PLAN.
Sometime over the weekend, sit down with the folks you live with (assuming you have a husband, wife, or partner and some kiddos) and PLAN the meals for the upcoming week.
PLAN your lunches. 
PLAN lunches for the kids. 
CREATE a shopping list. 
PLAN your trips to the food store, the health food store, the farmers market. 
PLAN your prep time. 
PLAN your cooking time. 
PLAN your cleanup time too.
It may seem like an overwhelming burden, but trust me – planning is much more fun than coming home from work and looking into the eyes of your kids* who are asking, "What's for dinner?"
Your turn:  how do you manage your shopping and meal prep time during the week?  Leave a comment below, won't you?
*I'm guilty of this too.