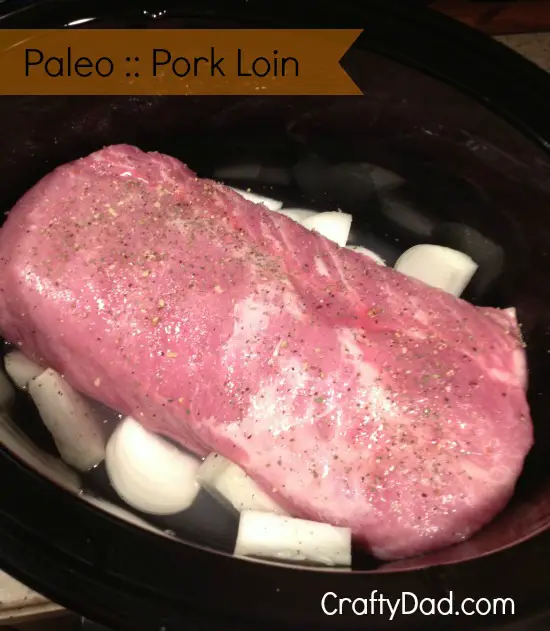 Here's a great "set-it-and-forget-it" recipe for you.
All you need is:
Slow cooker (we have the large version)
Boneless pork loin
A medium onion (chopped in large chunks)
A few shakes of Trader Joe's 21 Seasoning Salute
Several cranks of Watkins Garlic Peppercorn Blend (ask me how you can get your hands on this wonderful stuff)
1/2 cup of water
This is SO easy.
Slip the pork loin out of the package.
Place loin in the slow cooker (fat side down).
Add the onion (1/2 of it on each side of the roast)
Sprinkle seasonings on loin and onions
Carefully pour 1/2 cup of water around the roast.
Set slow cooker on low for about 8 hours.
Use a meat thermometer.  Pork should be at  145°F
I put my roast in the cooker at about 8:45 tonight.  I'll turn it off when I get up in the morning (around 4:30 AM).  I will also take the glass cover off the cooker so the meat can cool.  By the time I get ready to leave for work, the loin will be cool enough to place in an airtight container and will go in the fridge.
We'll have pork loin for dinner on Wednesday.  And, depending how creative I get, we might have a mango salsa to go with it.  No promises, but I found a great recipe that I want to try out on the family.  Fingers crossed!
Yep.  That's how easy this is.
New Exercise Routine
In addition to eating all this great Paleo food, my wife and I are taking long, speedy walks each evening.  Here's a shot of the bridge over the river at the point in the walk where we turned around and headed for home.
The sun was setting and made for a really great shot.