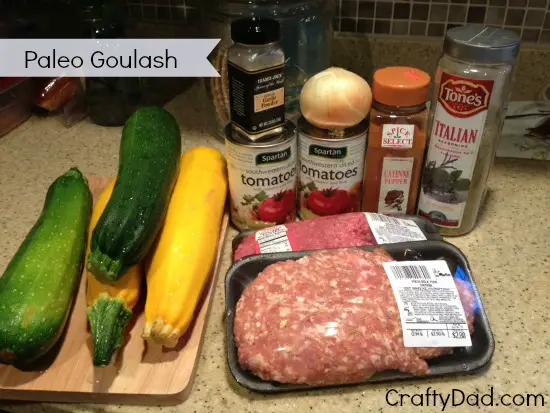 The What:
It may be hard to tell from the photo, but the squash I used were pretty darned big so I made a LARGE amount of goulash.  Enough for dinner and leftovers the next day (and the next day), for sure!  You can use just one zucchini and one summer squash to cut back on the volume.  Reduce seasonings accordingly.
1 lb lean ground beef
1 lb bulk pork sausage (or Italian sausage)
2 zucchini squash — thinly sliced and halved (see photo)
2 summer (yellow) squash — thinly sliced and halved (see photo)
1 T. onion flakes OR 1/2 an onion diced
1 T. Italian seasoning
1/2 t. cayenne pepper
1/2 t. garlic powder
1/2 t. sea salt
2 14.5 oz. cans of Southwestern Diced tomatoes (with cilantro and lime)
1 14.5 oz. can of water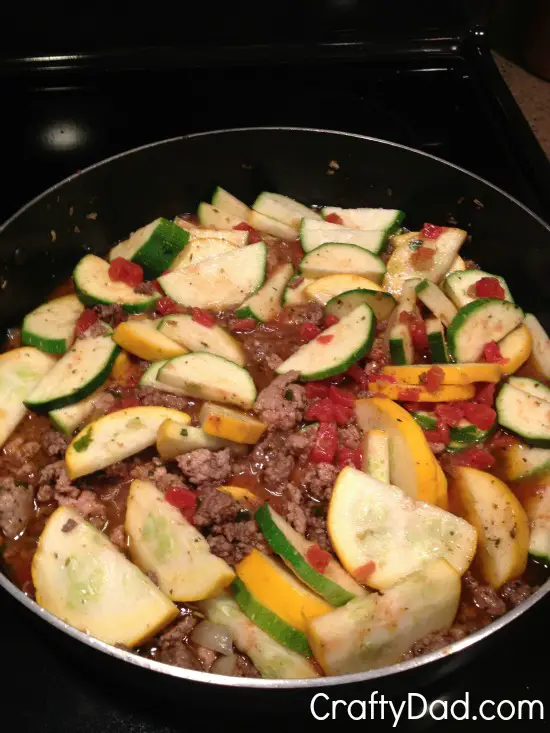 Okay, let's get started!
The How:
In a very large, deep skilled (or stock pot) brown the ground beef, sausage, and onion until the meats are no longer pink.  Be especially sure the pork is cooked all the way through.  Use medium-high heat to brown the meat.
As the meat is cooking add the spices and stir.
Once the beef and pork are cooked, add the zucchini and yellow squash.  You may need to reduce the heat at this point.
Stir frequently and allow the squash to become somewhat tender.
Add the cans of tomatoes (juice included).
Add a can of water.
Continue to stir and cook the vegetables for about another ten minutes on med-low heat.
Reduce heat to a simmer and allow the squash to cook to your level of tenderness.  DO NOT over cook or you'll have a mushy mess!
Plate and enjoy!
Add a sprinkle of black pepper or a shot of Worcestershire sauce for extra flavor.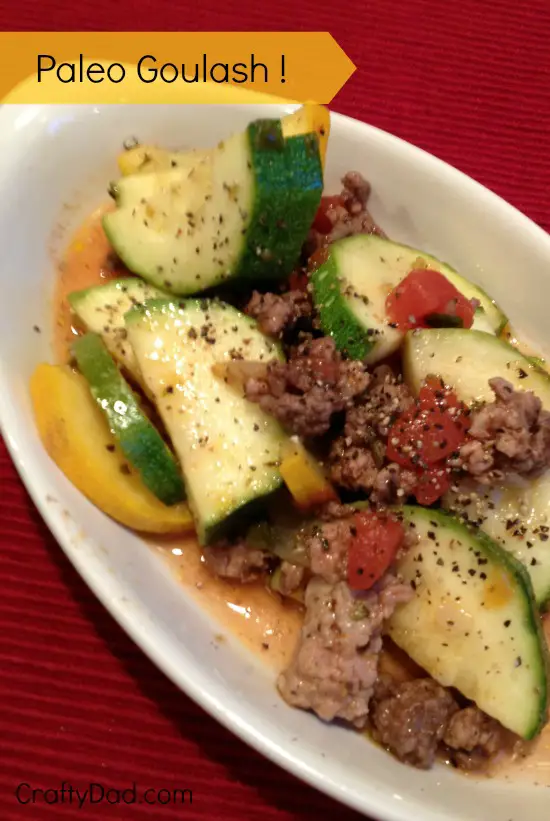 Give this a try.  It is EXCELLENT.  And re-heats nicely too!
Be sure to let me know if you have questions.  I will be MORE than happy to help.