DISCLOSURE:  I am a member of the Collective Bias®  Social Fabric® Community.  This shop has been compensated as part of a social shopper insights study for Collective Bias and their client.  All opinions are mine.
Quick: What's the first thing you think of when you hear the words "beam headlights"?
Sure…you think of the headlights on a car or truck, right?
Quick: What's the second thing you think of when you hear the words "beam headlights"?
Perhaps:   camping or spelunking (look it up)?
On a recent trip to my local Walmart, I came across these super-cool headlights.  And, yes, they were in the camping section.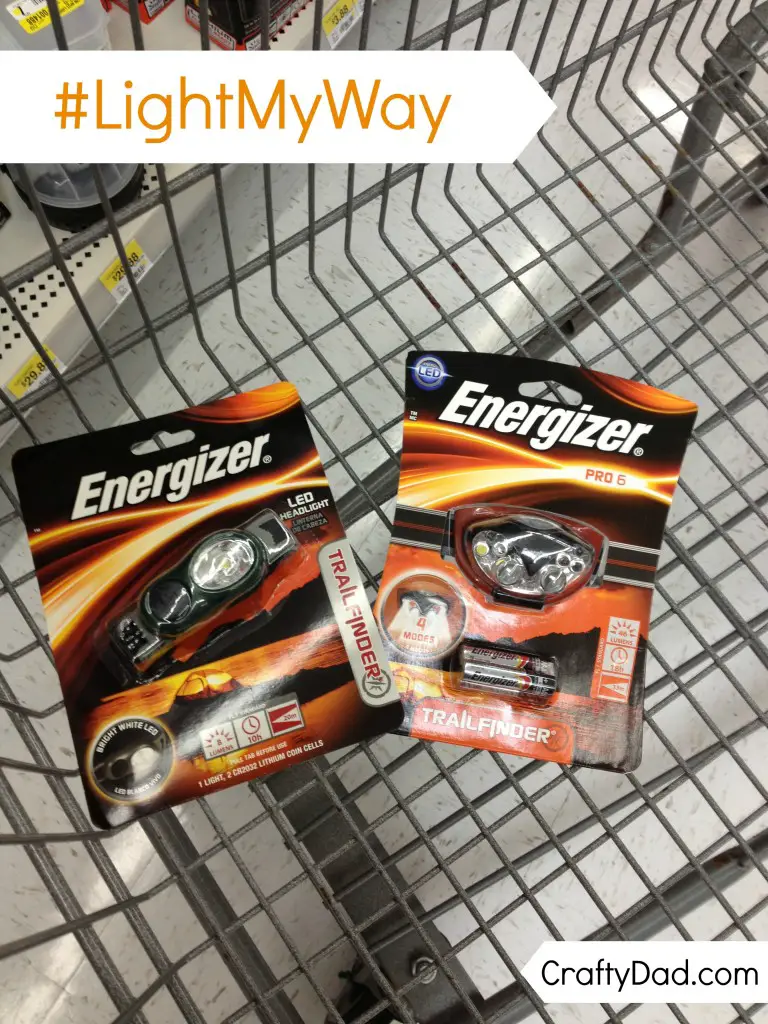 But…I had other plans for them.
Rule No. 1:  Don't judge a book by its cover
Some things are very multi-purpose.  You just have to think a bit 'out-of-the-box' sometimes.
To wit:
You know how sometimes life would be SO much easier if you had a light or a flashlight to shine on what you're working on?  Or looking for?
And you know how sometimes YOU are the only one around?  As in, there's no one there to help by holding a flashlight?
Yeah.  That's been ME many times.
So I decided to do something about it.
A few weeks ago, I was elbow-deep in a plumbing project.  And ALL plumbing projects turn out to be more complicated than they should be?  Agree?
I just wanted to change a faucet in the downstairs bathroom.  Simple project, right?  Not so much.
It was a total pain the drain.  Pun intended. 🙂
First problem:  you have to be super-skinny to fit underneath the sink.  That's not me.
Second problem:  you CANNOT see what you're doing once you cram yourself in the small space.
Third problem:  you need both hands to do the work.  Plus…you could really use a work flashlight.  (And there's no extra room for a helper to crawl in there and shine a light where you want it.  Trust me:   I tried that.)
The Energizer headlight is the PERFECT tool for the job.  Strap it on your head.  Turn it on.  Position it so the light shines where you want it to.
Bam!  You're in business.
Like this: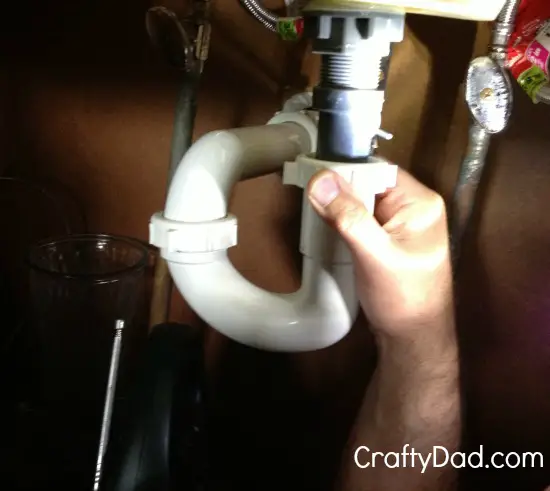 Now, THAT'S what I'm talking about.
The headlight was just $14.88 at my local Walmart store.
Honestly, I would have paid twice that.  Just to be able to see what I was doing.  Seriously.
Rule No. 2  The power WILL go off and you'll be in the dark.
Don't be caught in the dark.  These headlights are the right tool when the power goes off and you need to go to the basement and check the breaker box.  (Or make sure your basement isn't flooding since the sump-pump is out of commission.)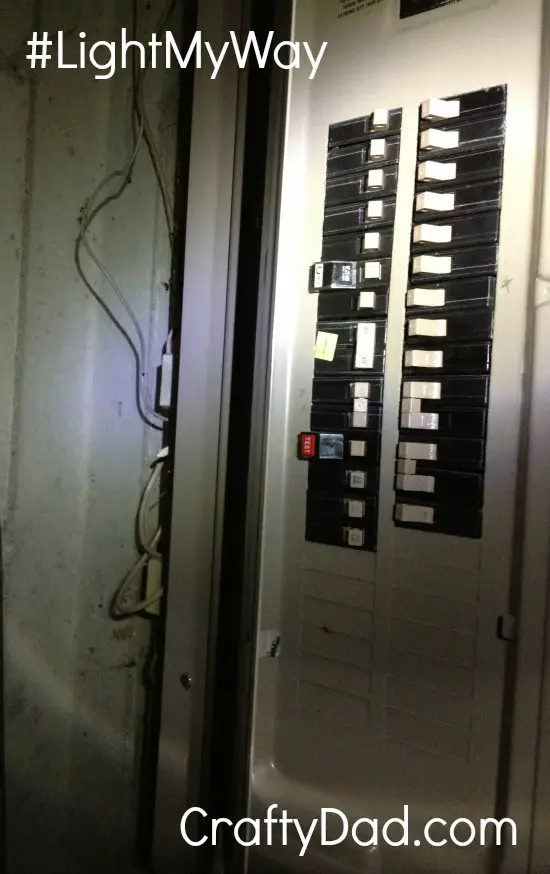 Rule No. 3  There is NEVER enough light in your garage.  Or…why do they install landscape light timer boxes in places that a human cannot access?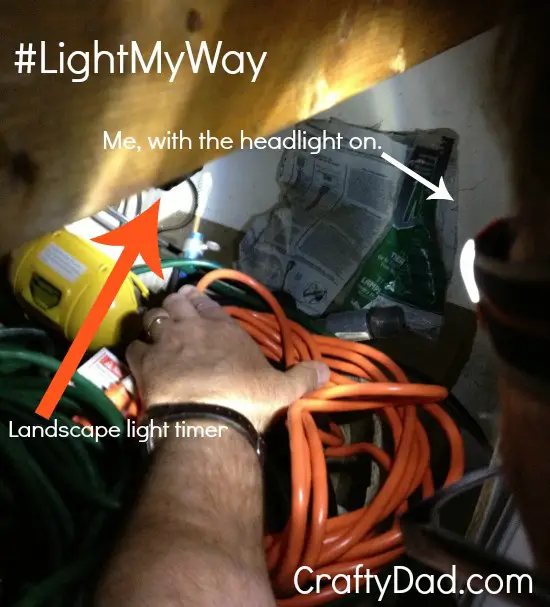 Our landscape light timer boxes are tucked in a corner of the garage.  On wall.  Under a shelf.
Where only a munchkin or small child could reach.
I've not seen any munchkins around these parts.  And…my kids are as big as I am.  So that's not an option.
Bummer!
I become a contortionist when I need to change the "on" and "off" times for the landscape lights.  There's the summertime setting I use and the wintertime setting.
It has ALWAYS been a pain to crawl back in the dark, spider-web-laden corner to make the adjustments.
The bending and twisting I (somehow) deal with.  The spiderwebs are creepy, but I deal with them too.
But once I'm back in the dark, dark place.  I cannot see what the dials say.  There is absence of light.
As in DARKNESS.
Energize headlight to the rescue.
Seriously, why didn't I think of this before?
It makes a world of difference when you shine some light on the subject.
Rule No. 4  #LightMyWay is the way to go when you need to see what the heck you're doing.
P.S.  Your kids are gonna love these too.  TRUST ME.
That's why I bought Pro 6 model and got the LED Headlight for the boys to fight over.  And they will.  TRUST ME.
P.P.S.  Learn more about these super-handy tools by visiting the Energizer Facebook page and by following them on Twitter.