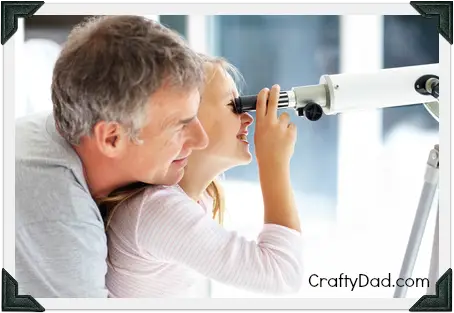 Star Gazer
Lots of kids say that they want to be an astronaut.
If you want to feed that eagerness and learn about astronomy, one of the best ways to introduce kids to astronomy is to buy them a telescope.
You might think a telescope is a multi-hundred dollar thing; but you can get some great deals online.  We sure have!
Our favorite e-retailer for telescopes is Orion.  Here's the link.
Order your telescope today, and in just a few days you can be viewing the moon from your back yard or balcony  — and in good detail too.
We've also been able to see Jupiter and Saturn.  And Venus too.  All from our backyard.
Matt has three telescopes and recommends the Orion Observer 70mm refractor telescope. Or, a tabletop model, the Orion Funscope.
Looking through  a telescope is a really good way to spend your summer nights with child…under the stars.