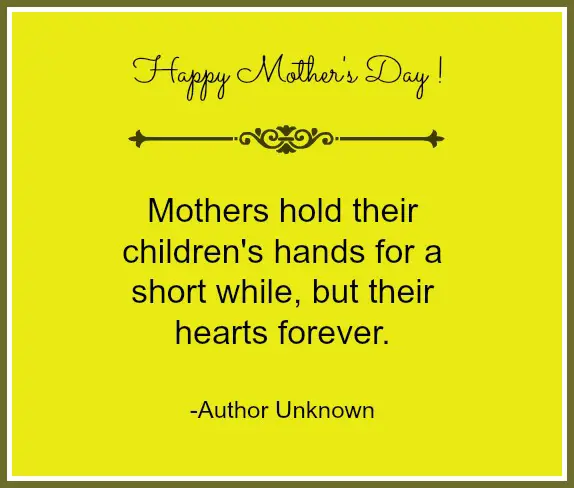 It's a special day for moms.
And I really want to stay positive today.  But my heart is still broken over the tragic, unexpected, death of my mother — eighteen years ago.
It is sad when your mom passes just two months after your first-born child is born.
While Nate was held in her arms a few times, he never got to know his grandma.  And Matt, being born five years later, has never had the  pleasure of meeting his grandmother either.
It breaks my heart.  Every day.
Family was the No. 1 priority for my mom.  Her goal was to 'keep the family together'.  In fact, that was the last thing she asked for before she passed.
"Stay close.  Be there for each other.  Be a family."
So, in honor of my mother, today will be a FAMILY DAY.  And I'll do my best to make every day a family day.
Time moves along so very quickly.  Yesterday is gone. There's no promise of tomorrow.
We have TODAY.  And it's duty to make the very most of it.
Every moment should be cherished.
I beg you:  make the most of your time on earth.  Be there for others.  Love one another. Lift each other up.
Be a family.
To all you moms and grandmothers out there:  Thank you for who you are and what you do!