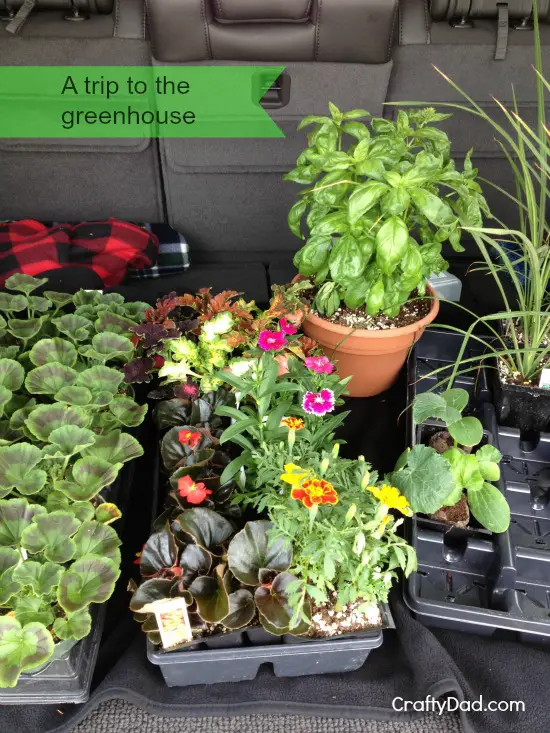 Early last Saturday morning, we ventured out to get started on our annual flower purchases.
With Mother's Day rapidly approaching, we knew that the longer we waited, the skimpier the selection would be.
I am happy to report that we did very well! It just took us awhile.  : – )
Our first stop was Miller's Farm Market and Greenhouse.  It's a small, family-owned operation not too far from home.  The Millers are great people, and (usually) have a great selection of vibrant, healthy-looking plants.  This year the selection was not quite what it has been in the past.  We were bummed.
My wife has several flower pots that she puts out every Spring.  This year would be no different.
We try to stay away from the big-box stores and buy local.  It's the right thing to do, in our opinion.
The photo above shows what we carted home.  A flat of seed geraniums, a few begonias, marigolds and (something new for us this year) some dianthus.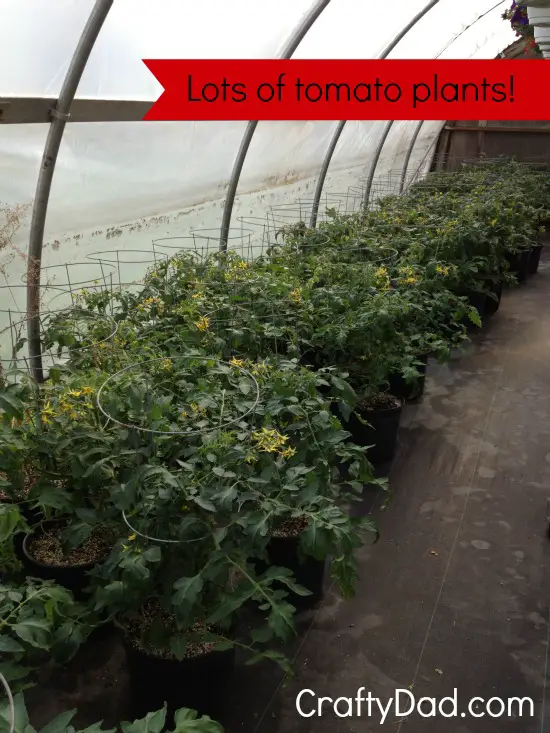 Lloyd Miller grows the NICEST tomato plants.  I buy one or two of his Patio Tomatoes every year. So why didn't I buy one?  Or two or three?
No idea.  I just spaced it, I guess.
I ended up buying some tomato plants at the … big-box store.
Fail.  Big time.
So much for 'buying local', huh?
We ended up finding some nice tomato plants at either Walmart or Lowe's.  I can't remember.
What I CAN remember is that it took us a VERY. LONG. TIME. to pick out more flowers at Lowe's.
We have SO many flower pots at home.  We simply couldn't remember how many went under the fountain on the patio.
We had trouble picturing the two pots we have outside the garage door (near the patio).
Oh. And what about the trio planter?  What are we going to do with that this year?
A fern.  Yes!  We want a fern this year.  They seemed over-priced everywhere we looked.
I finally found a beautiful specimen at (ahem) Walmart.  It was only $10.48!  I couldn't resist.
I know:  failure again.  Those big-box stores get me every time.
Stay tuned for Part Two.  Yes — there's more.