Warning!  Big photos ahead.
Here are a few of my favorite things: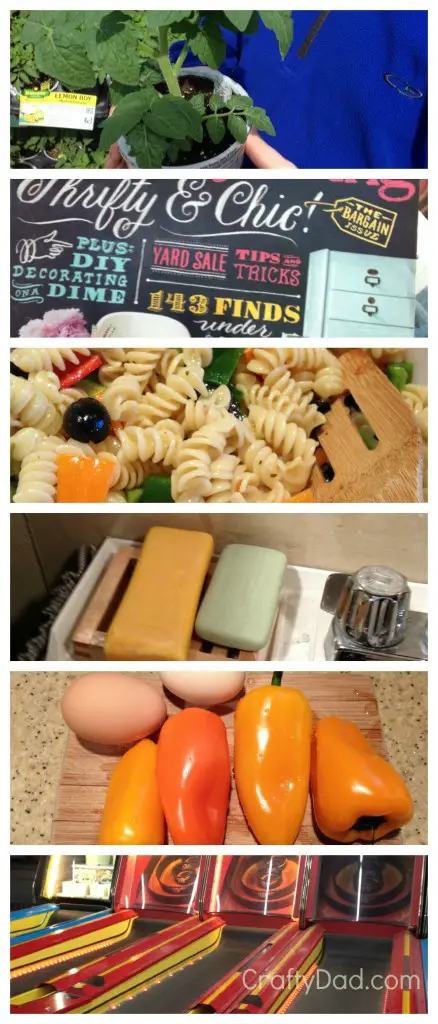 Picking out tomato plants with Matt.  He's my official garden helper!
Country Living Magazine.  I've been a subscriber for many, many years.
Homemade (of course) pasta salad.  Nate loves the stuff and has been taking it in his lunch bag for the past few weeks.
Fels Naptha and Lava soap.  Two mainstays in the laundry room.  You can't go wrong with the classics!
Farm-fresh eggs and sweet peppers.  A guy at work has chickens and brings me eggs every couple of weeks.  The peppers are store-bought.
The boardwalk at Carolina Beach, NC.  We've vacationed there for three years and love the little town.  Renting a condo on the beach is one of the smartest things we've ever done.
What are your favorite things these days?  Leave a comment to let me know.