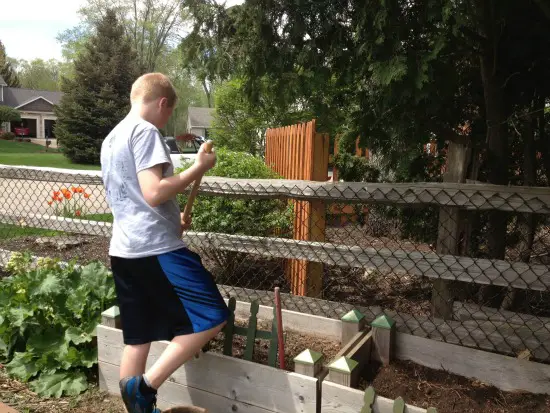 We don't have a lot of room in backyard for a garden.  Sad, I know.
The Home Owners' Association has some strict rules.  I like rules.  But I don't like THAT one!
We'll push the envelope by planting as many veggies as we can in containers.  And, we'll tuck some in between other ornamental bushes, flowers and shrubs.
We're just getting started!