Ahhh, the Smell of a Good Book
We've become so electronically-minded that we often forget about our public library system.  That's a shame.
I have a library card and use it almost EVERY week.
A lot of times, I'll be surfing the web and come across a new book or an author that I want to check out.  Most of the time, I click over to Amazon.com and see what's up.
I usually do the "look inside" and read a few chapters of the book that I'm investigating.  I also check the ratings and reviews.  If it's something I want to pursue, then I log into my local public library and reserve the book.
Easy, huh?
The local branch of my library is just two minutes from home.  It's close to our favorite grocery store, so it's really a no-brainer to stop there on the way home.
Reading is Fundamental.  Yes:  I'm a Bookworm.
Truth be told, I'm a bookworm.  I've been one for a long, long time.
Books have been my BFF since I learned to read.  Most kids are so sick of school when it ends in the Spring, they want to get as far away from it as possible.
Crazy me:  I signed up for a summer reading program right after school ended between third and fourth grade.
The Daniel Boone series and Wide Horizons were two of my very favorite books.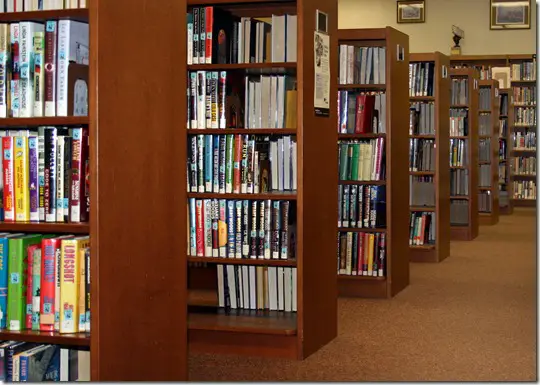 Book Give Away Coming Soon!
Speaking of books, I'll be giving away a copy of this one in just a few days.  Moms and dads need all the help we can get.  This book offers some good advice.  I will be shipping off the freebie to a lucky winner during the first week of March.
Stay tuned.
Now…get friendly with your local library.  You'll become good friends too!
Your turn:  Do you have a library card?  Do you use it? Leave a comment below!