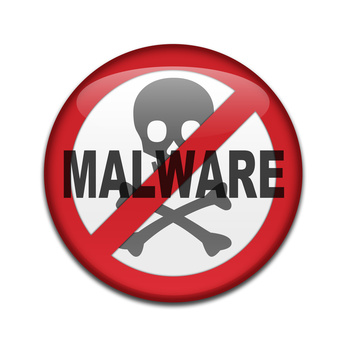 Hacked!
Indeed: my site got hacked.  I'm not sure how long it was messed up, but it was a pretty frightening time.
I contacted my web hosting service, Bluehost, and they suggested that I go to www.sucuri.net and have a free scan performed.  So…before you read any further, I STRONGLY suggest that you have your site scanned too.  Like RIGHT. NOW.  Go do it.  You'll see an area of the screen that looks like this.  Enter your blog's URL address and pray that your site is not infected.
If you get a good report, hurray for you.  Seriously, I will be VERY happy for you.
If you find out that there are issues,  I urge you to get them taken care of.  Before something really crazy happens.
I did some online research and found that Sucuri was my best option.  Yes, it costs $89.99 for a year of coverage.  But the great thing is, that fee includes the removal of the malware.  Other services charge for a monthly monitoring of your site, but they charge an extra fee (over a hundred dollars) to clean up the malware.
Sucuri to the Rescue!
I signed up with Sucuri and submitted a support ticket to have my site cleaned up.  Within an hour, I received an email from a technician giving me a detailed list of the issues he found…and what I could do to minimize attacks on other sites that I have hosted on Bluehost.  Craftydad dot com is NOT the only blog I own.  I have several more.  (That story is for another day, okay?)
Suffice it to say that the more sites you have hosted on the same server, the bigger risk you have of malware cross-contamination.  So now, I'm wondering if I just need to pare down and delete some blogs, or…if I need to take the time (and money) to move them to another hosting service.  The jury is still out on that.
I received another e-mail that said the malware had been cleared and my site was okay.  I went to craftydad dot com and found the header image and sidebar contents were there, but all my posts were gone.  My heart sank.  I've been blogging for many years.  The thought of all those posts gone forever almost made me sick.
[box type="info" size="large" style="rounded"]Note to self:  Shame on me, but I have not been a good blogger.  I have not backed up my site like I should.  I promise to fix that a.s.a.p. too.[/box]
I sent an email back to Sucuri and told them that I appreciated all their help, but the blog posts were not viewable.  It appeared that the pages were still there…but there was no content in the blog area of my site.  Sucuri techs work from 8AM to 8PM EST.  It was close to 8PM when I submitted my ticket, so I assumed that I would need to wait until the next morning for a reply.
Yep, I received a reply the next day that said the malware had infected some core files of WordPress so they needed to reinstall some files.  Could I have EVER figured out how to do that?  No. Way.  The $90 was beginning to look like a great investment.
Now, my blog is back.  My site is clean.  And I have malware protection for the next twelve months.  Am I a happy camper?  You bet I am.  🙂
Be Smart!
Word to the wise:  scan your site every few days or weeks.  And if you think you have an issue, get in touch with the great people at Sucuri and ask them for help.  If you need malware removed, I HIGHLY RECOMMEND Sucuri.  They were fast and they got my site cleaned up and back online in only a few hours.  Impressive.
Feel The Love
I am so happy with Sucuri's level of top-notch service that I am now an official affiliate.  I've placed a whopping big advertisement for them in the header area of my blog.  I'm sure you saw it!  I've also added Sucuri to my list of sponsors in the sidebar.  I'm telling you:  if you need to get malware removed from your site, click on the ad and get the help.  It's well-worth the investment.