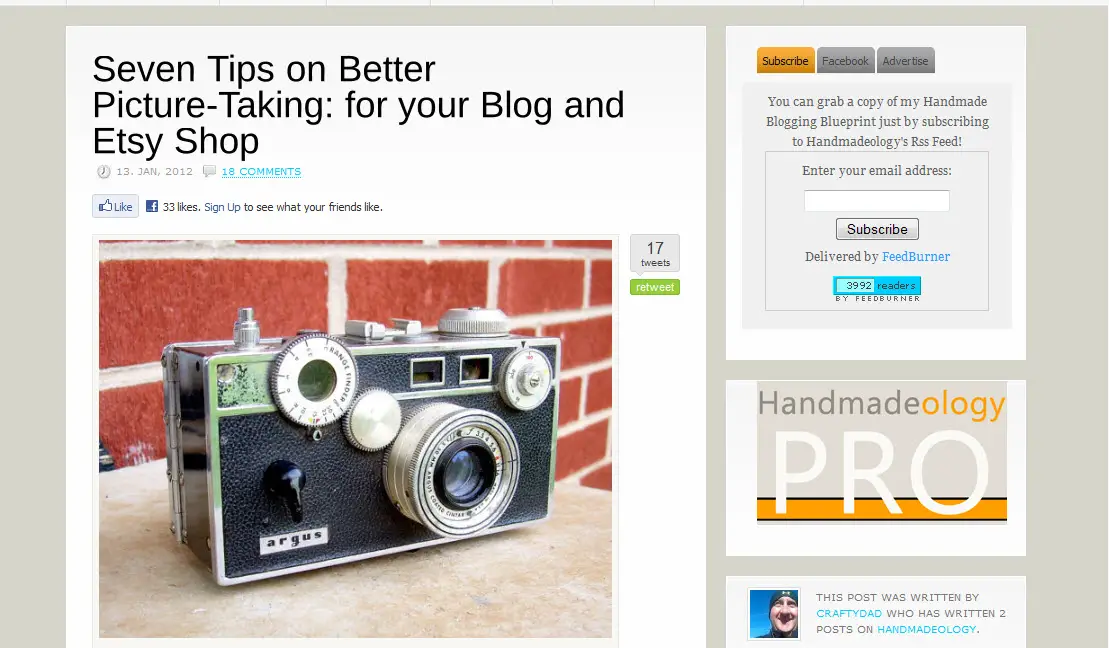 There is Science in the Business of Art and Handmade Items
Thousands of gifted men and women sell their hand-crafted,  vintage items and craft supplies on Etsy.  I call it the "marketplace for creative-types".  You'll find so much variety and so much talent there.  It's mind-blowing.
The process of selling and marketing items on Etsy has truly become a science.  My buddy Tim Adam is a talented metal artist (and an Etsy marketing rock star).  Handmadeology — the science of handmade is his testimony.
Do Yourself a Favor
If you have a shop on Etsy, you owe it to yourself to check out the site.  You're sure to learn a ton of stuff.  Stuff that you can put into practice to improve the performance of your shop…and your business in general.
Ready. Aim. Shoot.
Awhile back, I had the honor of posting some helpful hints on taking better photographs.   Here's a link to my article on Handmadeology.