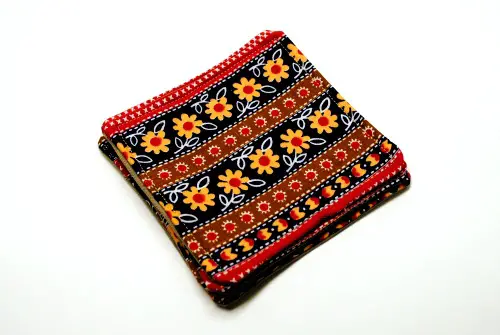 Winter "Blahs" Got You Down?
Beat the winter blues with some REAL color!
Sometimes we need to get away from black and white and grey. This set of cotton fabric coasters certainly does the trick!
Here's a photo showing the front- and back-sides of the project.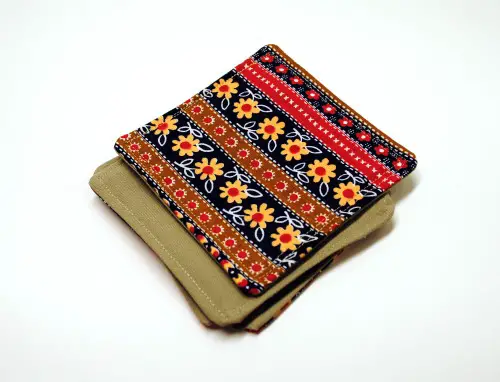 Assembly Line Sewing
I like to make these in 'stages'.  I press and cut out lots and lots of fabric squares one day and then, a day or a few days later, I make up the sandwiches of fabric and (very thin) batting.  Finally, I get them all queued up for the sewing machine.  It's a little 'assembly line' approach that I take with some craft projects.
Feedback Time
How do you work?  Do you complete a project from start to finish?  Or…do you tackle it in chunks of time?  I'm curious. Post a comment to let me know.