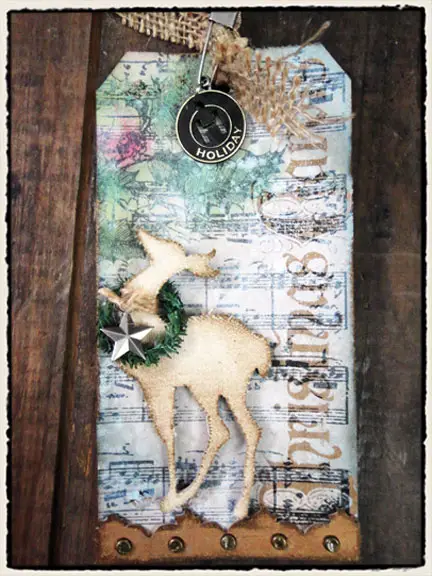 Is this cool, or what?  Tim is one of the most creative papercrafters on earth.  Each year he comes up with twelve Christmas tags and shares the designs (and step-by-step instructions) with his audience.  This year is no different.
You really owe it to yourself to check out the fantastic stuff this guy makes.  Really.
And here's the link to his post for all the instructions for Tag 2 (shown above).