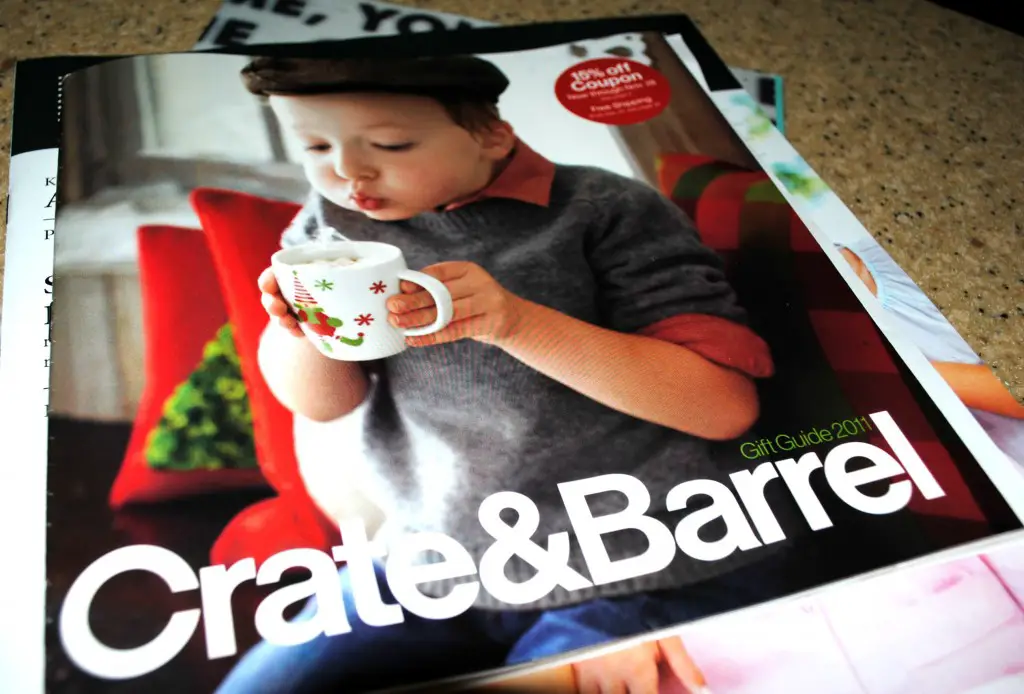 Ready for the Holidays?
The Crate & Barrel gift guide arrived in the mail this week. I think the cover photo is great so I wanted to share it with you.
What are you doing for Thanksgiving?  We're heading to Auburn, IN.  That's where my wife's sister and her family live.  We'll have dinner and try to catch up on all that's happened since the last time we've been together.  It's funny. Sometimes we know more about a co-worker's life than we do our own family member's.  But…I guess that's how life is.  Crazy huh?
So Much to be Thankful For
Whatever your plans, I hope you have a great Turkey Day.  And be sure to count your blessings.  We have have a lot to be thankful for.  Amen!