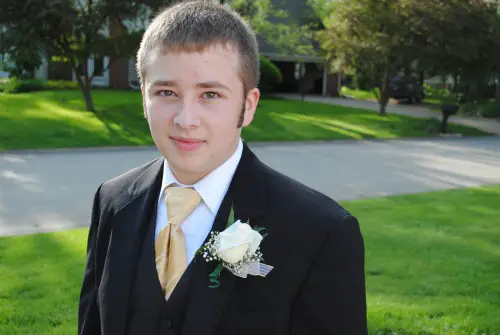 This is Nate.  My sixteen year-old son.
WHOOSH!
Time has a way of flying by.  You already knew that.  But…if you have little kids…please be extra aware that in the blink of an eye they'll be going to school.  Learning how to drive.  And going to the prom.
Life happens.  And it happens all too quickly.
Savor. Every. Moment.
Take. Lots. Of. Pictures.
Tell your kids you LOVE THEM….as often as you can.
Don't ever stop giving hugs and kisses.  Even if they roll their eyes.  It's a parental right.  Don't give it up.
TAKING MY OWN ADVICE
Okay.  Gotta run.   My youngest son is downstairs watching TV.  I want to go spend some time with him.