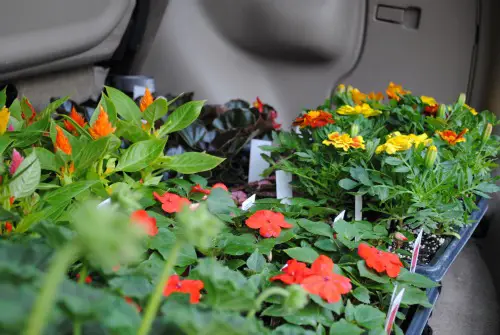 This is just a sampling of the flowers we bought last weekend.  Wow…there are Impatiens, Marigolds, Begonias and a few other selections.  My wife was busy on Sunday getting all the pots cleaned up and planted for the summer season.
She enjoys her flowers and I stay away from them.  You see:  I do crafts.  She does flowers.  That arrangement seems to work out very well.
She has her circle of friends, and I have mine.
Speaking of friends.  I'm putting together a blogroll of crafty people who have blogs.  I'd really like to add your site to my list.  Just add a comment and give me the URL so I can visit it.  Then…I'll add it to my list and it will appear here on CraftyDad.com.